Things to keep in mind while visiting Ski Dubai
The Ski Dubai is located right in the middle of one of the hottest desert cities in the world, is simply amazing! If you're a big fun in winter skiing and snowboarding or need a break from the unbearable summer hot in the city, visiting this snowed in wonderland is sure to fulfil all your desires! However, it is always advisable to check the following requirements before setting out on an icy adventure. These will include, from providing what you wear to your visit that are necessary or important for a perfect as well as stress free, pleasant visit to Ski Dubai.
This article will discuss key factors that one should always remember when at ski Dubai. We'll provide all necessary information on how to secure your Ski Dubai tickets in advance, what to wear when entering below zero temperature inside and finally we give tips on how not to miss interesting spots at such unique desert oasis ski resort! Therefore, let me provide you with everything needed for a perfect Ski Dubai adventure.
Things to keep in mind while visiting Ski Dubai
1. Purchase Ski Dubai Tickets in Advance
The buying of ticket for a visit to Dubai ski early in time helps prevent any inconvenience while having fun at the ski. It does not only guarantee you an entry but may also come with benefits including preferential rates for online bookings, and privilege of bypassing queues. During peak seasons one should anticipate long queues in the ticket counter for this popular destination- Ski Dubai. This will be a secure way of saving time and prevent possible heartbreaks in advance. This is particularly so if you have a targeted day and time for your visit.
For instance, it provides with a variety of ticket options such as tickets allowing entrance into individual places within Ski Dubai. Most of such options involve an option-mix featuring different activities such as skiing, snowboarding, park access, penguin encounters, and so forth. For the ultimate enjoyment, spend a moment comparing the different tickets and choosing the one that attracts you most.
2. Dressing for the Cold
With an average temperature of 106 degrees Fahrenheit, Dubai is one of the hottest places on earth. As soon as one walks in through the doors of Ski Dubai, they enter another world altogether! The temperature in this indoor ski park is generally kept below zero degrees Celsius or Fahrenheit. Hence, it is crucial that you are dressed well so that you do not feel uncomfortable while there.
While you won't need to pack your entire winter wardrobe, there are a few essential items to include in your clothing ensemble for Ski Dubai:
 Warm Layers: Begin with a thermal base layer that draws sweat away and captures body heat for long stays. On top of this, use something warm like a sweater or fleece.
 Snow Pants: For this, Ski Dubai's rental equipment includes snowpants; however, if you have any, bring them along. These pattens will protect you from becoming wet or cold when skiing.
 Warm Socks: Warm and thick socks are important for keeping one's feet warm during wintertime. But you should still carry yours, even though ski dubai has provided Socks for hire.
Gloves: Cold Fingers at Ski Dubai have got potential to spoil your skiing enjoyment. To keep your hand warm and dry while camping, buy a good pair of waterproof gloves.
 Hats and Neck Gaiters: Remember also to cover your head and neck. The crucial locations that need to be heated are protected by a hat and a neck gaiter or scarf.
 Appropriate Footwear: For warmth they ensure that you get them in boots which form part of the rental equipment offered by Ski Dubai. Take your usual shoes with you to the facility, after which put on the provided boots.
3. Rental Equipment
If you are a beginner in winter sports or do not have your personal gear, then there is an opportunity to hire skiing and snowboarding equipment. For example, ski/snowboard, poles, boot, headgear, snow pants and even jacket are some of the things that form this category.
The rental equipment at Ski Dubai is typically well-maintained and regularly inspected for safety. The staff can assist you in selecting the appropriate gear based on your skill level and requirements. It's advisable to arrive early to ensure you have sufficient time to get properly fitted and comfortable in your rented equipment.
 4. Respect Safety Guidelines
For obvious reasons, Ski Dubai highly value safety. Snow sports, such as skiing and snowboarding, pose risks when they are done even in an indoor facility. Follow the safety guidelines and instructions provided by Ski Dubai staff at all times for a safe and nice outing.
If you are beginner in skiing or snowboard, try taking lessons given by the professional instructors of ski Dubai. In learning these lessons, one understands and builds up on a basic knowledge, gaining more confidence in the process. If you are a novice it is particularly important because without proper instruction injuries and accidents might occur while skiing or snowboarding.
Use directional signs when on the ski slopes or snowboarding area and always maintain a safety margin from others. Remember too to pick a slope or trail appropriate to you ability in order to minimize danger. Typically, Ski-Dubai offers the slopes suitable for various levels of professionalism from a beginner level up to an experienced skier or a snowboarder.
5. Hydration and Nourishment
Snow and chill can be all around you but you still have to stay hydrated. The ski-able indoor environment of Ski Dubai could potentially mislead one into thinking that it may not be that dry and that it is not associated with some form of physical exertion as is the case with skiing or snowboarding, leading to dehydration. Remember to keep well hydrated during you visit. Most of the popular ski resorts such as Ski Dubai, have their own café or restaurant that offers drinks and refreshments.
In addition, Dubai's extreme weather could otherwise impede the transition from hot outdoors into chilly Ski Dubai. Therefore, it is essential to have a healthy mixture of hydration and nutrition to keep you energetically upbeat and fully enjoy your moments or time.
6. Be Mindful of Altitude Effects
Although it's an indoor ski resort, Ski Dubai still operates at a height which might be challenging for some visitors who aren't used to high altitudes. Symptoms resulting from altitude may manifest themselves as difficulty in breathing, dizziness or even weakness. Your Body May Be Impacted By Lower Oxygen Levels At High Altitudes. While Ski Dubai's altitude is not as elevated as mountain-based ski resorts, it would still be advisable to bear this in mind when participating in sports like skiing or snowboarding. To mitigate altitude-related issues, take it easy when you first arrive, especially if you've travelled from sea level. Give your body time to adjust. Stay hydrated, avoid excessive exertion, and if you experience any discomfort, take a break, and rest.
7. Check the Schedule and Special Events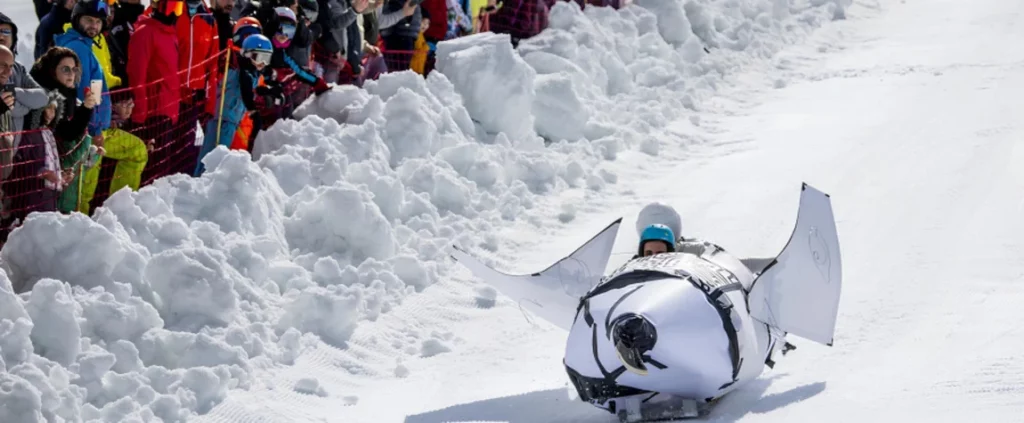 Freestyle nights, penguin encounter and lessons are sometimes organized by Ski Dubai for special event. It is imperative for you to verify their schedule before the planned date of visit. These events can make your Ski Dubai visit more thrilling and enjoyable to participate in. This will enable you to plan your trip based on your interests and visit the places that appeal to you most.
8. Explore the Snow Park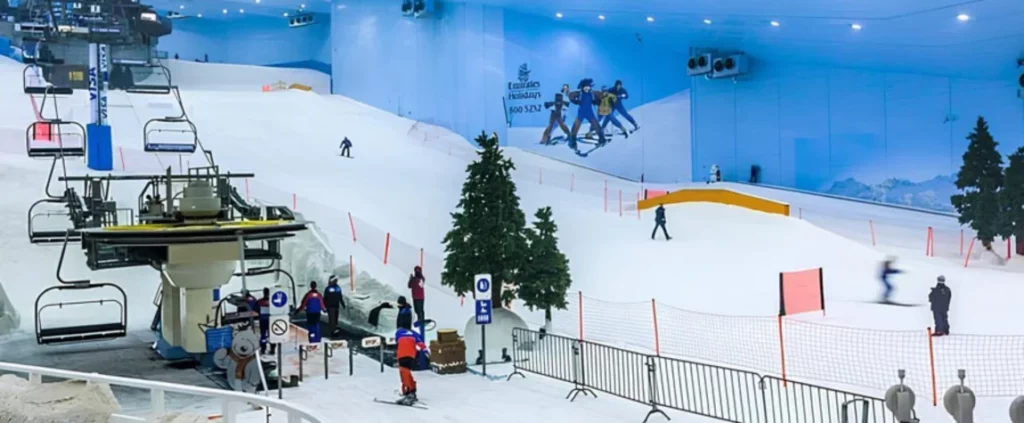 Yes, skiing and snowboarding are available at Ski Dubai but so much more than that as it has an excellent Snow Park designed for children as well. The ideal place for family outing as well as those who would like a leisurely snow experience, includes making a snowman and a ride on an ice slide. Remember to set aside some time for a visit to the Snow Park which is an integral part of the overall Ski Dubai experience.
 Conclusion
Visiting Ski Dubai is really amazing because it combines excitement of winter sports in warm desert city of Dubai. Nevertheless, you ought to bear in mind several issues when preparing for vacation. To begin with, buying Ski Dubai tickets ahead of time is recommended. It means not only secure your access, but also accompanied many online booking discounts; some offers even include skip-the-line opportunities thereby saving one's precious time and energy.
Additionally, one should wear proper clothes to keep warm inside Ski Dubai. This does not mean you must pack your whole winter wardrobe; just some warm socks, gloves, and clothing suited for freezing temperature will greatly improve your experience on a visit. Besides that, Ski Dubai also has a dressing room where you can rent winter clothes and items in case you have forgotten yours, or do not possess any.
Finally, bear in mind that safety comes first. Get familiar with the guides and security regulations offered at Ski Dubai. Whether going down a slope for skiing or snowboarding, be sure that you have on all the safety measures, abide by the rules with precision, and finally, just have a good laugh in this unusual interior winter fantasy. Remembering all this will ensure that your time at this wonderful Ski Dubai resort would be an unforgettable adventure.