The top 6 best places to visit in Armenia in December
The arrival of winter makes it the ideal time to set out on an enchanted journey to a place that may not quickly spring to mind is Armenia. In December, this idyllic nation at the meeting point of Western Asia and Eastern Europe provides a unique and fascinating experience. In front of snow-covered mountains, Armenia becomes an enchanted winter wonderland just waiting to be discovered. Take into consideration holiday packages to Armenia from Dubai if you're organizing a memorable winter vacation. With an understanding of what makes each of the top 6 destinations in Armenia so unique during this cosy and joyful month of December, we'll take you on a virtual tour of them in this blog. Prepare to uncover Armenia's hidden gems as we walk you through the top winter travel spots in this fascinating nation.
The top 6 best places to visit in Armenia in December
1. Yerevan – The Capital City
Festive Atmosphere: However, Yerevan really springs to life in December when it is decorated with bright garlands and sparkle of light, magically turning it into another world.
Republic Square: The city's very heart would be the ideal place to set off your journey. These include the National History Museum and the Art Museum where Armenia's cultural heritage is exhibited.
Cascade Complex: The Cascade Complex is an ideal location, offering panoramic views of the town buried in white snow. Its beautiful stairs are well worth the walk, each decorated with contemporary artwork.
2. Garni Temple
Historical Significance: If you visit Garni temple, which is dedicated to Mihr, the sun god, I am sure that it will take you to the days of yore. A view that one cannot afford to miss is how the temple stands in contrast to the snowy backgrounds of the mountains.
Garni Gorge Hot Springs: Relax at the thermal springs located in the adjacent Garni Gorge after visiting the shrine. The experience of being immersed in these mineral-rich pools among the snowy panorama is simply delighting.
3. Geghard Monastery
Rock-Cut Architecture: The rock-cut architecture in this UNESC listed place makes it worth visiting at any time of the year. The atmosphere becomes magical in December when the surroundings are immaculate with fresh snow.
Traditional Christmas Concerts: One can visit the fantastic acoustic conditions of Aragatsotn province during the Christmas period and see the tradition Armenian Christmas concerts in this area. Embrace the religious and musical practices of Armenia.
4. Lake Sevan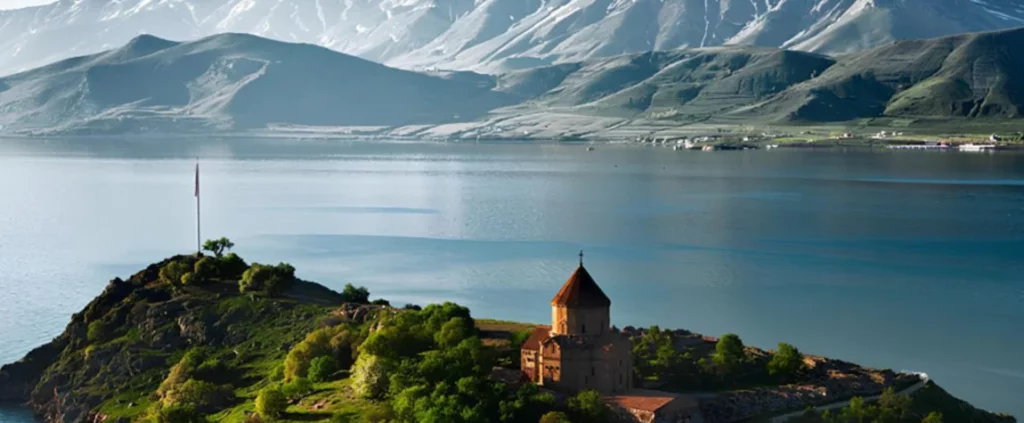 Winter Wonderland: In December, a lake called "the jewel of Armenia" that is located in the town of Sevan changes its view. It becomes a huge beautiful ice rink after the lake freezes over.
Febbra: It changes into a big impressive ice hockey rink when the lake hardens up. Ice fishing, skating and skiing in the lake will create some lasting memories that are worth trying out during this occasion.
5. National Park of Dilijan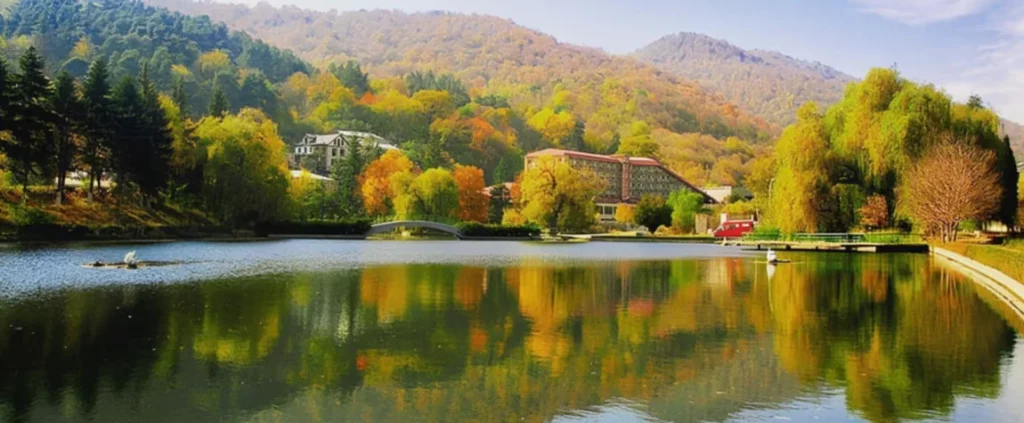 Armenia's Little Switzerland: Known as "Armenia's Little Switzerland," Dilijan National Park is a peaceful forest that transforms into a charming winter getaway in December.
Hiking and Wildlife: With options for hiking and wildlife viewing, it's a refuge for nature lovers. Discover the peaceful forests, take in the refreshing winter air, and admire Armenia's natural beauty.
6. Wine Region of Areni
Wine Cellars: For wine lovers, the Areni Wine Region is a wine lover's dream come true. The warm, inviting atmosphere of historic wine cellars is enhanced in December.
Armenian Wine Tasting: Savour regional specialties and sample delicious Armenian wines. This area's wineries are well-known for producing wines that have won awards, so you can expect a great palate experience.
Conclusion
For those who love the cold and culture, December in Armenia is a dream come true. Discover the unique and lovely experience this charming country has to offer, complete with snow-covered landscapes and a festive atmosphere, is just waiting for you to discover. Armenia is a land of diversity and beauty, from the bustling streets of Yerevan with its shining lights to the historic wonders of Garni Temple and Geghard Monastery. Remember to enjoy the peace of Dilijan National Park, the rich flavours of the Areni Wine Region, and the winter activities at Lake Sevan. Consider ordering Armenia holiday packages from Dubai to make your trip even more simple and unforgettable. December in Armenia is a hidden jewel, with a beautiful blend of natural splendor, culture, and history. December in Armenia is a hidden jewel, with a beautiful blend of natural splendor, culture, and history. This winter paradise offers something for everyone, whether your goal is adventure, relaxation, or just a change of pace. Therefore, the festive season, pack your warmest clothes, get ready for comfortable evenings by the fireside, and allow Armenia's beauty to captivate the senses.