Top 7 Must-Do Adventure Activities in Armenia
An adventure-filled vacation to Armenia from Dubai promises to be a once-in-a-lifetime experience. This South Georgia hidden gem offers a blend of rich history, culture, and thrilling events as part of Armenia holiday packages from Dubai. From parasailing over Lake Sevan to rock climbing in Noravank's striking rocks, a rafting trip on the Debed River, mountain biking in the Lori Area, jeep trips in Dilijan National Park, hiking in the Khosrov Forest State Reserve, and hot air growing over Yerevan, Armenia has it all. In this blog, we will go over each of these activities in length, providing specific information to help you organise an outstanding Armenian vacation that mixes culture and thrilling experiences.
Here are the Top 7 Must-Do Adventure Activities in Armenia
1. Paragliding Over Lake Sevan
It's one of a kind way to view the breath-taking scenery around Lake Sevan and Armenia in general. Lake Sevan is like a beautiful gem embedded in the Armenian landscape, and paragliding offers a unique chance to see it all: the lake and the mountain range around it. The refreshing wind will blow over you while your eyes feast on beautiful scenery that will bring out an incredible feeling of amazement in you as you glide smoothly through the sky.
2. Rock Climbing in Noravank
Noravank has red cliffs that are sharp in nature. Every level rock climber simply must visit the place. The climbers are not so difficult that novices cannot learn to climb them, but they are sufficiently challenging for experienced climbers to appreciate them. With its dramatic scenery, Noravanq is perfect for daredevils.
3. White-Water Rafting in the Debed River
White water rafting in the Debed River is unique in its own right. This is where you will sail through exhilarating rapids, feel the strength of the river in the beautiful, green mountain valleys. Ideally for tourists looking for thrill on the water's edge, but against a magnificent backdrop of nature.
4. Jeep Safari in Dilijan National Park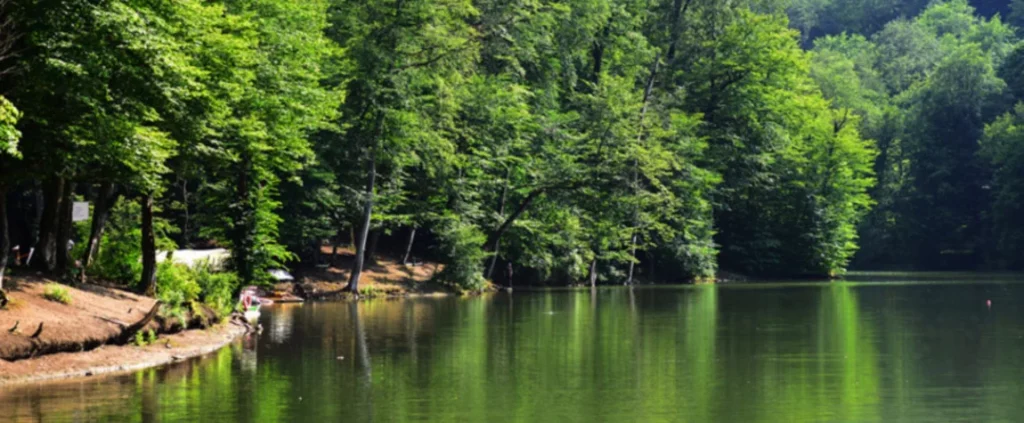 Due to its green and thick forests, Dilijan National Park is called "Little Switzerland". Visiting the remotest locations of this park using a jeep can give you an opportunity to see wildlife in its natural state and observe Armenia in pristine conditions. It gives visitors with a different adventure of exploring other places which is hard to reach.
5. Horseback Riding in the Lori Region
Horseback riding in the Lori Region is a relaxing adventure that allows you to experience Armenia's rustic beauty. The region is recognised for its beautiful scenery, and horseback riding allows you to explore them at your leisure. This sport is appropriate for all skill levels, so even if you've never ridden a horse before, you can enjoy Armenia's natural beauty.
6. Hiking in the Khosrov Forest State Reserve
The Khosrov Forest State Reserve is a nature lover's paradise. Hiking in this area leads you through a variety of environments, such as forests, meadows, and unusual rock formations. The beautiful forest and quiet setting make it a perfect spot for hiking, providing a soothing counterpoint to the more adrenaline-pumping excursions.
7. Hot Air Ballooning above Yerevan
End your Armenian vacation with a peaceful hot air balloon flight above the capital city of Yerevan. You'll get a bird's-eye perspective of Yerevan's rich history and gorgeous scenery from above. The smooth floating sensation and panoramic sights provide a sense of calm and awe, making it the ideal way to end your exciting Armenian adventure.
Conclusion: 
Armenia is a location unique many others, with its requiring blend of history, culture, and explorers adventures. Whether it's skydiving over Lake Sevan's blue waters, testing your limits while rock climbing in Noravank, or immersing yourself in nature while riding a horse in the Lori Region, Armenia has it all. From the lush forests of Dilijan National Park to the pure solitude of Khosrov Forest State Reserve, this country is a naturalist's dream. You'll gain a new respect for Armenia's rich beauty as you finish your Armenian experience with a peaceful hot air balloon ride over Yerevan. These top 7 adventure activities, carefully picked in Armenia holiday packages from Dubai, are your entry point to the country.