Top tourist destinations and most enjoyable activities in Dubai
Dubai's successful combination of history and contemporary shows human inventiveness and initiative. Dubai's skyscrapers, trendy malls, and lavish culture attract travelers. Beyond its financial success, the city provides a variety of attractions and activities for all ages and interests. This Dubai travel guide covers the best sights and activities. This book will help you see the city differently and spark lifetime memories in this dynamic city.
Top tourist destinations and most enjoyable activities in Dubai
1. Burj Khalifa and Dubai Fountain first:
Dubai's Burj Khalifa, the world's tallest building, shows its modernism. From its viewing decks, the Arabian Gulf and vast desert are visible. Add the Dubai Fountain's stunning water jets, music, and illumination.
2. The Dubai Mall: Indoor Shopping Heaven
Dubai Mall is more than a retail center—it's near the Burj Khalifa. An interesting experience in itself. From upscale brands to unique boutiques, this shopping mall offers something for everyone. The Dubai Aquarium and Underwater Zoo never disappoints.
3. Dubai Beach and Palm Jumeirah: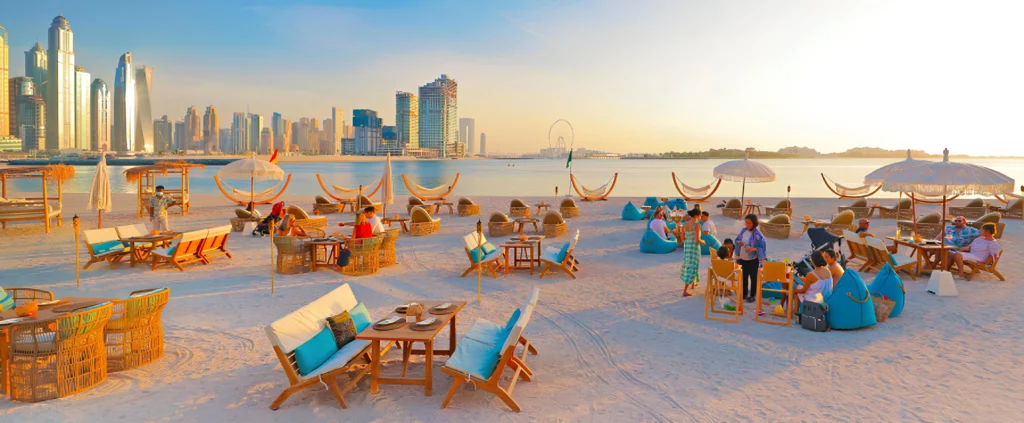 The beaches in Dubai are clean and tranquil, great for a day off. Jumeirah Beach's white beaches and quiet seas are ideal for relaxing, while Palm Jumeirah's man-made islands offer five-star hotels, nightclubs, and ocean views.
4. Marina and Yacht Trips: Dubai
The elegant ships and structures on Dubai Marina demonstrate urban design advancements in recent decades. Boat tours offer a beautiful view of the city's skyline. You'll cherish your stay in this luxurious and natural location.
5. The Dubai Museum and Al Fahidi: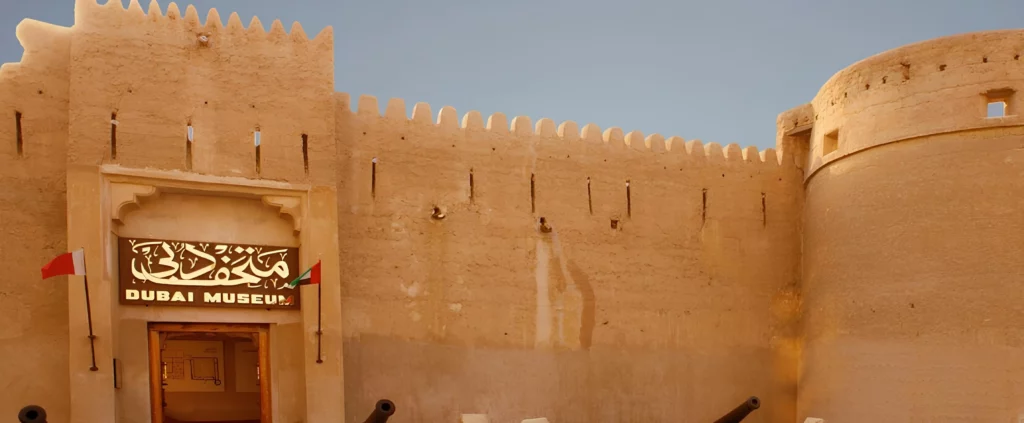 Al Fahidi Historical District showcases Dubai's diverse past. Explore Dubai's wind turbines, small lanes, and Dubai Museum to learn about its development from a fishing hamlet to a global metropolis.
6. Exciting Desert Safaris:
A desert tour is a popular Dubai activity. Horseback riding and dune bashing are fun. The desert becomes mysterious after sunset. Bedouin eating and cultural shows conclude the evening.
7. Dubai and Abra Creek Cruises:
Dubai Creek is a tourist attraction and reflection of the city's commerce heritage. Abras (water taxis) across the creek take you to the busy Deira and Bur Dubai souks.
8. Dubai opera and other cultural delights:
Visit the Dubai Opera to explore local culture. Ballets, musicals, and concerts by world-renowned artists are performed in this city centre architectural gem.
9. Travelling and the Small World: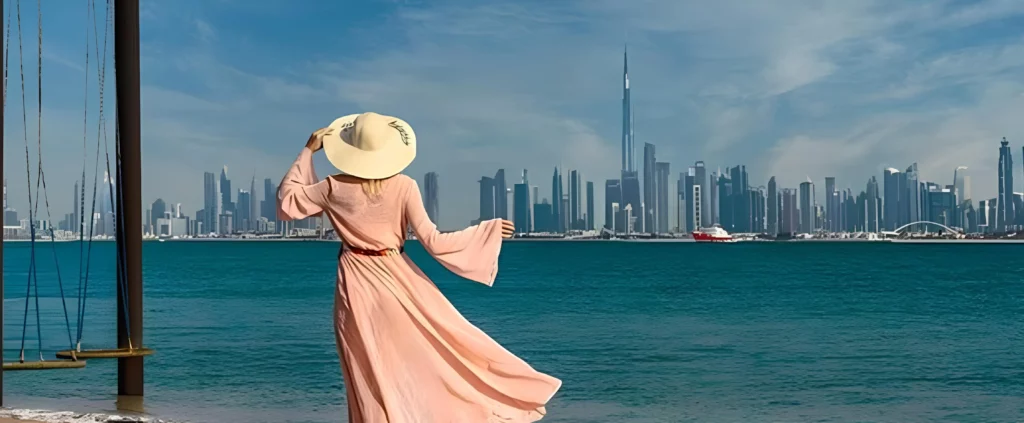 International visitors may share their cultures and learn about one other's customs, hobbies, and cuisines at the Global Village. The chance to see the world without leaving Dubai is rare.
10. Dubai Ski and the Mall of the Emirates:
The Mall of the Emirates has Ski Dubai, an indoor ski slope. This shows Dubai's distinctiveness. Winter sports like skiing and snowboarding are possible in the Arabian desert.
conclusion:
As our stay in Dubai's top sights and leisure options winds down, we'll remember its colourful mosaic. Dubai has shown the world that the odd can be normal with its unique combination of technology, history, wealth, and calm. From the high Burj Khalifa to the peaceful Jumeirah Beach, the old allure of Al Fahidi to the throbbing energy of Dubai Creek, every facet of this global treasure offers a distinct story.
Dubai's commitment to cultural education, entertainment, and stunning architecture makes visitors of all ages and interests feel at home. The city's ability to mix old and new makes it unforgettable.
Dubai is more than a destination—it invites you to see the world without leaving the city. Remember that Dubai city tour is more than a destination as you explore its varied landscapes, interesting activities, and cultural treasures. Dubai attracts tourists with its many sights and activities. Because of amazing forethought, it became a global library of precious experiences.