The Top 9 enjoyable things and activities to do in Dubai with friends
Dubai, UAE's crown jewel, never fails to wow tourists with its modern architecture, luxurious lifestyle, and bustling nightlife. Dubai is known for its skyscrapers and five-star hotels, but it's also a terrific place for friends to have fun. Visitors may enjoy thrilling tours and a lively nightlife in the city. To make sure you enjoy Dubai's busy city, we'll look at the top 9 fun things to do with friends.
The Top 9 enjoyable things and activities to do in Dubai with friends
1. Parachute leap over Palm Jumeirah:
Skydiving above Palm Jumeirah is a must for thrill seekers. Free-falling from an aeroplane above Dubai's city and palm-shaped island is amazing. The flight is a fun way to bond with friends that you'll remember forever.
2. Desert Sunset Magic and Dune Bashing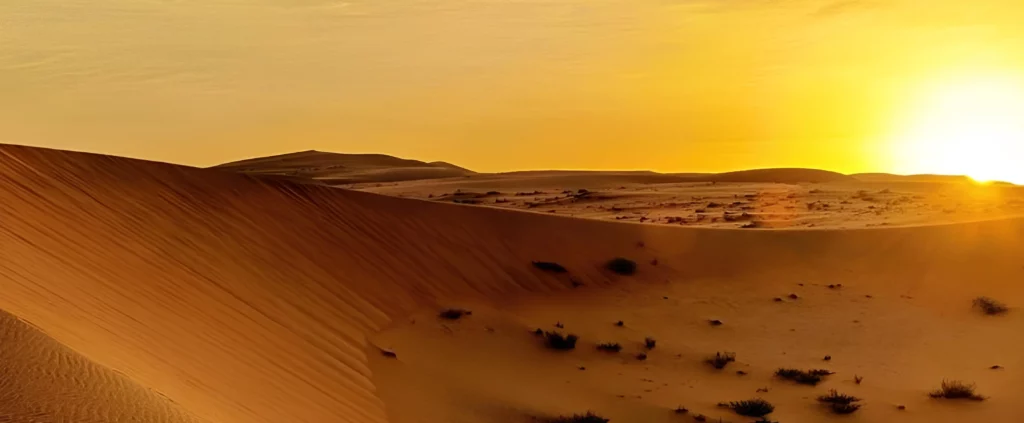 Dubai's desert excursions provide tourists a sense of the city's excitement, natural beauty, and culture. Dune bashing is an adrenaline rush like no other since a skilled driver must climb and descend high sand dunes. A traditional Arabian feast and cultural performances under the stars as the desert sunsets will create lifelong memories.
3. Enjoy a magnificent Arabian Gulf boat sail from Dubai Marina.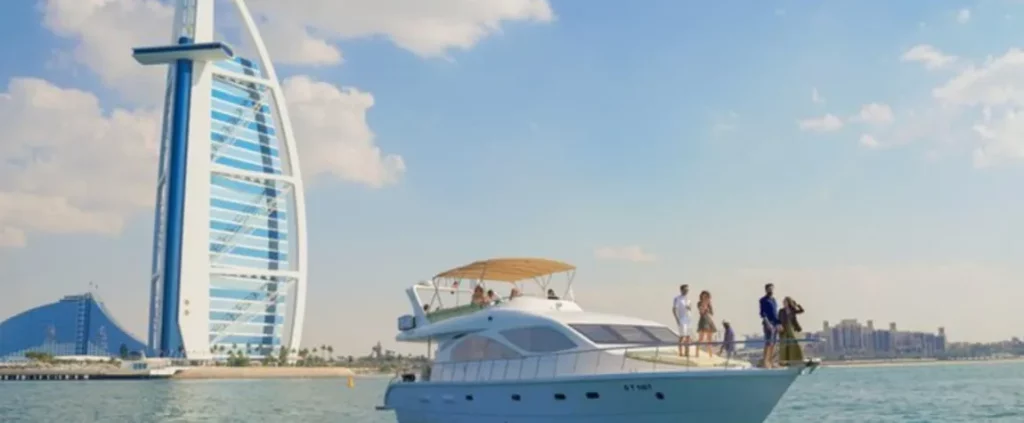 Gather your friends for a luxury boat sail on the Arabian Gulf and Dubai Marina. Relax on the deck, swim in the clear sea, and eat delicious meals while you cruise Dubai's modern architecture and lit skyline. The Dubai shoreline is ideal for this private and beautiful event.
4. Dubai Fountain Show and Burj Khalifa Light Up Night 4
The Dubai Fountain is set against the world's highest building, the Burj Khalifa. A mesmerising show is the synchronised water dance with music and lights. After seeing the water display, tourists may see the city at night from the Burj Khalifa's observation deck. The evening will be memorable.
5. Beach bars, water sports, and sun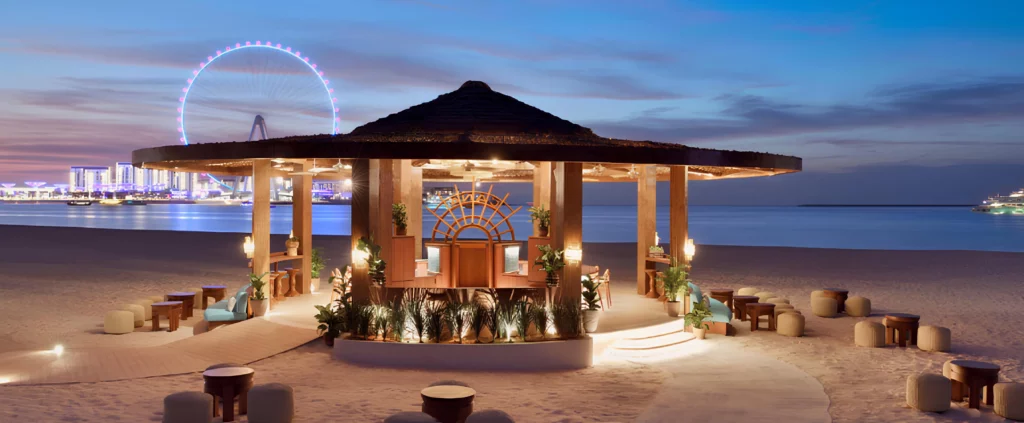 Dubai's beaches are world-class for a day of fun and relaxation with friends. There are several beach clubs providing cocktails, pools, and water sports. The beach clubs provide jet skiing, skydiving, and reading on the sand. The beach, sun, and entertainment are perfect.
6. Visit the Dubai Mall and Aquarium for underwater shopping and sightseeing.
Dubai Mall is a great shopping destination with an aquarium and underwater zoo. Prepare for a thrilling voyage through a magnificent subterranean tunnel full of sharks and other marine life. After that, browse the mall's well-known and distinctive stores.
7. ski Dubai offers snowy outdoor skiing in the desert.
Ski Dubai, an indoor ski slope in the Mall of the Emirates, is a pleasant and unexpected contrast to Dubai's arid scenery. You may sled, ski or just chill out in the snow with friends here. Compared to the city's heat, a snowy day feels refreshing.
8. Have fun at nightclubs and bars
Dubai offers several bars and clubs for nightlife. The city's clubs host world-famous DJs, attracting clubgoers and music aficionados. Dubai's nightlife will have you moving till dawn, whether you're searching for a fashionable rooftop bar or a packed nightclub.
9. Gourmet Delights and Cultural Exploration on Foodie Journeys
Dubai cuisine blends foreign and regional flavours. Gather a group of friends for a gourmet excursion that includes street food, upscale dining, and new cultures. Dubai's restaurants serve everything from traditional Emirati food to international cuisine. cuisines tours are a good way to learn about the city's history and cuisines. 
Conclusion:
The nine top things to do in Dubai with friends are lively and diverse, capturing the city's essence. Friends looking to make lasting memories can enjoy skydiving over the Palm Jumeirah, a desert safari, a yacht cruise, the Dubai Fountain show, Ski Dubai, and the lively nightlife in Dubai.
These activities on a Dubai group tour demonstrate the city's commitment to offering guests with top-notch amusement, relaxation, and cultural immersion. Dubai promises an unforgettable vacation with friends, whether you wish to defy gravity, revel in luxury, or experience the city's cuisines and culture.
Historic locations and modern architecture provide unique moments of friendship and delight. These thrilling activities showcase Dubai's status as a top tourism and leisure destination while providing thrills and relaxation. Whether you're seeking to capture Dubai's unique blend of history and modernity or just create memories with friends, these top 9 activities will make your Dubai city tour exciting, surprising, and fun.