The Top 10 Beaches to visit in Brazil in the Spring of 2023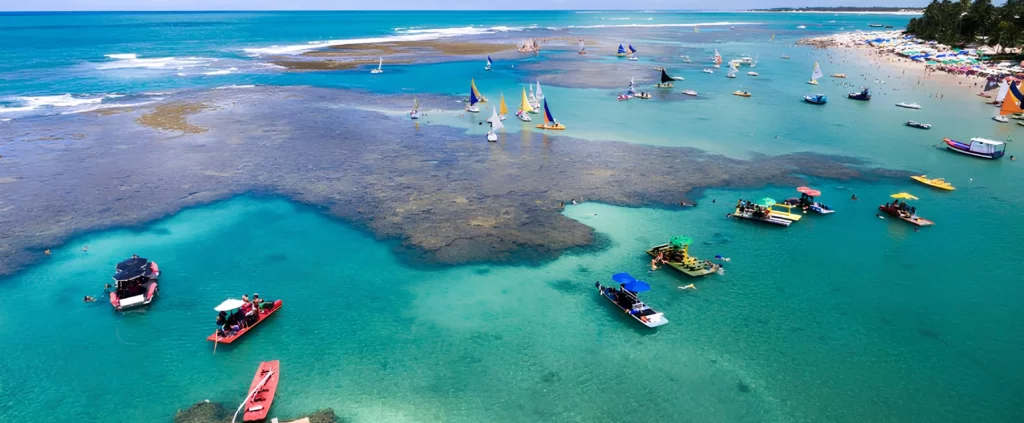 Brazilian beaches draw sunbathers and beachgoers in April when the colours burst. Brazilian tropical landscapes, warm oceans, and vibrant culture attract tourists from around the world. Spring 2023 beach-hopping on this beautiful beachfront is great. From Copacabana to Fernando de Noronha, Brazil's top 10 beaches provide leisure, adventure, and culture.
The Top 10 Beaches to visit in Brazil in the Spring of 2023
 1. Copacabana Beach, Rio: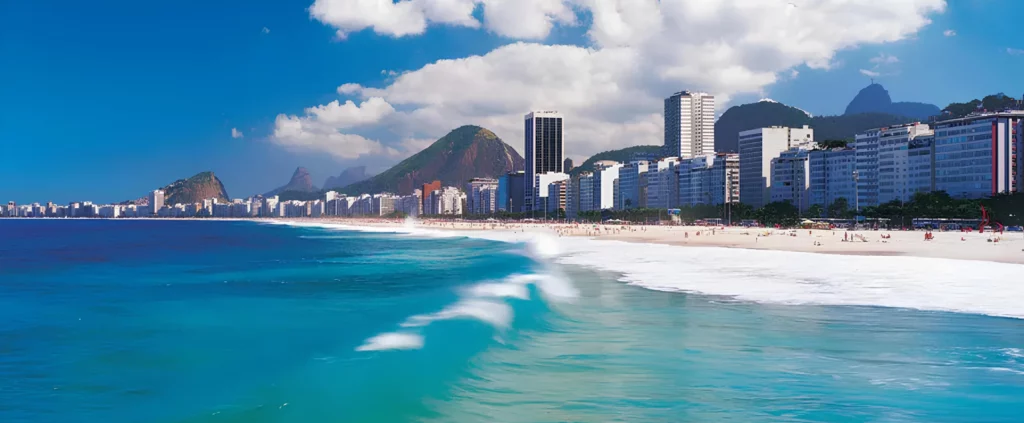 Famous Copacabana Beach requires no introduction. Brazil's beach lifestyle is golden beaches and clear oceans. Sunbathing, people-watching, and water sports in spring. Copacabana's street sellers, singers, and dancers reflect Rio's liveliness.
2. Ipanema Beach, Rio
Beautiful Ipanema Beach borders Copacabana. Sunsets draw people to this peaceful beach. Play beach volleyball, shop in trendy shops, and drink caipirinhas at seaside bars to experience Carioca life.
3. Fernando de Noronha and Sancho Beach: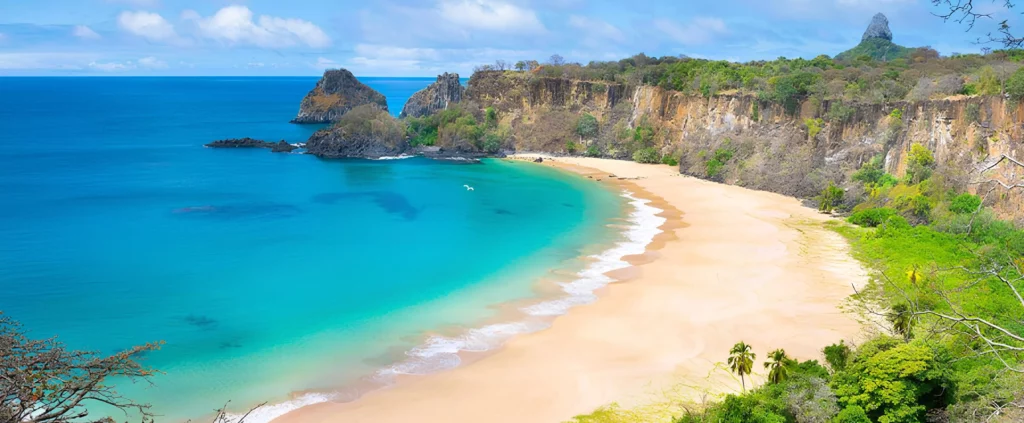 Praia do Sancho on Fernando de Noronha is a magnificent beach. This beach's turquoise seas, verdant cliffs, and abundant marine life attract snorkelers, divers, and nature lovers. Coral reefs are best visible in spring due to better visibility underwater.
4. Jericoacoara Beach, Ceará:
Bohemian joy in Jericoacoara Beach. This hidden coastal beauty has towering sand dunes, tranquil lagoons, and a laid-back vibe. Constant breezes make spring kite and windsurfer nirvana. Sunset Dune sunset.
5. Praia do Espelho, Bahia:
The Bahia beachfront beauty Praia do Espelho is approachable at low tide. Coconut trees, reflected tidal pools, and Atlantic woodland define this secluded beach. Peaceful spring waters for kayaking or nature.
6. Praia dos Carneiros, Pernambuco: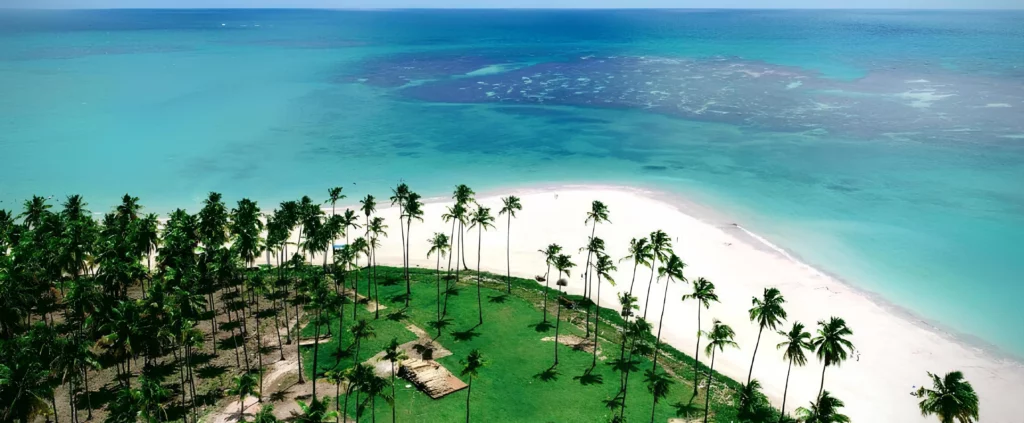 Carneiros Beach is peaceful. This gorgeous beach has palm palms, clear surf, and a whitewashed church. Beach massages, hikes, and seafood are peaceful in spring.
7. Rio Grande do Norte: Pipa Beach
The nightlife and natural beauty of Praia de Pipa combine. This bohemian coastal town has attractive shops, cosy cafes, and thrilling dolphin-watching trips. Enjoy mild seas, neighbouring reserve eco-adventures, and spring sea turtle hatching.
8. Taipu de Fora, Bahia:
April is snorkelling paradise at Taipu de Fora. Coral reefs and marine life distinguish this Marau Peninsula beach. Natural pools look great at low tide.
9. Praia do Forte, Bahia:
History and beauty make Praia do Forte a complete beach experience. Explore Garcia D'Ávila Castle, wander along the seafront, and learn about sea turtle preservation at the Tamar Project. Warm spring weather allows swimming and sightseeing.
10. Canoa Quebrada, Ceará: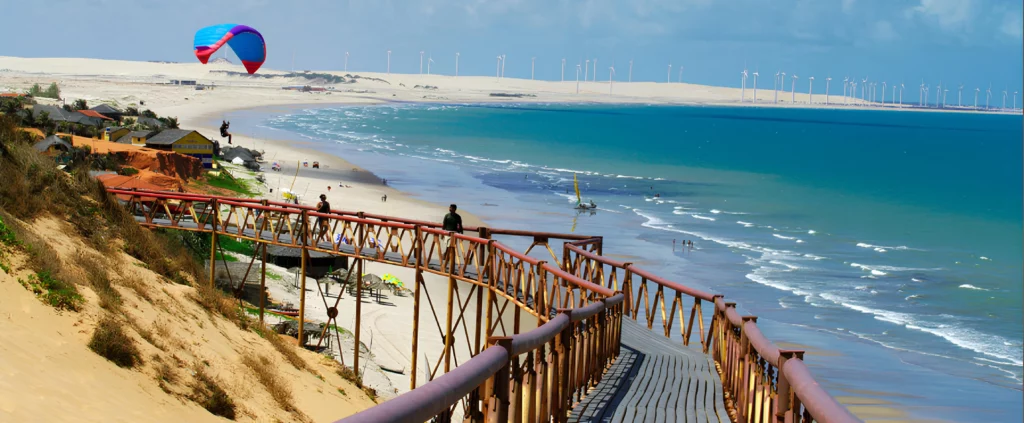 Last is Canoa Quebrada, a bohemian beach with stunning cliffs. Springs bring steady winds for paragliding and sandboarding. The delightful village offers foreign and local food, making it a wonderful excursion.
Conclusion:
International visitors will visit Brazil's top 10 beaches in spring 2023. Praia do Sancho in Fernando de Noronha and Copacabana and Ipanema in Rio de Janeiro provide natural beauty, culture, and thrills. Consider a Dubai Brazil tourist visa for your journey to these beautiful islands.
Dubai tourist passes make Brazilian beach-hopping easier. Global hub Dubai helps Brazilian aspirations. Visa requirements before your trip can allow you enter Brazil, a tropical paradise.
A Brazil tourist visa from Dubai allows you explore its lively culture, delicious food, and stunning beaches. The bohemian charm of Jericoacoara and Praia do Espelho's reflection will make your vacation unforgettable.
Spring's excellent weather and dynamic atmosphere make Brazil's coastline perfect for vacation. Brazil's top 10 beaches provide water activities and relaxation. These beaches showcase Brazil's culture, people, and nature.
On your Dubai-Brazil beach holiday, enjoy the sun, nature, and people. With proper preparation and a Brazil tourist visa, your springtime trip to Brazil will combine enjoyment, adventure, and cultural enrichment on some of the world's most stunning beaches.