The Coolest Attractions Reopen at the End of the Summer in Dubai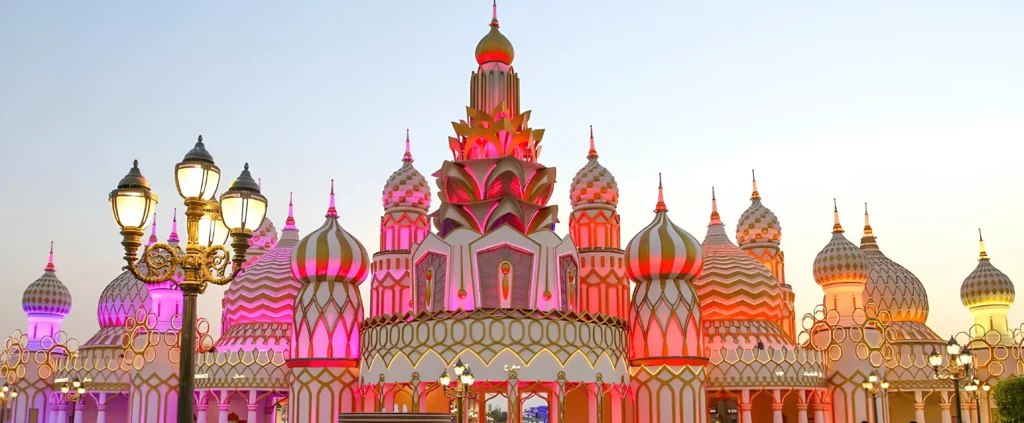 As the scorching summer sun slowly fades away in Dubai, a new kind of excitement starts to fill the air. When the temperature drops, the emirate that is known for its never-ending need for wealth and technology turns into something out of a dream. With this change, some of Dubai's most famous buildings will open again, letting locals and visitors enjoy all the city has to offer.
These top attractions which rejuvenate with the commencement of fall in Dubai. Whether it's the rush of amusement park rides or peaceful underwater marvels, mystical cultural quarters and desert safari excitement Dubai shows its many faces off as an all-inclusive playground. Remained attractions bring new dimensions to this city in constant motion, from high-velocity thrills to immersive cultural immersion — and plenty of relaxation thrown in! So, here we go with a peek at Dubai's hippest attractions – where autumn brings an explosion of energy, excitement and memories to last forever!
The Coolest Attractions Reopen at the End of the Summer in Dubai
 1. Dubai Parks and Resorts: A World of Fun
Dubai Parks and Resorts —a gigantic amusement park complex with three large-scale theme-parks and 1 water park. As summer temperatures fall, these amusement parks are eager to attract guests.
In motion gate Dubai, movies become an unforgettable and mesmerizing cinematic experience. It puts the glitz and glamour of Hollywood movies at your fingertips, from immersive experiences based on smash hits such as "The Hunger Games," "Shrek" or "Madagascar. Lego land Dubai combines the magical world of Lego with high-speed roller coasters and interactive experiences, along with its very own water park. Beside Lego land Dubai, Lego land Water Park is a nice cool retreat for relief from the heat of the desert.
2. Ski Dubai: Snowy Adventures in the Desert
The indoor ski paradise "Ski Dubai" is a perfect proof for this. Winter escapes even in summertime, with five slopes (beginner to expert level including a Black Slope) at Ski Dubai. And for adventure freaks: Snow Parks with Snowman creating, Snowball battles, Toboggan races await you!
One of the best things about Ski Dubai is the opportunity to see penguins at Penguin Encounter. Get up close and personal with the adorable Gentoo and King Penguins in a safe environment which makes this a memorable experience for people of all ages.
Thrill seekers can also take in spectacular views and get their adrenaline pumping on the Snow bullet Zip trek — a zip line that sends you down the ski slope with a bird's-eye view of the snow below. This allows tourists to experience snow and winter in the midst of blazing summer temperatures.
 3. Dubai Aquarium & Underwater Zoo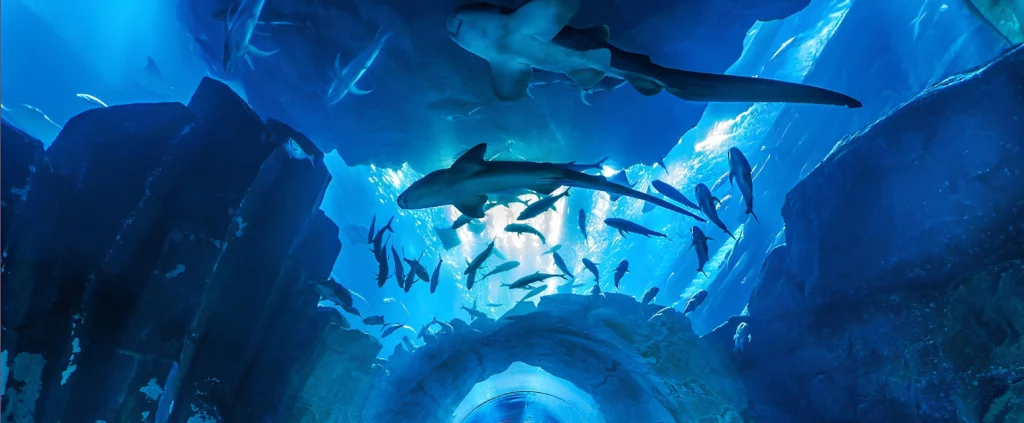 The Dubai Mall, the Dubai Aquarium & Underwater Zoo offers an unrivalled underwater adventure and a chance to discover the secrets beneath the surface. At the heart of its exhibit is a 10-million litre tank filled with an amazing array of marine life, from sharks to rays and a host of different fish.
The tank is one of the world's largest suspended aquaria — step into a glass tube that carries you through its core . The glass tunnel gives you an opportunity to immerse yourself in 360-degree stunning marine life view as you walk through it.
Next to the aquarium, The Underwater Zoo allows visitors to get up close and personal with marine animals such as penguins, crocodiles, and sea horses. It's an interactive learning & playing experience for people of any age.
4. The Dubai Fountain:
The Dubai Fountain — the world's biggest fountain network in front of Burj Khalifa. An enticing water show in the evening at The Dubai Fountain, water, lights, music is what makes the show come alive with its daily synchronized performances, water jets that shoot up to 160 meters heights, music-driven shows illuminated by over That final image of the sunrise makes for truly stunning, captivating visuals. The Dubai Fountain usually runs all-year-round, even in summers too. The night time water show of the fountain coming to life with light and music is particularly magical on a hot Dubai summer's day.
5. Dubai Miracle Garden:
The Dubai Miracle Garden is a miraculous transformation of the desert area in to a rich greenery full of floral wonders. A garden with a multitude of floral sculptures and compositions — heart-shaped archways, fairy-tale beings included. For lovers of the great outdoors, this place is nothing short of heaven. In Dubai Miracle Garden you will find an enclosed Butterfly Park where you see and experience butterflies in a protected setting.
Dubai's floral garden is 72,000 square metres—almost 13 football fields. The Dubai Miracle Garden is only open from November to May, when it's colder, and is well-timed for the colder weather. This ensures that the flowers are at their best and provides a beautiful scene .
6. Safari in the Desert
A trip to Dubai does not feel complete until you have experienced the mesmerizing desert scapes. Experience a thrilling 4×4 desert adventure through the sand dunes. Experience an intense dune ride with skilled drivers through sandy desert landscapes. Ride camels (the "ship of the desert") across golden dunes to experience the desert like a nomad. Dubai Desert safari tours usually stop at the beautiful desert sunset to witness the skyline painted orange and scarlet. Attend a henna, shisha, or belly dance show under the desert stars to experience Bedouin culture.
 7. Dubai Frame: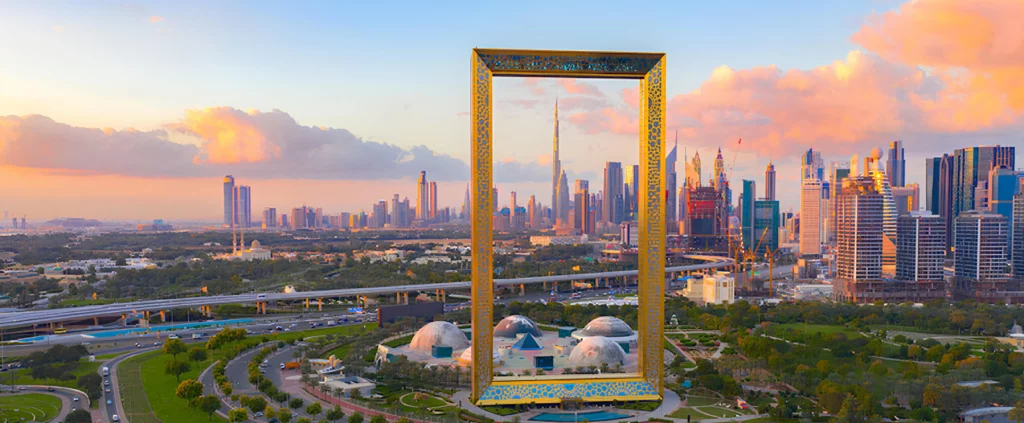 Dubai Frame is a stunning architectural example of Dubai's old and new. The Dubai Frame, a huge wooden picture frame, lets you get down on one side and view how the skyline has changed from the other. A breathtaking glass lift awaits at the summit. It has a great view of the ancient and new city. It's a thrilling journey and Experience vertigo from 350 feet above the base on the Sky Glass Floors.
Conclusion
The core of Dubai's metamorphosis as it sees off this year's hot summer months. It's meant to draw locals and tourists alike into the many open attractions which have begun a new season — and thus kick-start the most exciting time to date for the metropolis. DUBAI invites you to take off on an incredible journey of discovery —from the heart-pounding excitement of its world-class theme parks to the cultural wonders housed in its ancient neighbourhoods. There's no better time to visit than after summer, on an Dubai city tour to truly dive into its myriad attractions — all available at a price that is hard to refuse right now. From the lure of indoor ski slopes to the wonder of oceanic life or the enchantment of cultural quarters, Dubai's post summer reopening is calling for visitors to savour its own special mix of leisure, culture and tranquility .