The Best 5 Family Attractions in Ski Dubai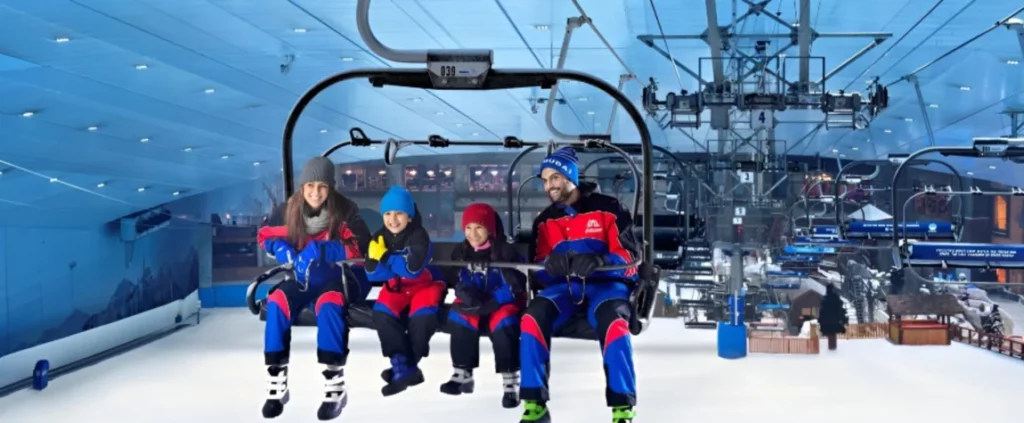 Imagine escaping the scorching heat of Dubai and travelling to a land of ice and snow, complete with skiing, snowboarding, and penguins. A genuine winter wonderland is Ski Dubai. The first and largest indoor ski resort in the Middle East is located in the Mall of the Emirates called Ski Dubai. Visitors of all ages may experience the charm of winter year-round thanks to its exhilarating attractions and welcoming environment.
This trip takes us snow-covered through Ski Dubai's top  family attractions. From skiing to meeting penguins, each attraction promises wonderful memories that will warm your heart even in the cold. So bundle up and prepare to discover Ski Dubai's winter marvels.
The Best 5 Family Attractions in Ski Dubai
1. Winter Sports Extravaganza: Skiing and Snowboarding
The snow-covered slopes at Ski Dubai are the showpiece, allowing guests to ski and snowboard in the desert. Ski Dubai has something for everyone, from beginners to experts. Ski Dubai's 400-meter main slope accommodates beginners to advanced skiers and snowboarders. The slopes are expertly groomed for a comfortable ride.
Ski Dubai offers courses for all ages and skill levels with expert instructors. These sessions assist kids and adults, making it great for families learning or improving winter sports skills. The snow park around the slopes is a kid's paradise. Kids may have limitless snow fun while parents ski with snowball battles, tobogganing, and a zipline. Families may bond and make memories at the snow park in a winter paradise.
2. Snow Penguins: Arctic Charm Close Up
Snow Penguins are one of Ski Dubai's most magical and touching experiences. Families can interact with a colony of cute Gentoo and King Penguins here. Visitors can interact with these fascinating critters in a restricted habitat lead by trained trainers.
Families may see the penguins glide through the water, waddle on the snow, and frolic during the encounter. The "March of the Penguins," where visitors can walk with the penguins, is a wonderful and instructive experience for kids and adults. The Snow Penguin encounter provides a wonderful look at these amazing birds and emphasises the need to conserve their natural habitats. Its combination of entertainment, education, and environment makes it a memorable family destination.
3. Snow Bullet: A Wild Flying Experience
The Snow Bullet is a thrilling experience in Ski Dubai's icy settings. This zipline ride over the ski slopes offers panoramic views of the resort. The Snow Bullet ride has two side-by-side ziplines for parents and kids to enjoy. As you fly, you'll feel the wind in your face and the thrill of flying over snow. This thrilling experience gives a new viewpoint on Ski Dubai's winter wonderland and adds excitement to your family outing.
4. Big Snowball: Jumping into Fun and Laughter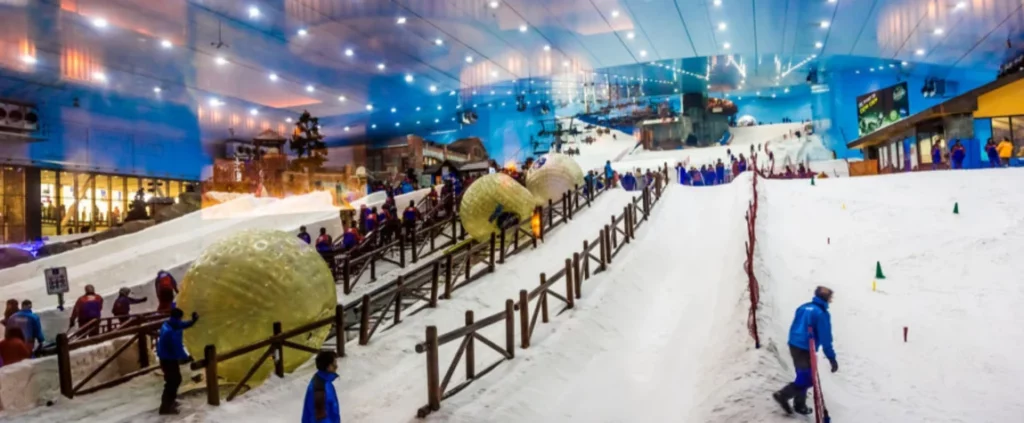 The Giant Snowball at Ski Dubai offers family-friendly enjoyment. For snow fun, climb into this inflatable ball and roll, bounce, and tumble. The Giant Snowball is enjoyable for kids and adults. Driving down snowy slopes with family is a great way to bond and make memories. The contagious fun and exhilaration of this activity make it a Ski Dubai highlight.
5. Magical Arctic Journey: Ice Cave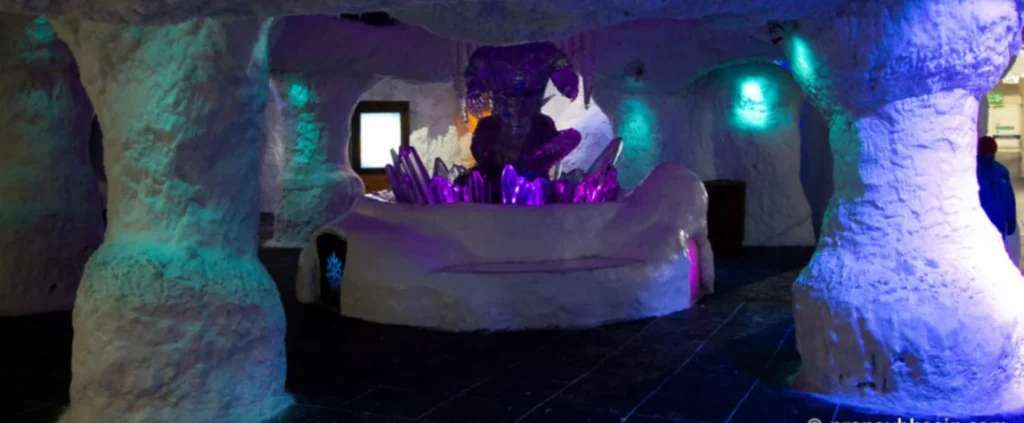 The Ice Cave at Ski Dubai draws guests into a magical winter wonderland with magnificent ice sculptures, exquisite carvings, and immersive displays. A sub-zero cave with exquisite art and detail showcases the Arctic's beauty and intrigue.
Families will discover an instructive and magical world of ice and snow in the Ice Cave. The cave's exhibits on Arctic species including polar bears, seals, and penguins teach schoolchildren about these amazing animals and their environments. The Ice Cave is a stunning sight that cools the desert. It's where family can see the ice sculptors' work and learn about the arctic areas.
conclusion:
Ski Dubai offers a winter wonderland in Dubai's desert with its many family-friendly attractions. Ski Dubai Tickets let families enjoy an exciting adventure full of fun, excitement, and learning, making it a great location for all ages. Ski Dubai Tickets give you access to a world of winter sports excitement, including skiing and snowboarding, and a snow park for kids and parents. The Snow Penguin encounter lets families interact with cute penguins, deepening their relationship to nature and wildlife conservation.
The Snow Bullet zipline offers a thrilling view of Ski Dubai's snowy surroundings, while the Giant Snowball assures laughter and cherished memories. The Ice Cave offers a magical escape from the scorching heat and educational exhibitions with complex ice sculptures. Ski Dubai Tickets are your pass to this winter paradise where the desert meets the snow and family relationships are reinforced. It offers fun and excitement and produces memorable memories for families. So pack up and head to Ski Dubai in the desert oasis for a snowy journey that will warm your heart and leave you with tales of snowy adventures.