The 10 most adventurous rides at Ferrari World of Abu Dhabi
Ferrari World Abu Dhabi is an adrenaline-pumping paradise located on Yas Island. Which is more than an amusement park. It offers guests a top selection of exciting attractions and life-changing events, earning it a reputation for speed and luxury. With your Ferrari World Ticket in hand, we're going to make sure you're ready for the ride of a lifetime. Explore the top ten thrilling attractions in this article, including Formula Rossa, the fastest roller coaster in the world, and Benno's Great Race, a family-friendly attraction. So let's prepare for an arrangement of speed and excitement journey to Ferrari World Abu Dhabi.
The ten most adventurous rides at Ferrari World Abu Dhabi are as follows
1. Formula Rossa: The Fastest Roller Coaster in the World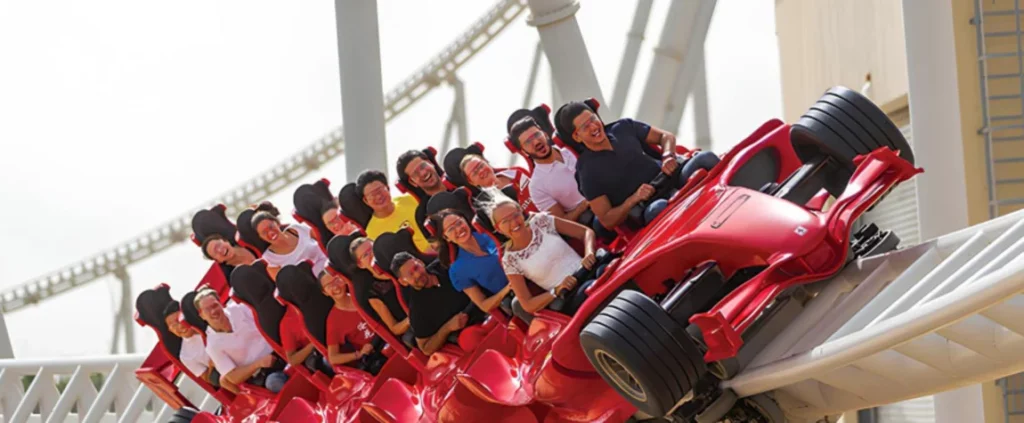 Ferrari world boasts of having a "king piece", known as Formula Rossa. This is a rocket that takes you from zero to 149 miles per hour within a fraction of four and a half seconds. You will feel like an actual F1 driver as you run past the wind blowing in your face and experience G-forces.
2. Flying Aces – A High-Flying Adventure
Flying Aces offers a one-of-a-kind rollercoaster ride for those who simply want something different. This incorporates world's steepest cable lift inclination with a 51 degree drop that will make your heart pound. In other words, that is not for the chicken-hearted and is a must try for daredevils.
3. Turbo Track – The Vertical Climb
Prepare yourself for a breathtaking journey inside the Ferrari World famous red roof. You shoot vertically with the Turbo Tracks sending you down to Earth and then skyward with a stunning view over the park before returning to Earth. The sensations are simply breathtaking.
4. Fiorano GT Challenge – A Race to Remember
In essence, this one is a literal race to the finish! A twist of fate await to you and your friend who will be steering Ferrari F430 Spider together to engage in an exhilarating competition that involves curves, tight corners and twists.
5. Karting Academy – Race like a Pro
Racers, watch out for this one. Karting Academy gives you an opportunity to get in a go-kart that takes you round a tricky course similar to what one finds in Formula 1. Racing the checkered flag with your friends and family will give you adrenaline rush.
6. Scuderia Challenge: Experience the Feeling of a Ferrari Test Driver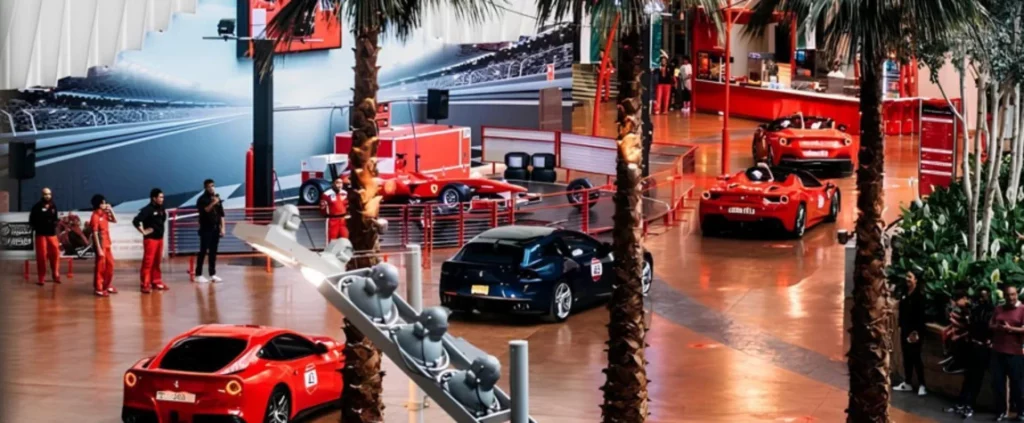 Have you ever wanted to take a Ferrari test drive? With Scuderia Challenge, you may take control of an F1 simulator and test your reflexes and talents in a realistic setting. Attempt to set the fastest lap time with your buddies in a competition.
7. Having Fun at Any Age with Benno's Great Race
Ferrari World is a family-friendly park as well as a haven for thrill-seekers. All ages can enjoy an enjoyable, hands-on experience at Benno's Great Race. Take a riveting journey with excitement and surprises with Benno the mouse as your companion.
8. Test Your Motorbike Riding talents with Turbo Bikes
On an exhilarating track, you can put your motorcycle riding talents to the test with Turbo Bikes. For a genuine taste of competition, take control of a motorcycle with a Ferrari-inspired design, lean into the corners, and compete against other riders.
9. RC Challenge – Remote Control Fun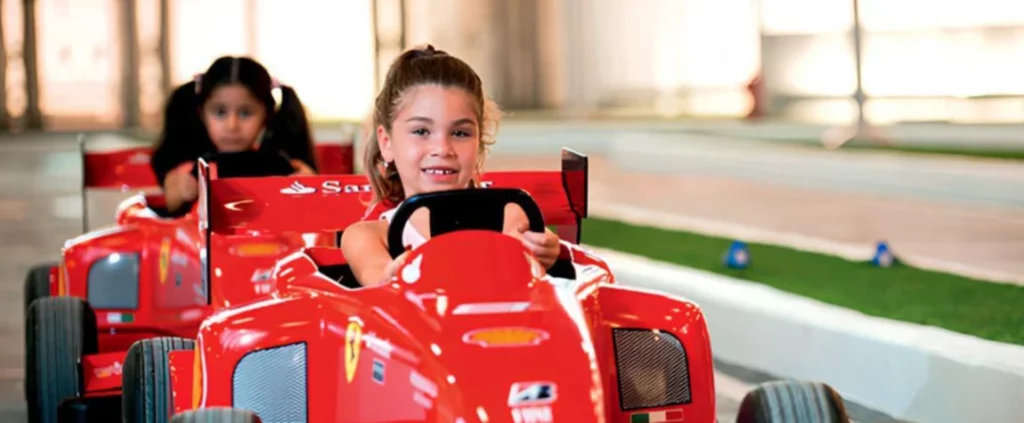 Try RC Challenge for a change of pace. In this game, you race remote-controlled Ferrari vehicles across a scaled-down circuit. It's an interesting and different experience that's great for both adults and children.
10. Italy through the Lens of Bell'Italia
Bell'Italia is a relaxing ride that transports you through an exquisitely designed miniature version of Italy, perfect for those who need a respite from the adrenaline thrill. Famous Italian sites will pass in front of you, offering a serene and gorgeous contrast to the fast-paced thrills of other attractions.
Conclusion
Dreams of speed and adventure can come true at Ferrari World Abu Dhabi. This Yas Island theme park never fails to provide an amazing experience with the most thrilling rides and attractions between its recognizable red roofs. There's something for everyone in this variety of high-speed roller coasters, racing models, and active rides, whether you're a racing aficionado or looking for a fun-filled day with the family. Now that you've experienced the thrill of the top ten rides, it's time to head to Ferrari World Abu Dhabi with your Ferrari World Ticket in hand and get ready to make lifelong memories.