Top 7 Super Things to Do in the UAE for the Weekend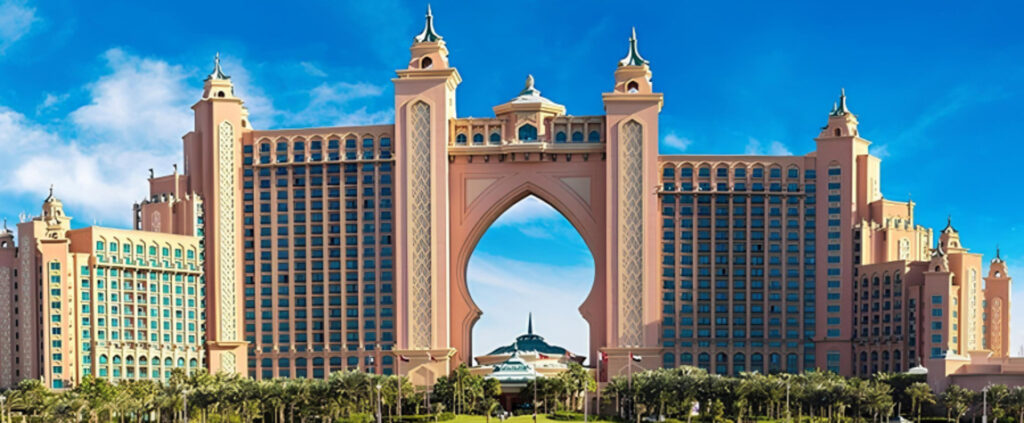 The UAE combines modern luxury with ancient traditions in richness, innovation, and cultural variety. This small yet attractive Middle Eastern nation has quickly become a tourist and commercial magnet. The UAE provides a variety of weekend getaways with its famous skylines, beautiful resorts, and endless entertainment. The UAE provides something for everyone, whether you're an adventurer, history buff, or relaxer. This guide covers the best seven UAE events for a memorable weekend.
Top 7 Super Things to Do in the UAE for the Weekend
1. Burj Khalifa with Dubai Skyline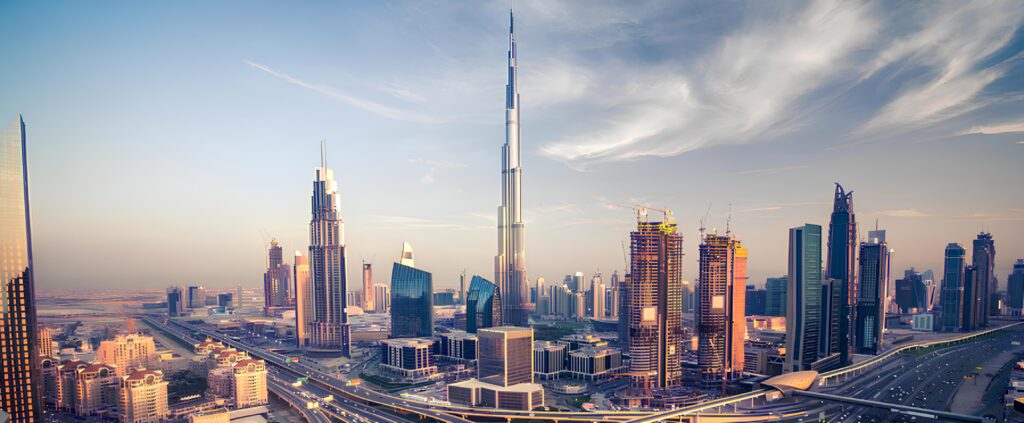 The world's highest tower, Burj Khalifa, is a must-see in the UAE. The lift to the observation decks offers a panoramic view of Dubai's ever-changing skyline, which appears to extend forever. The architectural marvel's 360-degree views of the city's inventive architecture and urban expansion are unmatched. The metropolis becomes a kaleidoscope of glittering lights as the sun sets, making it a romantic or family-friendly evening destination.
2. Cultural Extravaganza: Sheikh Zayed Grand Mosque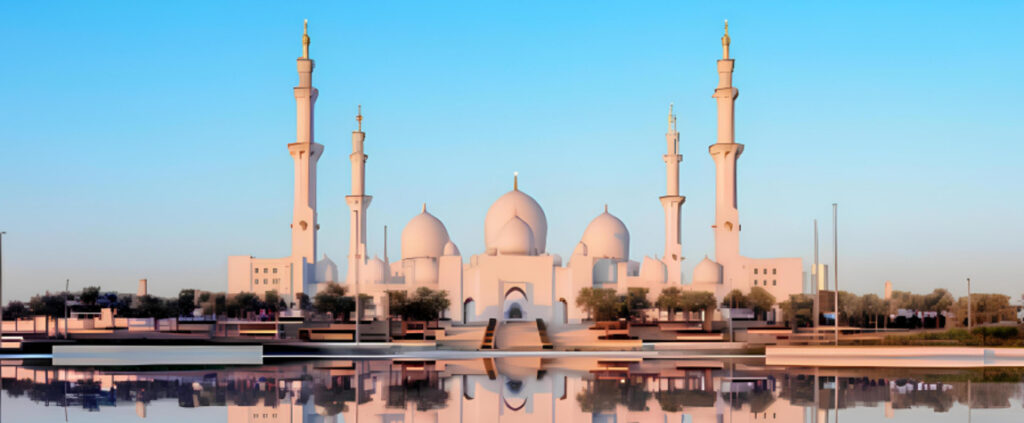 Visit the Sheikh Zayed Grand Mosque to experience UAE culture. This architectural marvel represents Islamic art, tolerance, and acceptance. Visitors marvel at its marble courtyards, beautiful mosaics, and lavish chandeliers. The mosque's significance, elaborate architecture, and traditions are explained during guided tours. Dress modestly and politely when visiting this spiritual refuge.
3. Arabian Dunes Desert Safari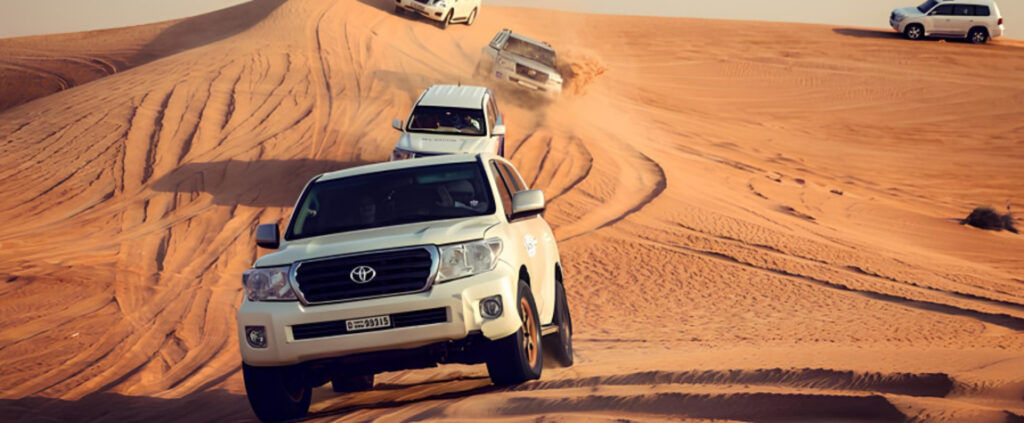 Enjoy an adrenaline rush on a desert safari through the magnificent Arabian dunes. This adventure lets you explore the desert's magnificence while dune-bashing in 4x4s and sandboarding down steep hills. The desert transforms from bright colours to a star-studded night sky as the day progresses. Enjoy a Bedouin-style meal beneath the stars with genuine food and captivating cultural performances.
4. Abu Dhabi's Yas Island Retreat
Yas Island in Abu Dhabi is a luxurious and peaceful retreat. You can race cars at Yas Marina Circuit and ride record-breaking thrills at Ferrari World in this entertainment heaven. Relax on Yas Beach or shop at Yas Mall. Relax at one of the island's luxurious resorts with world-class spas and delicious restaurants.
5. Dubai Aquarium and Underwater Zoo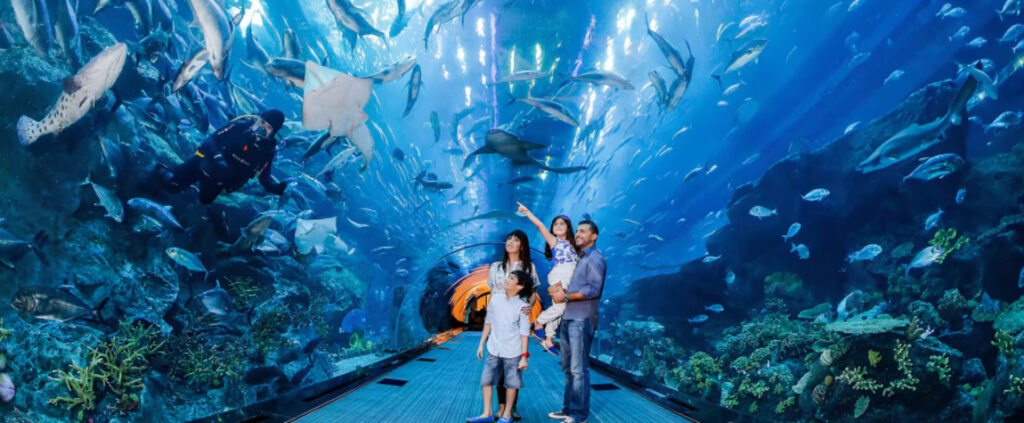 The Dubai Aquarium and Underwater Zoo at the Dubai Mall offer a fascinating underwater world. This amazing attraction has 140 aquatic species, including sharks, rays, and colourful fish. As these oceanic wonders fly overhead, walk inside the spectacular tunnel surrounded by millions of litres of water. The underwater zoo's interactive exhibits teach visitors about marine conservation and aquatic ecosystems.
6. Old World Charm: Al Fahidi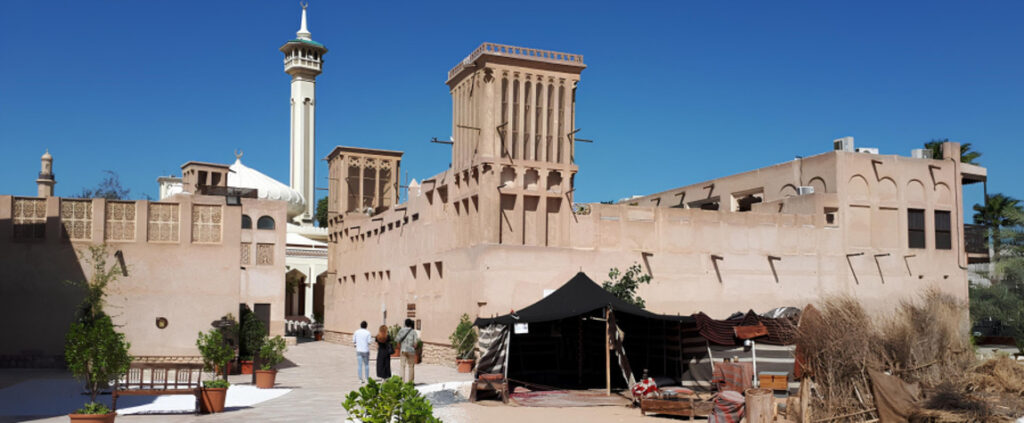 Visit the lovely Al Fahidi Historic Neighbourhood (Al Bastakiya) to go back in time. This area shows Dubai's modest roots amid its contemporary towers. Wind through small roads dotted with wind-tower architecture to see how traditional Emirati construction methods cool buildings in the heat. The neighbourhood has galleries, museums, and cultural centres that showcase UAE history, art, and heritage.
7. Shopping Luxury: Retail Therapy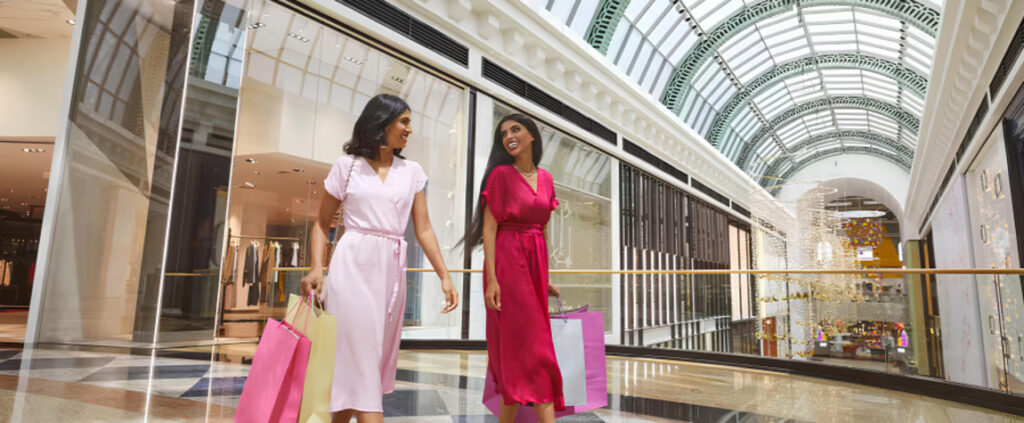 For fashionistas, the UAE provides an unmatched shopping experience. Visit the Dubai Mall and the Mall of the Emirates for shopping therapy. These malls provide indoor ski slopes, aquariums, and gourmet restaurants, as well as high-end fashion labels and accessories.
conclusion:
UAE experiences make for a memorable weekend vacation. From the Burj Khalifa to Yas Island's luxury resorts, the nation has something for everyone. Dubai's renowned monuments like the Burj Khalifa and Dubai Aquarium and Abu Dhabi's rich cultural history on an Abu Dhabi city tour will captivate you with their seamless blend of tradition and modernity.
The desert safari thrills as you cross the Arabian sands, while the Al Fahidi Historic Neighbourhood takes you back to the UAE's beginnings. The UAE's enormous malls provide more than retail therapy—they're entertainment experiences.
Every place in the UAE offers a memorable experience. As you marvel at the Sheikh Zayed Grand Mosque or Ferrari World on Yas Island, you'll see that the UAE has mastered delivering unrivalled leisure and exploration possibilities for all travellers. The UAE's top 7 weekend super things provide an unforgettable retreat for adventure, leisure, culture, or indulgence. Pack your bags, travel, and let the UAE's wonders captivate you, leaving you with stories and memories.