Top 6 easy family hiking destinations in Nepal
A trip to Nepal with a vacation package from Dubai promises to be filled with amazing family adventures and breathtaking natural beauty. While Nepal is well known for its difficult moves over the Himalayas, it also has several accessible, family-friendly hiking locations. These culturally and environmentally rich activities offer the ideal setting for an unforgettable family holiday. We'll walk you through the top family-friendly hiking spots in Nepal.
Every member of the family can enjoy the stunning scenery of Nepal due to these well chosen locations that offer amazing landscapes without the need for difficult treks. Therefore, carefully selected list of family-friendly hiking spots will make your Nepal holiday package an unforgettable and enriching experience. Let's explore these places that combine culture, adventure, and natural wonders.
Here are the Top 6 easy family hiking destinations in Nepal
1. Sarangkot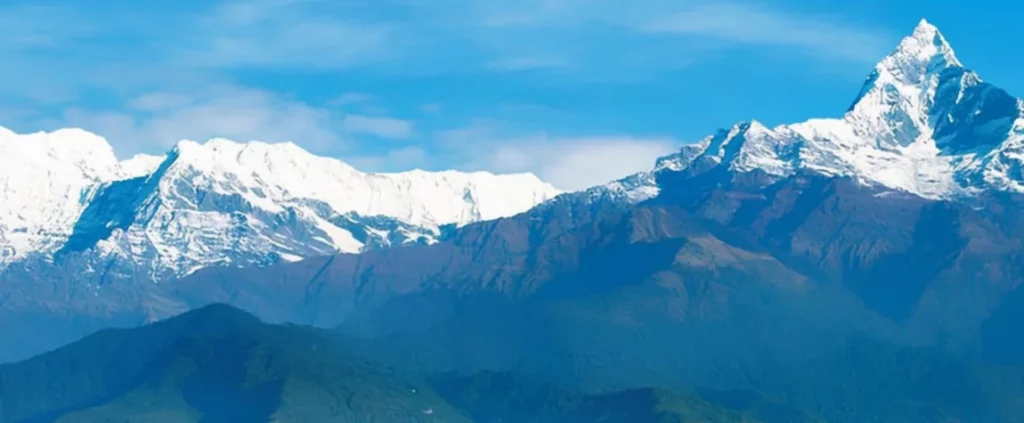 Sarangkot is a small beautiful town near pokhara, and it can be reached on family's nepal holiday package in dubai easily. This hike could be easy suited for everyone. This is the stunning sunrises views of the Annapurna and Machapuchare mountains range. You will see the mountains turn gold as the sun rises, a perfect gift for your family.
2. Phulchoki Hill
Phulchoki hill is close enough to the busy city of Kathmandu so that families flying in from Dubai coming to Nepal do not have much difficulty finding it. This hike is a haven for nature lovers. The path winds through thickly grown shrubs of Rhododendrons and oak trees offering peace away from the city's busy activities. From here one can have a good look at the Kathmandu valley and make a good introduction to Nepal's beautiful nature.
3. Bandipur
Bandipur is a charming little hill-town just a couple hours drive west of Kathmandu – offering an equally natural and cultural experience. With its traditional buildings and friendly people, the town gives insights into Nepal's rich culture and variety. One can walk around the town for leisure activities that make the visit friendly to children. It also has trails across the nearby hills which make it a wonderful family getaway.
4. Rupa Lake and Begnas Lake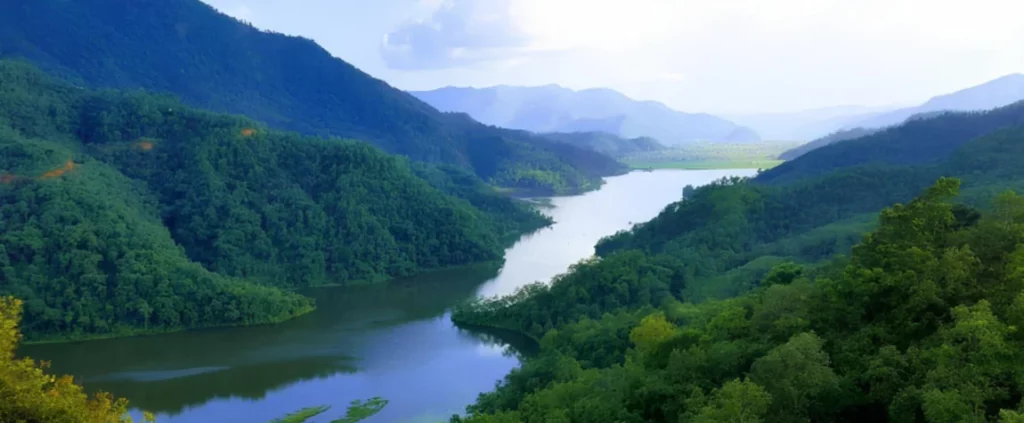 Rupa lake and Begnas lake near pokhara provide peaceful and safe trekking. The hills surrounding these lakes also make it a perfect spot for people to walk along the shores leisurely. These lakes provides families with a chance to hold picnic, boat, or even sit down relaxing at the scenic scenery which makes a good part of a tour to Nepal on holidays from Dubai.
5. Gosaikunda Lake
Though a little more daring, Gosaikunda Lake is still suitable for families with older kids. The walk passes through forests of pine and flower, providing breathtaking views of the surrounding landscape. Reaching Gosaikunda, a revered alpine lake encircled by snow-capped peaks, is the highlight. It combines excitement and scenic beauty, making it something your family won't soon forget.
6. Chitwan National Park:
This is the ideal location for families who want to combine hiking with close experiences with wildlife. It provides narrative jungle walks and animal safaris and is conveniently located between Kathmandu and Pokhara. Numerous bird species, tigers, elephants, and rhinoceros can all be seen in their natural habitat. Entire family can enjoy this unique and instructive event.
Conclusion
Families organising a Nepal holiday packages from Dubai will discover Nepal to be a perfect location because of its breathtaking scenery and diverse cultural experiences. Travellers of all ages can enjoy an ideal combination of natural beauty, cultural immersion, and accessibility at the best 6 simple family walking spots.
Nepal offers everything for the whole family, from the breathtaking views of Sarangkot to the serene lakes of Rupa and Begnas and the thrilling wildlife experiences in Chitwan National Park. For a more immersive experience, think about hiring local guides and make sure you pack logically, remain hydrated, and respect the environment and customs of the area. A wonderful family holiday in the Himalayas is ensured by Nepal's varied scenery and family-friendly trekking locations, leaving lasting recollections for everyone.