The Top Most Popular Places to Visit in Canada
Are you prepared to travel to one of the most breath-taking and diverse places on earth for an unforgettable journey? Canada offers a remarkable travel experience with its breath-taking natural scenery, energetic cities, and rich cultural heritage. Also, if you're a tourist from Dubai, you can easily fulfil your Canadian travel dreams with Canada holiday packages from Dubai. With the help of these enticing packages, we'll take you on a virtual tour of some of Canada's most popular travel sites in this blog making sure your vacation is absolutely unforgettable. Whatever your interests hiking, food, history, or just being an adventurer at heart Canada offers something unique to explore. So let's explore Canada's magic and learn more.
Here are The Top Most Popular Places to Visit in Canada
1. Banff National Park, Alberta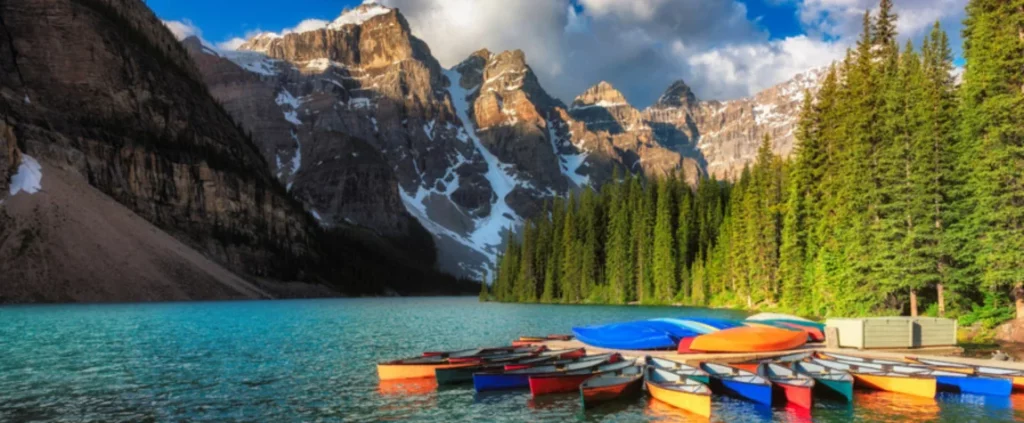 With a mention of Canada you always think about unspoiled nature and breath taking scenery and Banff National Park is a true reflection of this. It is a refuge situated in the Canadian Rockies. Through holiday packages from Dubai to Canada, you can see the blue ice-covered water of lake Louise, trek up thick woods, and interact with animals such as bears and elks. Finally, do not ignore lovely Banff and have a rest at its source of water.
2. Toronto, Ontario
Toronto the capital city of Canada is a lively metropolitan area that offers different cultures with various attractions. Enjoy your time in Toronto with a holiday package from Dubai visiting the famous CN Tower, having relaxing walks along the beautiful Waterfront and exploring Royal Ontario museum. Different cuisine in the diverse neighbourhoods make this place a culinary haven.
3. Vancouver, British Columbia
It is a beautiful town that encircles Vancouver which has the nickname "city of glass". Canada holiday package from Dubai will guide you through Stanley Park, cycling along Seawall, as well as views the amazing city skyline. Make sure not to leave out a stopover at Granville island that offers delicacies and art galleries.
4. Quebec City, Quebec
Quebec City is a piece of Europe into North America. They have made its charming and historic streets a world heritage site of UNESCO. Canadian holiday packages include visits to Château Frontenac, walks over the fort's strongholds with tasting of real French dishes. Explore the city's unique heritage and culture.
5. Niagara Falls, Ontario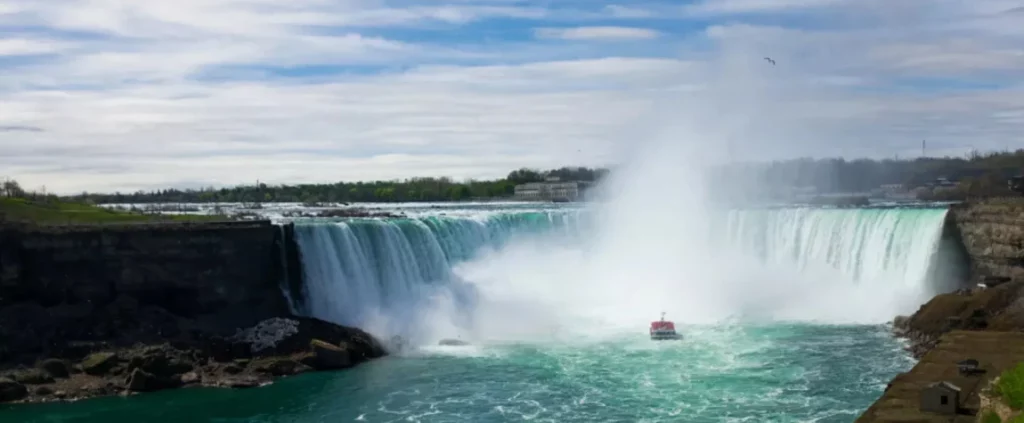 A visit to the famous Niagara Falls is a must on every trip to Canada. You may stand close to the falls and take in the breath-taking force of nature when you book a Canada vacation package from Dubai. To go up close and feel the mist on your face, take a boat excursion. For more exploring, the neighbouring area provides quaint towns and wineries.
6. Montreal, Quebec
Quebec's Montreal is a city known for its cuisine, festivals, and culture. Travel packages to Canada from Dubai allow you to see the Montreal Museum of Fine Arts, sample the city's renowned poutine and bagels, and tour Old Montreal. The city is a must-visit location because of its fascinating history and active arts scene.
Conclusion
Canada is a remarkable destination with breath-taking natural scenery, energetic cities, and a rich cultural legacy. Travel packages from Dubai make it even more accessible. Canada has something to offer every type of traveller, from the majestic splendour of Banff National Park to the busy streets of Toronto, the coastal charm of Vancouver, the historical significance of Quebec City, the breath-taking Niagara Falls, and the vibrant culture of Montreal. Don't miss up the opportunity to experience this amazing nation, whether your goals are adventure, relaxation, delicious food, or cultural discovery. Plan your journey to Canada now to create priceless experiences in the Great White North.