The top 9 magnificent things to do in Abu Dhabi
Abu Dhabi is the Pearl of the UAE. This enchanting city draws visitors in by offering a unique mix of ancient and contemporary experiences, creating memories creating memories that would last forever in one's heart. An Abu Dhabi city tour where luxury meets history, where stunning buildings are located among pristine landscapes, and where one is immersed in the culture and tradition of a dynamic community Abu Dhabi guarantees to reveal the mystery Therefore, sit back and relax to discover the top nine fantastic things to do in this extraordinary city. Abu Dhabi awaits you with open arms to unveil its secrets. Here are the top 9 magnificent things to do in this magical city.
1. Sheikh Zayed Grand Mosque: A Vision in White
The Sheikh Zayed Grand Mosque is an impressive piece of architecture that signifies the importance of religion and culture in Abu Dhabi. The mosque stands as one of the biggest globally and boasts an alluring white-marbled exterior studded with elaborate calligraphy, floral designs and other exquisite features. This huge prayer hall has a capacity of more than forty thousand worshippers. The visitors may roam around the mosque, relaxing against its peaceful walls, and discover what makes it such a special site. The mosques are lit up at nights offering a beautiful view as if one would be praying during the evening.
2. Yas Island: Entertainment Incredible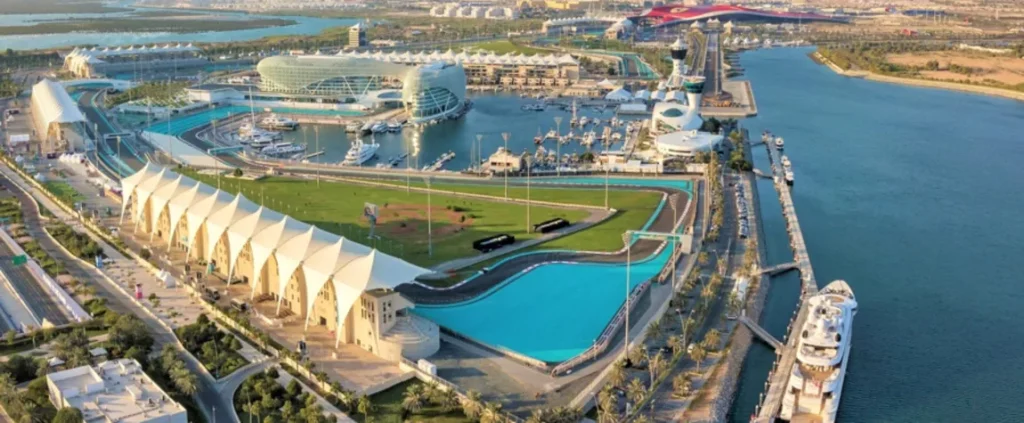 • Adventurers and fun-seekers should visit Yas Island because its slogan is "Where adventure takes on a whole new meaning". It's home to several iconic attractions • Ferrari World: Heaven-on-earth for motor car fanatics. The park boasts of breathtaking rollercoasters and racing simulators all in a Ferrari theme. • Yas Waterworld: An ideal place great for families on a day out with more than 40 water rides and slides! • Yas Marina Circuit: This circuit is the home of the Abu Dhabi Grand Prix and provides experiences such as driving a formula one car, along with track tours among others.
3. Louvre Abu Dhabi: Art and Culture Unite
The Louvre Abu Dhabi – a monument which embodies true fusion of Art & Architecture. This is a museum that exhibits international art of different ages and cultural origin. Designed by the renowned architect Jean Nouvel, the building bears numerous hallmarks of its creator especially in its unique dome which is very geometrical. The Museum offers its visitors a variety of galleries, exhibits and educational programmes, allowing them to look at works of art and cultures representing diverse locations and epochs. It brings together art and history resulting into an engaging encounter at the Louvre Abu Dhabi.
4. Emirates Palace: A Taste of Royalty
The pinnacle of opulence is the Emirates Palace. Even when you are not staying there, you can still sense its beauty. The palace's architecture is fascinating and recalls that of Arabia. The private beach, rich gardens, and high tea services of the hotel are at visitors' disposal. Well, it's a chance to live large for just one day.
5. Corniche: The Serene Seaside Stroll
The Corniche is an attractive seaside walkway extending along the city's coastline. This is an ideal refuge away from bustling urban life. The enchanting sight of the warm turquoise waters of the Arabian Gulf is complemented by its lush greenery accompanied by a walkway. They can walk, have a picnic or just enjoy the scene of beauty. At night, when the city's skyline is illuminated, the Corniche looks particularly charming.
6. Desert Safari: An Adventure in the Sands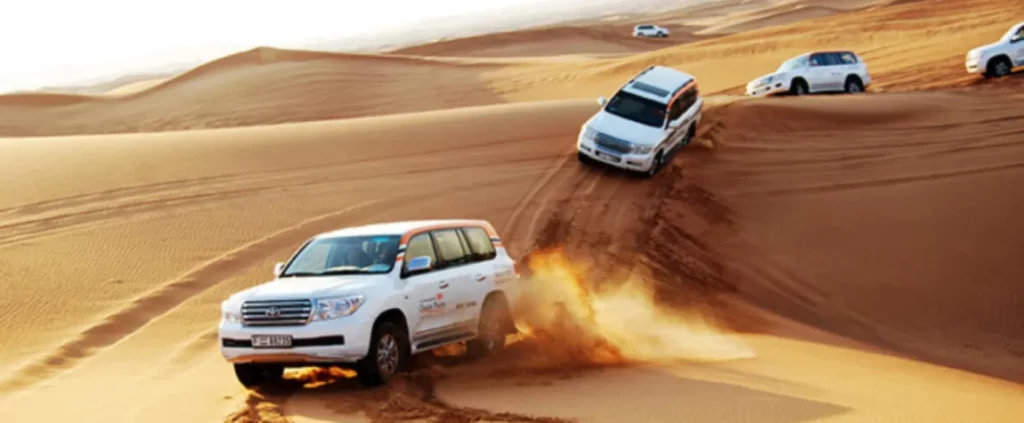 The Arabian Desert near Abu Dhabi can be explored in an adventurous manner through desert safaris. This kind of a tour often entails things like dune bashing, sand- boarding, camel riding, and even an up-close meeting with a falcon. The climax of the safari usually involves seeing a spellbinding sunset in the desert that remains indelible in one's memory.
7. Qasr Al Watan: A Glimpse into Royalty
The Presidential Palace, popularly referred to as Qasr Al Watan. It is amazing how this was at first an administration building but now open to the public. It has splendid interiors, adorned with intricate designings and Islamic art that the visitor can explore. Another interesting feature of the palace is the grand library with an impressive number of books.
8. Saadiyat Island: The Cultural Heartbeat
• Saadiyat Island is a cultural hub that's home to several important cultural institutions: • Manarat Al Saadiyat: The centre organises exhibitions, workshops, and events, which highlight the cultural perspective of the UAE. • Saadiyat Cultural District: The district will be home to numerous landmark museums such as the Guggenheim Abu Dhabi and the Zayed National Museum. Upon completion, it will become a tourist hub in the township.
9. Yas Marina: Waterfront Bliss
Yas Marina offers an ideal ambiance for relaxation and captivating photo shoots right on the beautiful waterfront, with panoramic vistas overlooking the Marina and the Circuit. Enjoy a meal in some of the good restaurants that provide different kinds of cuisines and just rest around the water. It is the perfect ending point for your day, as its lively feel and stunning location are amazing.
Finally, exploring the city of Abu Dhabi is a multi-dimensional adventure which encompasses traditionalism, culture, and modernity. Doing these nine fantastic things in Abu Dhabi will give you an immeasurable appreciation of the city; its remarkable past, unparalleled entertainment, and striking natural attributes. Abu Dhabi offers every traveller cultural enrichment, adventure and relaxation no matter what their objective for visiting is. Discover this fascinating city and make unforgettable memories during your journey there!