The top 7 unexpected things to do in Albania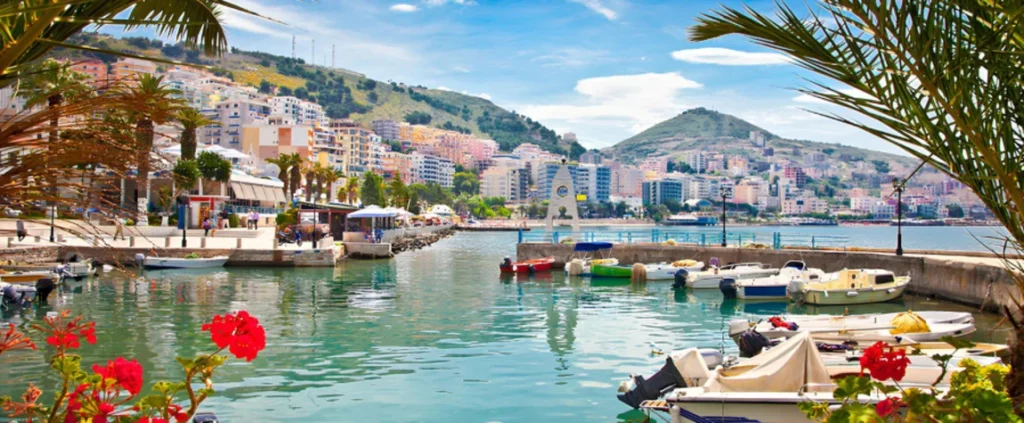 Albania is packed with hidden treasures, from rocky peaks to crystal blue waters surrounded with stunning beaches and old monuments hidden among the greenery of the countryside. While slowly emerging on the tourist map, it remains one of Europe's most unexpected places. The country's various scenery, friendly people, wonderful food, and rich history make it well worth a visit. Discover the top things to do in Albania during your visit.
The top 7 unexpected things to do in AlbaniaHowever, in addition to the usual tourist attractions, Albania may also surprise you with numerous special things that can be done there and remain in memory for a long time. It has something for everyone who is keen on adventure, history or culture.
Some if the top 7 unexpected things to do in Albania
Experience the Lively Café Culture:
Coffee, which deeply roots in the culture of Albanians, is also another key reason for their love of gathering with others. Café culture is extremely active in both of these cities, with Tirana and Durrës having a strong 'way of life' character.
Take your time over a cafe for some stunning espresso or enjoy a great glass of raki- the national Albania brandy. People in a place welcome a conversation from their own kind; therefore, it is a great way of enjoying the locals' lifestyle.
Accompany your drink with "Byrek" a savory pastry or "Baklava", sweet treat.
Explore the Ruins of Butrint:
Butrint is a historical richness dating back in time with ancient Greek, Roman, Byzantine and Venetian traces. There is still in good conditions like a Roman theather, Baths and a Byzantium Basillica.
You will also discover the history and importance of this site by taking a guided tour. Do not overlook the Venetian Castle, offering a 360 ° view!
Visit the Pyramids of Tirana:
Today, this pyramid is a symbol of democracy and has become an unconventional place of culture. It is at its peak it hosts art exhibitions, events and has a café.
The adventure towards climbing to the top is just the first part but with the panoramic views of Tirana from the summit one must see. Pyramid's history, juxtaposing its brutalist architecture with modernity and its current utilisation serves as an icon of Albania's transformation.
Attend a Bektashi Teqe Ceremony:
The Bektashi order, an ancient and tolerant lineage of Sufi Islam, has long had its center in Albania. Teqes are their sacred places where they assemble in faith.
Going to a Bektashi ceremony provides an chance to appreciate their religious beliefs and practices closely. In this place, you will feel comfortable and peaceful, and might get the chance to have some thought-provoking talks with its inhabitants.
Explore the Accursed Mountains:
The Accursed Mountains Unspoilt and Remote Region in Albania for Hiking Fans and Nature Lovers. Such region is incorporated in the wider Dinaric Alps that include difficult mountaineering and scenery taking breath away.
While hiking, you will come across shepherds and their flocks who are very hospitable. And they could also ask you into their home and offer you traditional Albanian mountain tea, or a glass of raki.
Mountains' climate may vary quick and be ready for different weather changes! For safety purposes, it's good to engage a local guide who can also steer you through these tracks correctly.
Visit Gjirokaster's "Stone City":
The city of stone, Gjirokastër, is an exquisite example of Ottoman architecture and has some of the finest preserved stone buildings. It's a UNESCO World heritage site; you could imagine that you are transported back in time.
The castle of Gjirokaster sits atop a hill giving commanding of the town and surrounding area. Exploring it is an interesting trip that provides enlightenment about Albanian history and culture.
Make it complete by enjoying some local dishes especially "tavke Kosi" in a traditional restaurant.
Discover the Blue Eye Spring:
The Blue Eye Spring, or as it is aptly called- Syri i Kalter, is alluring on its own due to the nature if its manifestation. This gives it an open appearance, as one can almost see to the bottom of it, thus it is truly a diving and swimming paradise.
The fish and specialized plants would live in submerged caves and tunnels beneath the surface of water. This is a great place to see Albania's underwater beauty and make some dives.
This magical environment of lush green with sparkling blue in the bright green season around is best suitable place for nature photography.
Plan your Albania Holiday packages from Dubai and discover a world of unexpected adventures in the Balkans. Explore the dangerous Accursed Mountains, where you can hike through magnificent scenery and connect with friendly shepherds. Visit Gjirokastr, which is frequently referred to as the "Stone City," for its well-preserved Turkish-influenced architecture and unique enhancement, and don't forget to sample traditional Albanian delicacies.
Discover the bright blue waters of the Blue Eye Spring (Syri i Kalter) by diving into its crystal-clear waters. In Tirana, experience the mystical Bektashi Teqe rites as well as Albania's vibrant café culture. Explore the rich history of Butrint, a UNESCO World Heritage Site stretching back to Greek and Roman periods. Albania's hidden treasures awaiting you to explore, delivering amazing experiences and genuine kindness.