The top 7 best places to visit in New Zealand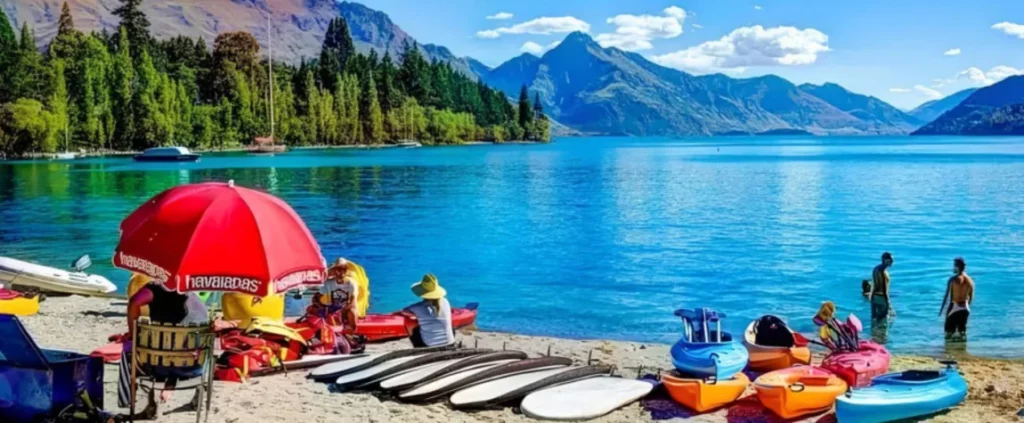 A place of amazing beauty and varied landscapes, New Zealand invites visitors to set out on an unforgettable journey. New Zealand offers something for everyone, whether you're looking for a thrill of outdoor activities, peace and quiet of breath-taking natural landscape, or the richness of cultural diversity. Even more thrilling is that special New Zealand vacation packages from Dubai now enable you to turn your ideal trip into a reality. We'll cover the top 7 destinations in New Zealand in this blog post. While simultaneously highlighting how convenient and affordable these custom vacation packages from Dubai are. So let's start an easy and deep excursion of some of New Zealand's most captivating locations.
The top 7 best places to visit in New Zealand are as follows
1) Auckland: The City of Sails
New Zealand's largest city is Auckland that has a beautiful harbor and world-famous Sky Tower.
Holiday packages from Dubai make it easy for you to fly to Auckland where you will get an organized stay in the town of the city's.
However, don't overlook the city with different neighborhoods, dining on the best restaurants in the word, and visit Auckland Museum which you can use to learn more about New Zealand.
2) Rotorua: The Geothermal Wonder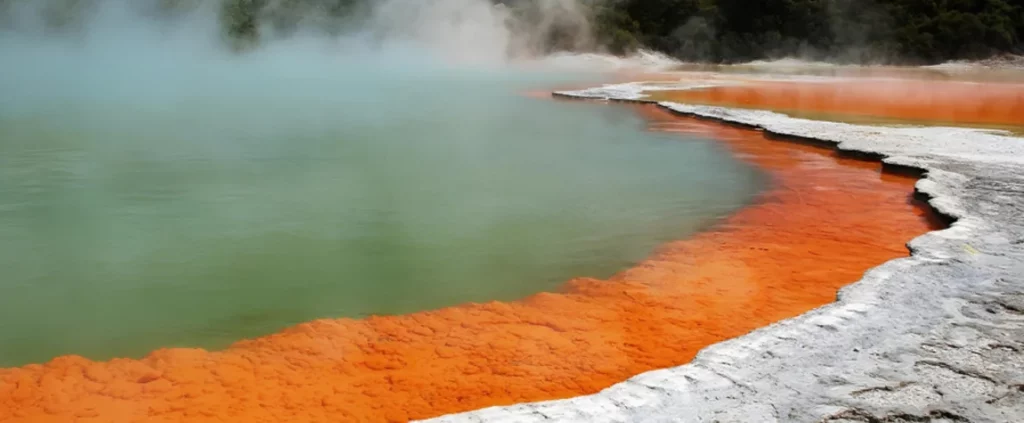 Hot Springs, geysers, and mud pools are all characteristic of Rotorua's geothermal activity.
Dubai's trip offers for New Zealand normally comprise visits to thermal areas in Rotorua and Māori cultural encounters.
Spa and wellness at thermal springs or walk through Whakarewarewa Forest or experience Mangopohu Māori community's unique culture.
3) Queenstown: The Adventure Capital
The adventurous hub of New Zealand with Queenstown surrounded by spectacular alpine landscape.
Bungee jumping, jet boating, and skydiving are examples of the exciting activities that could be included in the vacation package that you purchase.
Alternatively, you could go for a walk through nearby Central Otago before engaging into some wine tasting, and then move to the national park of Fiordland.
4) Wellington: The Coolest Little Capital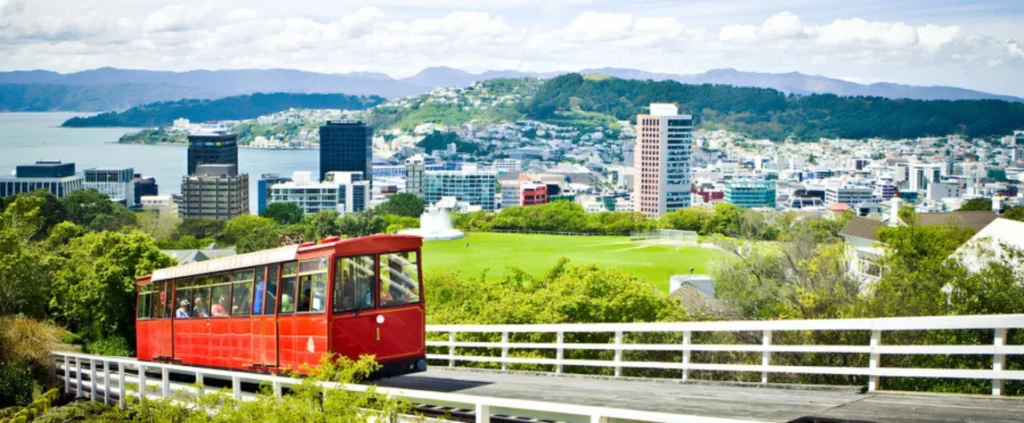 The capital city of New Zealand, Wellington has been famous for art, culture, as well as food.
Among others, New Zealand holiday packages from Dubai may also feature trips to Te Papa Museum where one learns of Maori way, traditional New Zealand lifestyle as well as current affairs.
The city also offers experiences in Cuba street and an active art environment, forming an integral part of an enjoyable Wellington trip.
5) Christchurch: The Garden City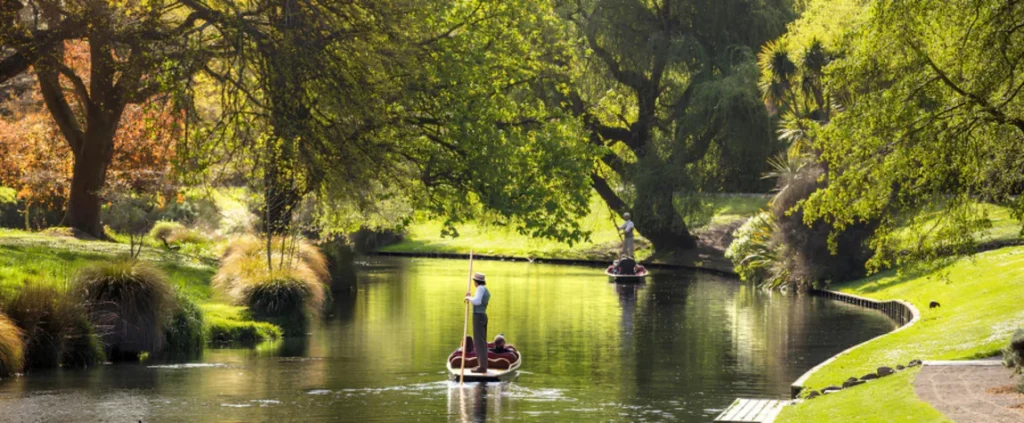 There is a popular saying that Christchurch is a resilient city and its gardens are very beautiful.
There could be trip to the Christchurch Botanic Gardens, a punt ride on the Avon River and even a tour of the breath taking Akaroa Harbor that would complete holiday packages here.
See how the city has recovered from the earthquakes that struck in 2010 and 2011 and take in the artistic expression seen in the lively Re:START Mall.
6) Fiordland National Park: Milford Sound and Doubtful Sound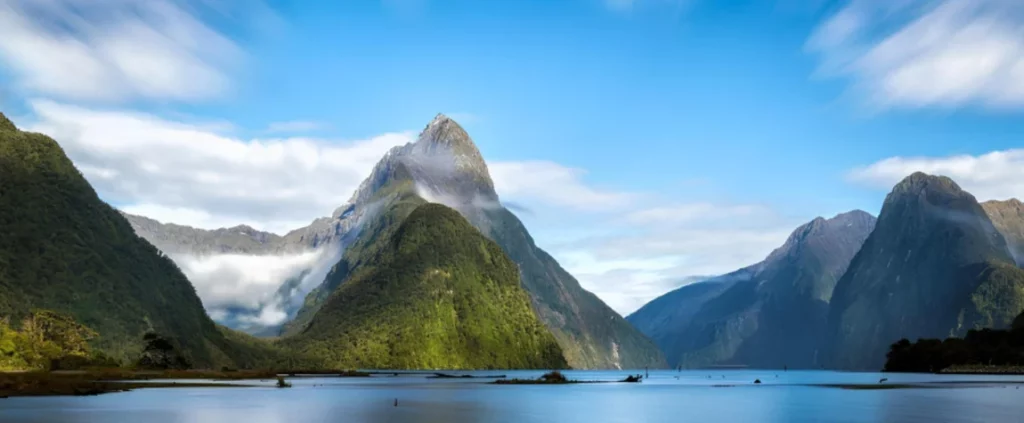 Majestic fjords and rainforests may be found at Fiordland National Park, a UNESCO World Heritage site.
Vacation packages to New Zealand from Dubai frequently include a picturesque cruise in Doubtful Sound or Milford Sound, offering a close-up look at sheer cliffs, waterfalls, and animals.
It's the highlight of any schedule visiting New Zealand and a haven for nature lovers.
7) Bay of Islands: An Eden in the Subtropics
The North Island's Bay of Islands is well-known for its breath-taking shoreline and subtropical climate.
You might be able to partake in water sports like kayaking, fishing, and sailing as part of your New Zealand vacation package.
The Treaty of Waitangi, which established New Zealand, was signed at the famous Waitangi Treaty Grounds.
Conclusion: 
As we look at the top 7 destinations to visit in this magical nation, we invite you to take in the charm of New Zealand, a place of breath-taking beauty and varied experiences. New Zealand provides a variety of amazing travel locations, ranging from the bustling city of Auckland to the geological marvels of Rotorua, the thrilling Queenstown, the multicultural Wellington, and the restored beauty of Christchurch. Your trip becomes an easy and engaging experience when you take advantage of the value and convenience of special New Zealand holiday packages from Dubai. These packages include lodging, transportation, and guided excursions, making your journey affordable and memorable.