The top 5 best outdoor markets in Abu Dhabi
Located inside in the warm embrace of the United Arab Emirates, Abu Dhabi is an attraction to the perfect blend of history and contemporary design. There's no better way to completely lose yourself in the cultural diversity of this dynamic city than to explore its outdoor markets as you set off on an exciting adventure across it. Come along on an enchanted tour of Abu Dhabi's top outdoor markets, where the vibrations of busy trade, the smells of far-off spices, and the vibrant colours of real treasures awaiting discovery bring the city's soul to alive. Let's explore the centre of Abu Dhabi's markets, where every corner offers an insight into the local way of life and every street tells a story.
Some of The top 5 best outdoor markets in Abu Dhabi are as follows:
1. Madinat Zayed Shopping Centre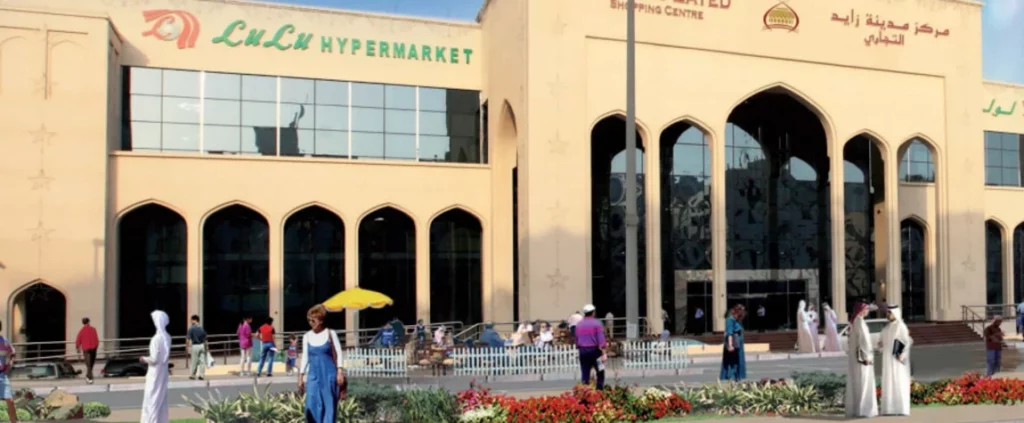 The Madinat zayed Shopping Centre at the centre of Abu Dhabi is always beaming with traders and tradesmen, combining ancient and contemporary. It is a perfect place for tourists who want to buy genuine souvenirs made with traditional Emirati techniques such as carpets, textile or craftwork. Visitors to an Abu Dhabi city tour may find themselves traversing through the maze-like back roads and unearthing peculiar gems in the midst of a jovial environment.
2. Souk Qaryat Al Beri
To visit an expensive mall then one must head for Souk Qaryat Al Berri. This market is set alongside the beautiful Maqtaa Canal and mixes the old and new in its products. Souk is home to the most expensive boutique fashion, jewelry, handicrafts … The additional beautiful background only enhances this as one of the top places to visit in Abu Dhabi.
3. Al Mina Fruit and Vegetable Souk
A trip to Al Mina Fruit & Vegetable Souk will be a delight for anyone who wants to get the taste of the place. The crowded market brings all senses to life through colorful display of fresh fruits, spices, various local specialties and so on. Visiting this market is an adventure trip that will take you around Abu Dhabi with its residents.
4. Al Ain Camel Market
To have distinctive and original encounter, visit Al Ain camel market that is near Abu Dhabi. The market offers an interesting view into the life of the Bedouins and their strong connection with camels. During city tours in Abu Dhabi, visitors can watch camel auctions, gain insight into camel races, as well as get an opportunity of coming close to them.
5. Fish Market at Mina Zayed
If you love seafood, the Fish Market at Mina Zayed is heaven. Here, in this bustling market, local fisherman showcase their daily haul. Guests can select their preferred seafood and have it prepared in-person, ranging from prawns and crabs to an assortment of fresh fish. This market is a highlight of any tour of Abu Dhabi because of its genuine marine atmosphere and delicious seafood.
Conclusion
As we explore the diverse cultural environment of Abu Dhabi, our city tour takes you on an exciting tour of the top outdoor markets. Every marketplace tells a different story of history and authenticity, from the elaborate charm of Souk Qaryat Al Beri to the luxury crafts of Madinat Zayed and the fragrant delights of Al Mina Fruit and Vegetable Souk. The Al Ain Camel Market and the Fish Market at Mina Zayed provide an overview into Bedouin customs and the wealth of the sea outside of the boundaries of the city. These marketplaces leave an enduring impression on your senses as more than just places to shop; they open doors to a world where tradition, diversity, and discovery meet. Our journey of Abu Dhabi comes to an end, but the memories of these energetic marketplaces stay within us.