The top 10 fun things to do in Singapore at night
Singapore is a city that never sleeps and comes alive at night with an endless array of lights and activities. The night has a wealth of activities waiting to be discovered, whether you're a resident or coming on a Singapore  visa from Dubai. Singapore provides an extensive range of nighttime activities, from taking breathtaking aerial photos of the city to enjoying delectable street food. We'll list the top enjoyable things to do in Singapore at night in our guide. Prepare yourself to take a trip through the colourful and thrilling nights of the Golden City.
Here are The top 10 fun things to do in Singapore at night
1. Marina Bay Sands SkyPark
Do not miss to visit SkyPark at Marina Bay Sands for superb vistas of the city. This is not only meant for photographers but anyone, anybody who would like to take a deep breath and get amazed by this panaroramic sight.
The SkyPark is where you pay to go, and it includes entrance to the famous Infinity Pool. Ensure you make a reservation since its a highly rated destination.
2. Gardens by the Bay
The Supertree Grove become even more fabulous in the Garden Rhapsody light and music show that goes on in the evening for two times every night.
The show is free. But do arrive slightly earlier in order to find better positions from which to enjoy the lights and music.
3. Sentosa Island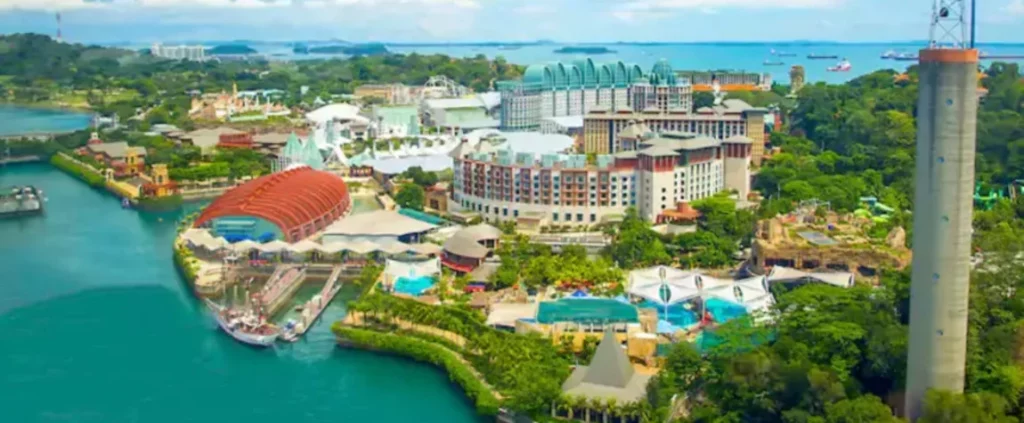 Sentosa Island by itself has many other attractions such as the Universal Studios, S.E.A. Aquarium, Adventure Cove Waterpark among others.
Visit these attractions during the day and then have a taste of Sentosa's nightlife at places such as Tangeong beach club and Ola beach club.
4. Singapore River Cruise
Singapore River Cruise is not only about beautiful city lights. In addition, will see historic buildings and get some amazing stories of the city's past as you pass famous areas.8
It lasts deep into the night, thus is an ideal way of spending the evening for those with historical interests.
5. Chinatown
Lively nights of chinatown street market on Smith Streeet and Chinatown Street Market.
Visit local street eateries or traditional restaurants such as Hainanese chicken rice, char kway teow, and bak kut teh.
6. Clarke Quay
It has several restaurants, and there are so many places for entertainment in Clarke Quay.
Listen to bands performing in real time, shuffle to the new music, and taste myriad foods from various places around the globe.
7. Hawker Facilities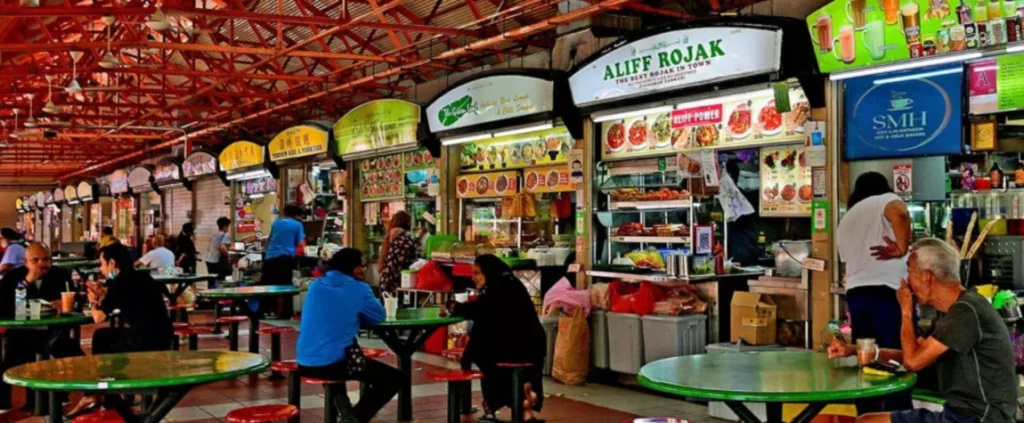 Late into the night, hawker centres such as Maxwell Food Centre, Lau Pa Sat, and Newton Food Centre are open.
Don't pass up the opportunity to sample foods like satay, laksa, and chilli crab while taking in the lively ambiance.
8. Nocturnal safari
Witnessing nocturnal animals in their natural environment is an amazing experience offered by the Singapore Night Safari.
Think about going on a guided tour with the tram or exploring on foot via the walking route.
9. Theatres on the Bay at the Esplanade
Contemporary dance and classical music are only two of the many performances that take place on the Esplanade.
To guarantee your spot, check their schedule for upcoming concerts and purchase your tickets in advance.
10. Flying Singaporean
The Singapore Flyer is one of the biggest observation wheels in the world, providing a 360-degree panorama of the city's twinkling lights.
Plan to reserve a premium capsule, which comes with extra benefits like priority boarding and a glass of champagne.
Conclusion
Singapore's nocturnal adventures offer a wealth of wonder and excitement to the tourist from all over the world. The nightlife of Singapore's Lion City has plenty to offer everyone, from well-known sights like the Marina Bay Sands SkyPark and Gardens by the Bay to exciting encounters in Chinatown and Clarke Quay. Don't miss up the opportunity to make lifelong memories while taking in the vibrant city lights and rich cultural diversity. Your stay in Singapore will be genuinely unforgettable as your nights there are certain to be a journey of joy and exploration.