The Top 10 Activities in Abu Dhabi for a Wonderful Vacation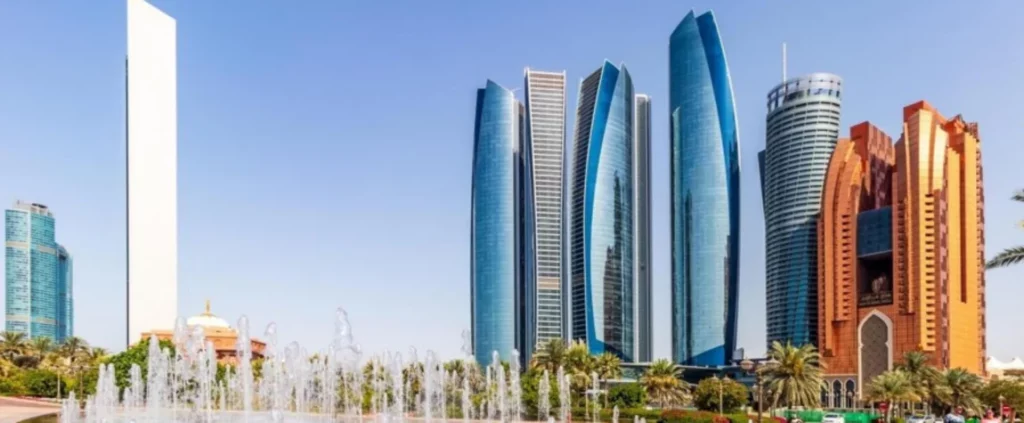 Abu Dhabi, the capital of the United Arab Emirates, stands hidden back on the dazzling Arabian Gulf coast and encourages visitors with an attractive mix of contemporary luxury and rich heritage of culture. This fascinating city is a real gold mine of experiences, where modern innovation and historic beauty meet. Abu Dhabi has a lot to offer everyone, whether they are culture lovers, thrill seekers, or just looking for a quiet beach vacation. The essential Abu Dhabi city tour, a thorough exploration of a city where history and innovation exist together.
 Here are the Top 10 Activities in Abu Dhabi for a Wonderful Vacation
1. Sheikh Zayed Grand Mosque
It is amazing that such kind of an architectural masterpiece as Sheikh Zayed Grand Mosque can be found in Abu Dhabi. It is one of the biggest mosques in the world which was built in honor of Sheikh Zayed bin Sultan Al Nahyan, the foundar and first president of UAE. The mosque has fantastic white marbles with exquisite roses and elegant chandeliers. The prayer hall, gardens, inner courts and reflection pools are open for exploring by visitors.
2. Abu Dhabi Corniche
Corniche, a beautiful waterfront stretch of kilometer-length, lined up with the shores of the Arabian Gulf at Abu Dhabi. The place is great if you want to have a relaxed walk admiring beautiful gardens and breathtaking view on the sea. Corniche is a place where you walk along with your family and enjoy fresh cool sea breeze, cycle or simply spend some time relaxing in one of numerous parks.
3. Louvre Abu Dhabi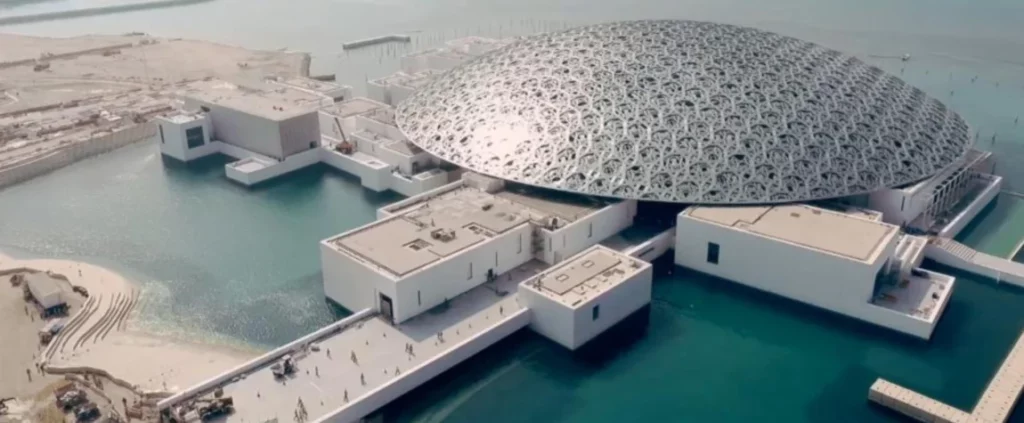 The magnificent cultural institution, Louvre Abu Dhabi. This museum is designed by the world famous architect Jean Nouvel, and it holds an impressive collection of works of art and historical objects from all over the globe. Uniquely constructed "dome" permits light rain to illuminate its environment with fascinating interplay of lightness and darkness.
4. Yas Island
It encompasses a myriad of entertainment and leisure facilities on Yas Island, which is one of the major centers of attraction. Ferrari World, an indoor theme park with exciting rides, water slides of Yas Waterworld and Yas Marina Circuit for Formula 1 races are found here. An essential place for adrenalin fanatics and everyone in general.
5. Wildlife Safari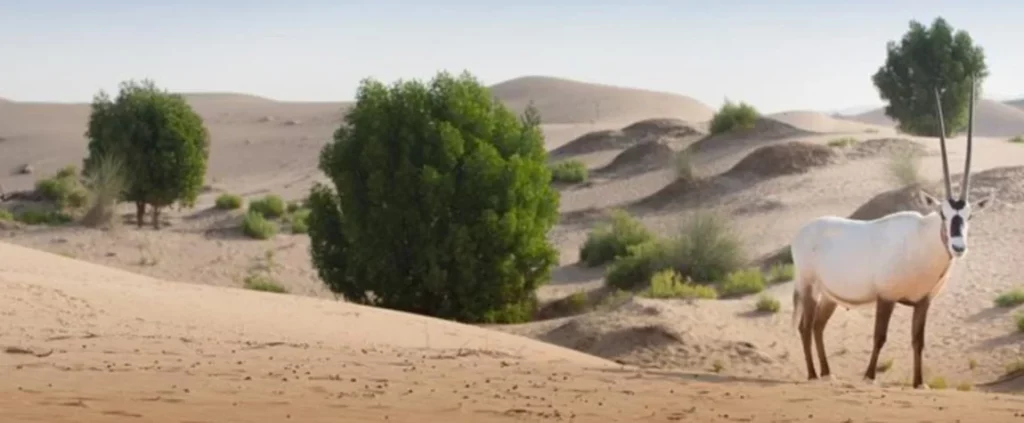 In Abu Dhabi, a desert safari is an experience not to be missed. It provides an opportunity to discover the fascinating Arabian Desert. You can try sandboarding, go on an exhilarating dune buggy trip, and visit a traditional Bedouin camp to learn about the distinctive culture of the desert. Savor a delectable dinner in this breathtaking setting beneath the stars.
6. Al Watan Qasr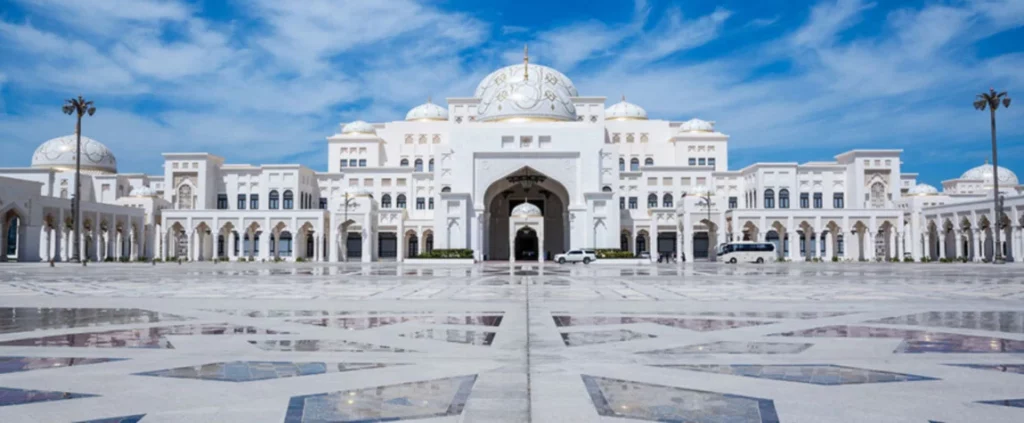 The Presidential Palace, also called Qasr Al Watan, is a marvel of architecture and culture. Its lavish gardens and interiors are open for visitors to peruse, and they can also learn about UAE history and culture. It provides a distinctive perspective on the history and government of the nation.
7. Palace of Emirates
Abu Dhabi's Emirates Palace is a five-star establishment renowned for its splendor and extravagance. Even if you aren't staying here, it's well worth the trip to take in the breathtaking grounds and architecture, as well as the opportunity to enjoy a "golden cappuccino" in the café that contains actual 24-karat gold flakes.
8. Island of Saadiyat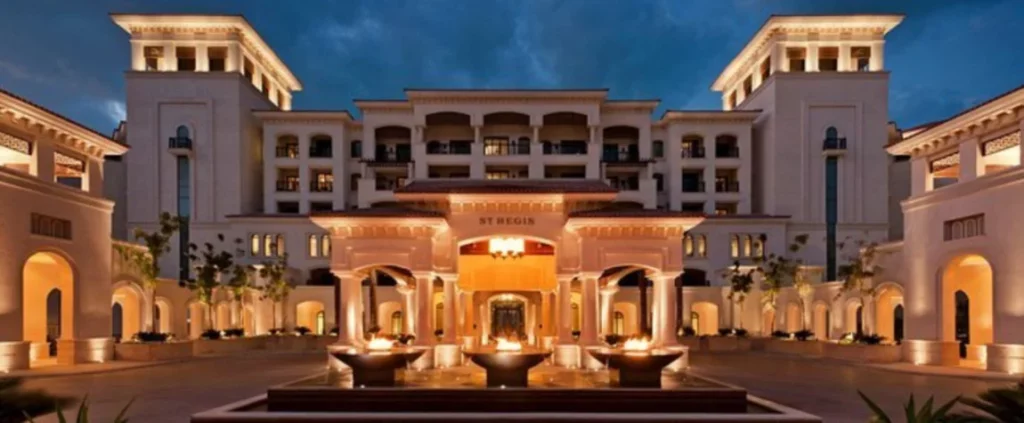 Saadiyat Island is becoming into a popular tourist and recreational destination. Cultural establishments such as the Zayed National Museum and the Guggenheim Abu Dhabi are scheduled to be housed there. The island is a significant destination to explore despite ongoing construction due to its natural beauty and aspirations for cultural enrichment.
9. Marina Yas
Yas Marina is a bustling neighborhood in Abu Dhabi that offers entertainment, dining, and shopping along the waterfront. You may eat while taking in the view of the marina, go shopping for trinkets, and take advantage of the exciting nightlife around.
10. City Tour of Abu Dhabi
An all-encompassing approach to discover the wonders of Abu Dhabi is through an organized trip. These trips usually include visits to the Corniche, the Sheikh Zayed Grand Mosque, and other noteworthy locations. Skilled tour guides offer valuable perspectives on the history, customs, and contemporary advancements of the city. It's the best approach to learn about Abu Dhabi in a comprehensive manner.
Conclusion
Abu Dhabi is a city where innovation and tradition live in compatibility. This city provides a variety of activities, from the famous Sheikh Zayed Grand Mosque to thrilling trips on Yas Island, the rich heritage at Louvre Abu Dhabi, and the peace of the Abu Dhabi Corniche. The comprehensive Abu Dhabi city tour is a great method to learn about the history and contemporary changes of this city. Abu Dhabi is prepared to realize your travel desires and make sure your trip remains amazing. It is a place where every minute promises an extraordinary experience.