The most beautiful places to visit in Kazakhstan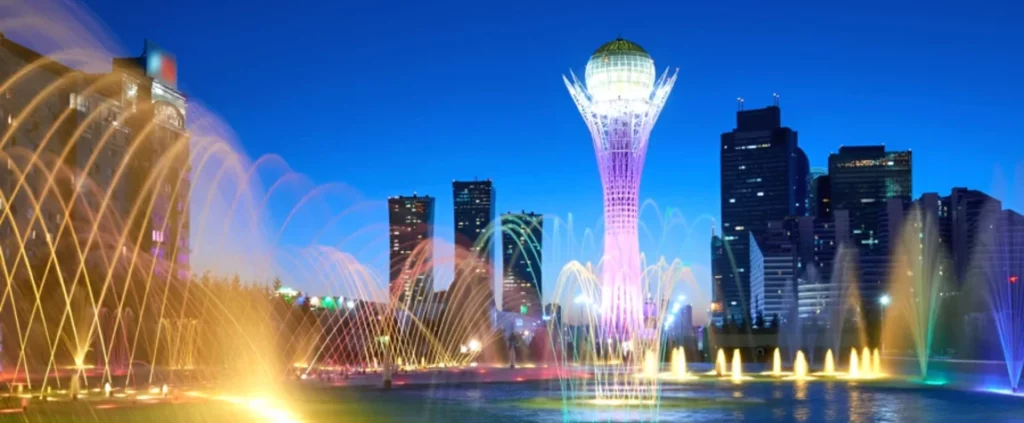 Discover the stunning, colourful Kazakhstan the world of fantastic sceneries, dated traditions, and numerous surprises. Welcome to a unique tour itinerary from Dubai which offers you a chance to explore some of the amazing spots in this wonderful country. Traveling on a carefully planned route, from the harsh beauty of Charyn River to the modern glory of Almaty and Nur Sultan, (ex-Astana), introduce you to all the wonders that Kazakhstan has to offer. However, there is more you can discover like a breath-taking Lake Kaindy, a Mausoleum of Hodja Ahmed Yasawi, and peaceful Kolsai Lakes. Welcome to adventure in Kazakhstan-destination with great blend of adventure and culture waiting for you to live an unforgettable journey at its finest.
These are most beautiful places to visit in Kazakhstan.
1. Lake Kaindy – Submerged Forest Magic
One should visit Lake Kaindy that lies in the Tian Shan Mountains; it presents an incredibly beautiful landscape. You can visit this pristine highland lake with an emerald – green surrounding. This is, however, an exception rather than a rule considering that what makes it quite remarkable is a submerged forest at its base that presents a fairytale underwater landscape. You will find yourself enjoying scuba diving and hiking amongst others here.
2. Paradise for Hiking and Camping at Sharyn Canyon.
At first, it often draws attention as Chary n Canning, but Sharyn Canning also provides an interesting impression. The valley of this canyon referred to as Sharyn River Valley presents an ideal scene for hiking, campsites and thrilling experiences. The meandering river has dug up gorges of unusual outcrops. Such as the sunset or sunrise looks.
3. Aksu-Zhabagly Nature Reserve – Biodiversity Haven
This nature reserve, located in southern Kazakhstan, is one of the oldest and most diverse in Central Asia. It's a paradise for nature enthusiasts and wildlife lovers. You can spot a wide range of flora and fauna, including ibex, argali sheep, and rare bird species. The lush landscapes, pristine rivers, and serene meadows make it an excellent spot for trekking and bird-watching.
4. Altai Mountains – Scenic Wilderness
In northeastern Kazakhstan, the Altai Mountains offer breathtaking landscapes with rugged peaks, glaciers, and pristine rivers. The region is perfect for those seeking a remote wilderness experience. As part of your tour package, you can embark on horseback riding or hiking adventures through this magnificent mountain range.
5. Karkaraly National Park – Unique Rock Formations
This national park, located in Central Kazakhstan, is known for its unique rock formations and striking landscapes. The Karkaraly Mountains offer fantastic opportunities for hiking and exploration. Visit the Turtle Rock, a rock formation that resembles a giant turtle, and discover the stories behind these natural wonders.
6. Tamgaly Tas – Ancient Petroglyphs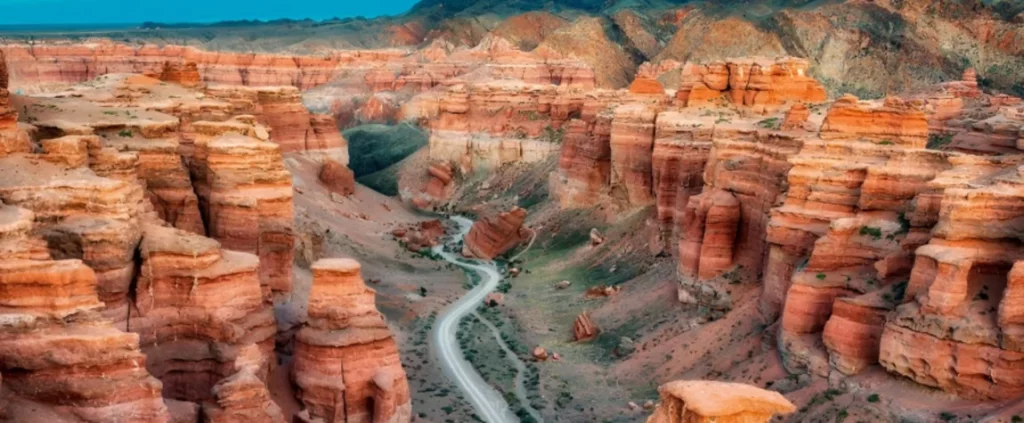 Tamgaly Tas is a UNESCO World Heritage site located near Almaty, offering a glimpse into Kazakhstan's prehistoric past. You can explore more than 5,000 petroglyphs on the rocks, some dating back over 3,000 years. The carvings depict scenes of daily life, hunting, and religious rituals, providing a fascinating look at the region's history.
Conclusion
The country of Kazakhstan is literally rich in natural beauty, cultural traditions, and adventures. This is an ideal moment for you to visit this amazing country, taking along your Kazakhstan holiday packages from Dubai exploring the diverse landscapes and the ancient story of the nation. With its beautiful waterfalls, calm lakes and rich cultural heritage, a trip through Kazakhstan will leave you with memories that last a lifetime. Thus, venture into this world of wonders and uncover its hidden treasures.