The Christmas markets to visit in Dubai this year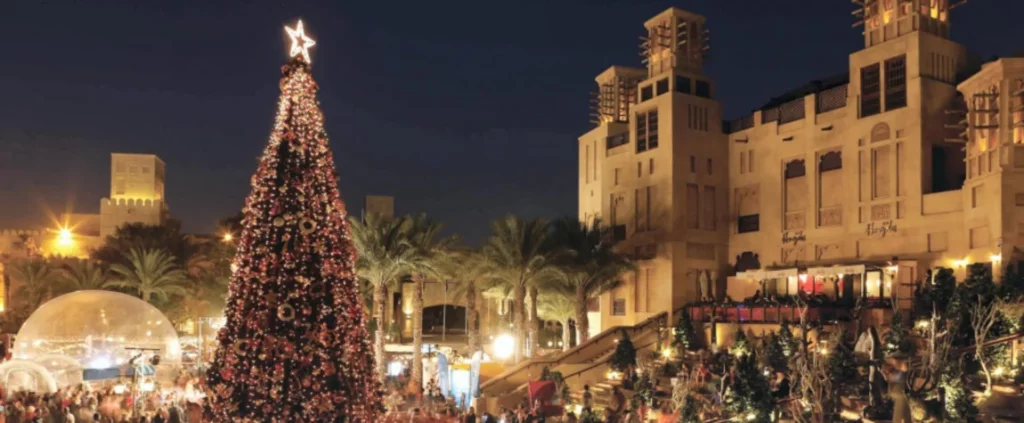 During the holidays, Dubai's brilliant skyline takes on an entirely fresh polish as the city is transformed into a winter paradise complete with brilliant decorations, cheerful lights, and an atmosphere of joy. Our Dubai City Tour, which embraces the festive mood of the holidays, guarantees to be an amazing trip to some of the most charming Christmas markets the city has to offer. Come discover the secrets hidden in every bazaar, combining the classic beauty of Dubai with its modern attractiveness. Let's take a trip that captures the spirit of the holidays in this vibrant and varied city, from the luxury of City Walk to the historic Souk Madinat Jumeirah.
 Here are some of the Christmas markets to visit in Dubai this year
1. Market in the Winter Garden at Habtoor Palace Dubai
Visit the Winter Garden Market at Habtoor Palace to begin your Dubai City Tour. Located in the centre of the city, this market is a sight to behold, with an abundance of stalls selling Christmas snacks, gourmet foods, and handcrafted gifts, as well as a captivating display of dazzling lights and festive decorations. This Christmas, the Winter Garden Market is a must-visit location because it perfectly combines tradition and luxury.
2. Dubai Winter Festival at Dubai Media City Amphitheatre
Dubai Media City Amphitheatre is home to the Dubai Winter Festival. For the ultimate Christmas party during the Dubai Winter Festival, visit the Dubai Media City Amphitheatre. With a Christmas tree lighting ceremony, live entertainment, and a wide range of vendors offering anything from distinctive handicrafts to mouthwatering seasonal fare, this market is a joyous celebration. A day full of family-friendly events is promised by the Dubai Winter Festival, guaranteeing that guests of all ages will have a great time.
3. Ripe Market at Academy Park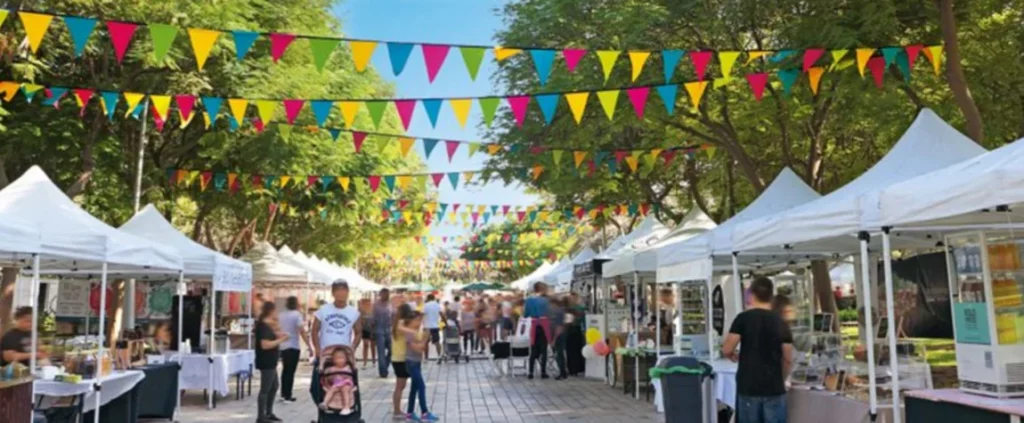 Add a stop at the Ripe Market at Academy Park to your Dubai City Tour itinerary for a more relaxed and community-focused experience. This market has a wonderful assortment of organic products, handcrafted items, and delectable food options. The Ripe Market offers the ideal environment for a leisurely day of seasonal shopping and mingling thanks to its laid-back vibe and live music.
4. City Walk's Festive Market
During the holidays, City Walk becomes a joyful paradise, so make sure to visit it while on your Dubai City Tour. City Walk's Festive Market boasts an exquisite Christmas tree, enchanting décor, and a great selection of vendors selling handcrafted items and mouthwatering seasonal fare. Enjoy a stroll around this urban fantasy at your own pace to really experience the festive atmosphere.
5. Santa's Village in the locations in Meraas
Come and enjoy the festive atmosphere at Meraas locations throughout Dubai, where they have brought Santa's Village to life. Every venue, such as Al Seef, Bluewaters Island, La Mer, and The Beach, provides a distinctive celebration experience. A variety of holiday-themed events, entertainment, and, of course, the opportunity to see Santa Claus are available to visitors. Your Christmas celebrations will be made even more charming by the lively atmosphere and breathtaking waterfront views at these locations.
6. Souk Festive Village's Festive Market
Tucked away in Souk Madinat Jumeirah's scenic environs, the Festive Market provides a classic and quaint Christmas experience. There are many different vendors at the market selling handcrafted goods, unusual presents, and holiday décor. Indulge in festive fare such as mulled wine and gingerbread cookies while visiting. This lively market is made more elegant by the Burj Al Arab's breathtaking backdrop and the traditional architecture of Arabia.
7. Ibn Battuta Mall's Winter Wonderland Market
During the holidays, Ibn Battuta Mall is transformed into a Winter Wonderland, beckoning guests to experience the enchantment of Christmas. There is a festive bazaar at the market with stalls selling decorations, gifts, and winter snacks. The brilliant light displays and holiday performances, which create a happy mood for consumers of all ages, are a feature of the Winter Wonderland Market.
Conclusion
Inside the shining embrace of Dubai's Christmas markets, our city tour has skilfully combined luxury and tradition to create an array of enchantment. Every market showcased a different aspect of Dubai's holiday spirit, from the sumptuousness of the Winter Garden Market at Habtoor Palace to the vibrant celebrations at City Walk and the classic allure of Souk Madinat Jumeirah. The memories of our trip remain as we say goodbye to sparkling lights and happy music a monument to Dubai's dedication to producing amazing experiences. Dubai's Christmas spirit turned out to be as varied and vibrant as the city itself, whether visitors were mesmerised by the opulence of City Walk's Festive Market or charmed by the sense of community at Ripe Market. May the memories of Ibn Battuta Mall's Winter Wonderland linger after we leave.