The best free tourist attractions to visit in Thailand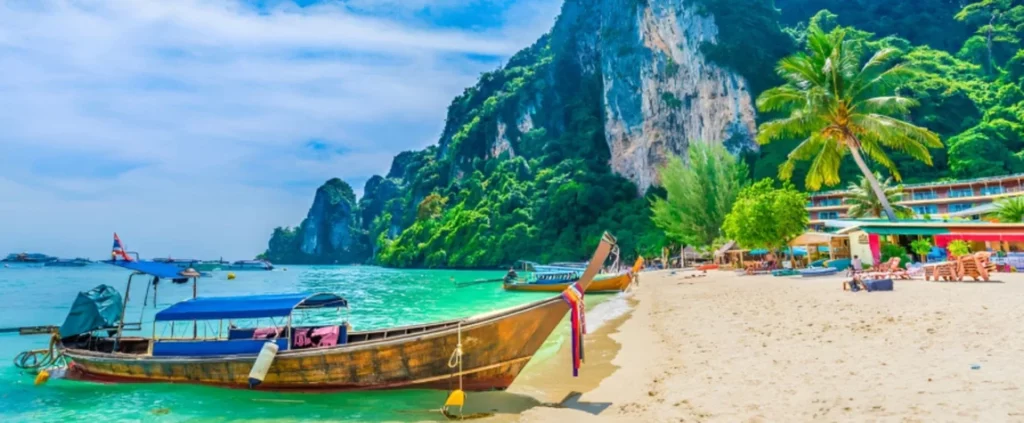 The Thailand is a Land of Smiles with many different attractions calling on the visitors from various countries around the world. Thailand has something for everyone – whether you want to explore its pure sandy beaches with lush vegetation, bustling cities packed with historical spots or simply rest among wild elephants in the heart of the jungle. Although Thailand is popularly renowned for luxury resorts, it's also as famously recognized as a place with numerous free tourists attractions that enable tourists to explore The Free Tourist Attractions in Thailand are a discovery of the splendid world with no charge. Thailand's free attractions from the ornamented Grand Palace at Bangkok to the historic recreation park of Sukhothai and the serene waterside of Railway. They portray various aspects of this country abundance. Thailand's free attractions will definitely immerse you into the charm of this extraordinary place.
The best free tourist attractions to visit in Thailand
1. Grand Palace and Wat Phra Kaew (Temple of the Emerald Buddha), Bangkok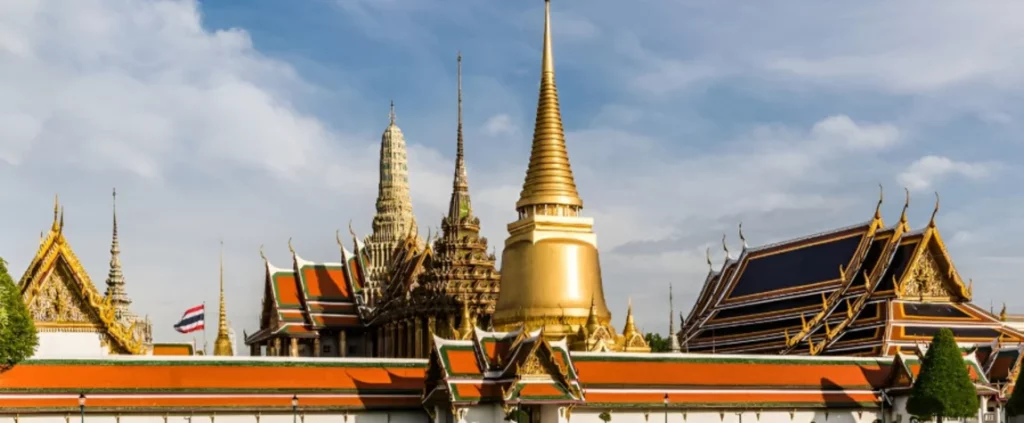 Among the best known and frequently visited places in Thailand we could mention the Grand Palace and Wat Phra Kaew, but you can still see its magnificent exterior for free. The architectural marvel which is the Grand Palace and the home of the sacred Emerald Buddha in Wat Phra Kaew stand as the kingdom of Thailand. Travel arround outside where there are all detailed patterns, marvelling at the exquisite temple spires, bright mosaic and numerous golden stupa. This complex's unparalleled historical prominence as a must-see location is because of its overwhelming magnificence.
2. Chatuchak Weekend Market, Bangkok
Experience the excitement and life at Chatuchak Weekend Market in Bangkok where they are open all through Saturday and Sunday Nights. You can experience the lively atmosphere without paying baht when shopping at this place. Take a walk through the lanes crowded with vendors offering clothes, accessories, art and antiques as well as street meals. This is a great spot to dive into the native culture and learn the skill of haggling. Just being there is a draw for its market's energy and variety.
3. Sukhothai Historical Park
The Sukhothai Historical Park is an intriguing place for any history enthusiast seeking to explore Thailand's heritage. It is situated in the north of the Kingdom and is one of the UNESCO's heritage sites. The remains comprise of the old capital of the Kingdom of Sukhothai. The entrance may have an entry charge but the outside of the park is for one to view for free. Here you can stroll along the extensive ruins, appreciate detailed stone carvings and get a feel of the place with deep historical connotations. It offers a perfect environment for thinking deeply and taking photographs.
4. Chiang Mai Old City
The temples, history, and culture of Chiang Mai's old city are incredible. This city has a special character that can be mainly found in the old town. This place includes ancient narrow streets within an old city with walls and a moat surrounding it. Here you will find a number of other temples, but admission may be charged in several cases although most are free. They include Wat Phra Singh, Wat Chedi Luang and Wat Chiang Man among others. Wandering through the paved streets of Old Town and past local craftsmen's shops, local market and street eateries, one is able to truly savor the Chiang Mai culture and heritage.
5. Erawan Shrine, Bangkok
The Erawan Shrine is one of the major religious sites situated right in the heart of Bangkok. The shrine, dedicated to Brahma's Hindu god, has a dynamic personality typical of Brahmanical deities' abodes. The Erawan Shrine is not exactly a traditional tourist site, but it's a place devoted and sacred for celebrations. Visitors will be able to see many dances including traditional Thai music and dance performed in different shades of colours. It is a unique place to observe local customs and beliefs for it creates such a festive and enchanting atmosphere. This is an amazing experience; it is not quite the usual sight that can be seen everywhere, but it lies like a little treasure at the heart of the city.
6. Amphawa Floating Market, Samut Songkhram
The Amphawa Floating Market is different from other touristy markets like the Damnoen Saduak Floating Market and it affords an experience that truly captures the essence of what floating markets in Thailand are all about. Most local people visit this market which has a romantic ambience. Many visitors visit just to eat their popular sea food. However, one can appreciate the sights, sounds and culture of this place without any expense. Roam through the riverbank, witness the lively boats, and see the vendors selling various products and hot meals. You can also take a boat ride for a tiny sum as well, but walking along the waters is an absolute pleasure on its own.
7. Doi Suthep, Chiang Mai
Just outside Chiang Mai lies the beautiful Wat Phra That Doi Suthep; it is a sacred temple with a viewpoint overlooking the city from where Doi Suthep mountain rises. Non-residents have a small fee to pay for entering and viewing the greatness of the Doi Suthep. However, one can also experience the surrounding beauty without necessarily going into the temple. The route is a stunning drive; with numerous stops for panoramic views at different points where the scenery is amazing. It's an ideal relaxation destination, with rich forests and fresh mountain air serving as an oasis away from the urban congestion.
8. Ayutthaya Historical Park
Another important site designated as a UNESCO World Heritage is the Ayutthaya Historical Park – an area comprising of remarkably preserved remains of historical value. Nakhon Sawan lies on the banks of the River Chao Phraya, which is also called Thailand's Golden Triangle. You can enjoy the beauty of the island through cycling/walking while some temples may have an entry fee. Much of the ruins is possible see in exterior, and you will visit local places and bazaars. An amazing place, it presents one with an insight of history and culture of Thailand.
9. Phuket Old Town
Phuket Old Town in the heart of Phuket Island, offers an insight into the island's history as an important trading port. It has retained its colonial buildings in Sino-Portuguese style, some of which are painted with captivating street art. One can go to different cafes, restaurants or stores in the city. However, it is equally entertaining to walk around the city just looking at the facades of the beautiful and intricately designed buildings. Remember also to walk around Thalang Road and Soi Romanee – they possess the special charm of a past.
10. Railay Beach, Krabi
One of the most gorgeous and famous beaches in Thailand is the Railay Beach in Krabi. And guess what? This idyllic haven has no entrance fees! The easiest way to get to Railay Beach is by taking a short boat trip from Ao Nang or Ao Nam Mao. You will discover breath-taking whitewashed villages, pristine beaches, limestone cliffs and crystal-clear waters once you get there. Rock climbing aficionados will love Railay Beach where they can see the climbers at work while relaxing on the sand.
Conclusion:
With free tourist attractions at every corner, visiting Thailand's natural beauty, rich historical sites and lively cultural scenes can offer you the unforgettable sensory experiences. Thailand provides an array of unforgettable experiences ranging from luxury hotels like the Grand Palace in Bangkok, the vibrant market scene at Chatuchak Market to the peaceful beauty You will also enjoy immersing yourself into Thais' culture through visits to Erawan Shrine or Amphawa Floating Market. By trying out these free attractions, one can remain within your budget while at the same time getting a better feel for Thai culture.
These free attractions bear it out that Thailand is a welcoming place with great diversity of both landscapes and scenery. For those who want to have a Thailand holiday packages from Dubai, it is the best. Whether you're after historical insight, total immersion into local culture, or just a relaxing beach vacation, Thailand's free attractions show that it is able to make visitors stick around without emptying their budgets. Therefore, if one is interested in low cost traveling or getting authentic experiences, the free attractions in Thailand provides an ultimate chance to taste The Magic of The Land of Smiles.