The best 7 indoor activity in Abu Dhabi for families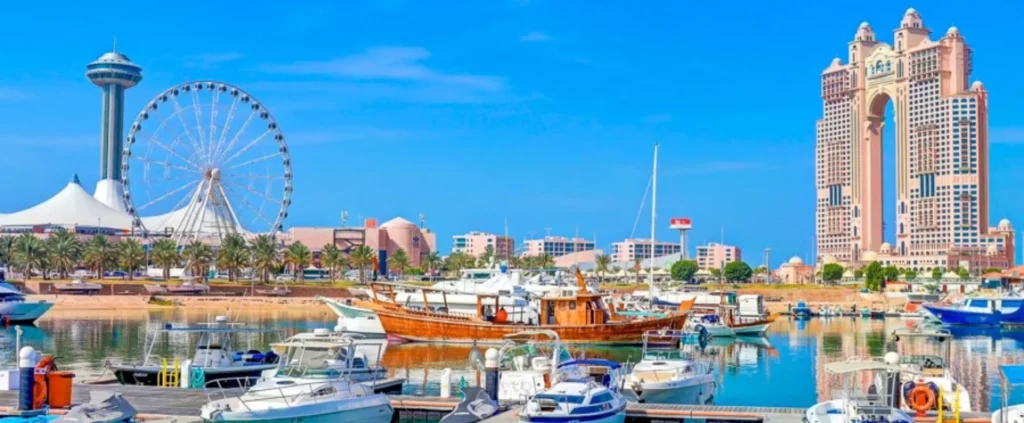 Abu Dhabi, the UAE's gem, fascinates visitors with its tradition, modernity and rich cultural heritage. In addition to its spectacular desert vistas and beautiful beachfront, the emirate offers various indoor activities to keep family active, interested, and entertained, especially during hot summer months or unexpected weather changes. Abu Dhabi's top seven indoor family-friendly, educational, and active venues will be covered in this full tour. Interactive museums and high-energy sports and recreation centres keep families engaged, stimulated, and connected in Abu Dhabi. Check out Abu Dhabi's greatest indoor family fun and fitness activities and locations for weekend trips or hidden gems. Cities offer culture, adventure, and entertainment, a nice contrast to the outdoors.
The best 7 indoor activity in Abu Dhabi for families
1. SeaWorld Abu Dhabi
Seaworld Abu Dhabi on Yas Island is our ultimate marine park. Six zones with 68,000 aquatic species enable visitors observe sharks, manta rays, sea turtles, and more in their elements. Journey to Atlantis and Tidal Twister are fun rides and presentations. Park highlights include world's largest aquarium with 65-foot vertical window.
2. Abu Dhabi National Aquarium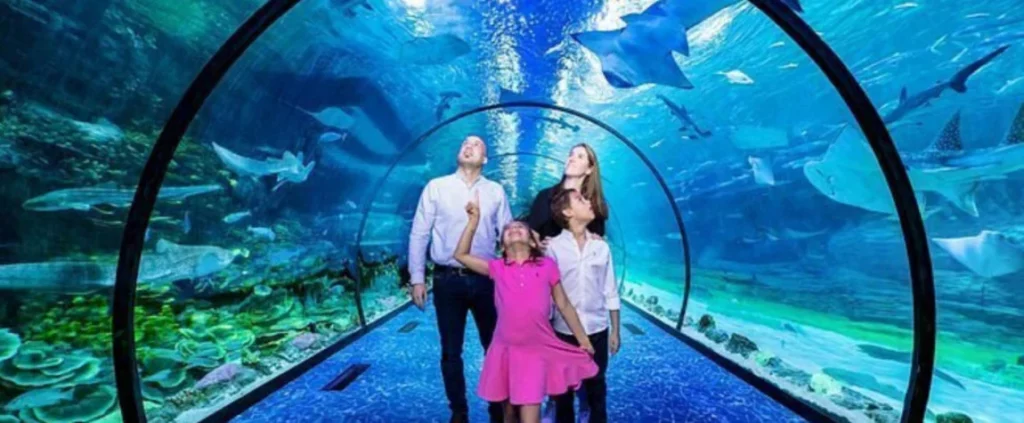 Abu Dhabi National Aquarium offers underwater trips. Explore over 45,000 sea creatures from 300 species in a wide space. Ten natural zones have sea treasures. Visit the UAE's largest shark-stingray aquarium. Find out about marine conservation. The Abu Dhabi National Aquarium fascinates all ages.
3. Abrahamic Family Home
The new Abrahamic Family House displays three religions' practises. This architectural marvel comprises a mosque, church, and synagogue. Every place is faith-inspired. An educational centre fosters harmony. Religions meet to promote interfaith dialogue.
4. Pixoul Gaming
VR from Pixoul Gaming. This futuristic gaming complex features 10 VR experiences. Explore the region's first open-world, cross-platform metaverse gaming zone with wireless headsets. Use cutting-edge gaming gear and thrilling experiences. Pixoul improves recreational and serious gaming.
5. Abu Dhabi Bounce
Jump at Bounce Abu Dhabi. The big trampoline indoor playground energises. Jump, flip, and freestyle. Bounce Abu Dhabi's zip line, freehand wall climbing, 40-meter slide, and more excite kids and adults. Fly and unleash your inner child at this high-energy indoor attraction.
 6. AirManiax
AirManiax offers daylong fun. Yas Mall is a huge indoor entertainment complex featuring themed zones and kid-friendly activities. Trampolines, obstacle courses, and adventures await at AirManiax. Trampolines, obstacle courses, and thrills are for everyone.
7. Abu Dhabi CLYMB
Yas Mall's CLYMB Abu Dhabi delights. This indoor adventure complex has two thrilling rides. Five practise walls are in the climbing arena. Reaching 141-foot The Summit is difficult. Hold on—CLYMB Abu Dhabi boasts the biggest indoor skydiving hall. Enjoy indoor flying and skydiving.
Conclusion:
Abu Dhabi's top seven indoor family activities indicate that this dynamic metropolis has more than deserts and beaches. Abu Dhabi offers indoor activities for families in any weather. This bustling city offers Ferrari World, KidZania, and the Louvre Abu Dhabi. Consider what makes each indoor attraction special and why they're family-friendly.
Speed and luxury theme park Yas Island's Ferrari World Abu Dhabi. World's fastest roller coaster, Ferrari heritage, and adrenaline join families. Yas Waterworld in Abu Dhabi offers indoor water fun to fight the heat. Water slides, rivers, and thrill-seeker and relaxer play areas abound.
KidZania Abu Dhabi: This creative and educational centre introduces kids to careers and adulthood. The unique entertainment-learning mix inspires creativity and curiosity. Louvre Abu Dhabi: Top art, history, and culture museum. Visits to foreign treasures, programming, and the museum's architecture can teach families about the arts and humanities.
Adventure HQ: Family-friendly indoor workout. High ropes, climbing walls, and caving improve fitness, collaboration, and problem-solving. Family-friendly Sky Zone Abu Dhabi has indoor trampolines. Kids and adults can bounce, defy gravity, and play. Dubai's exciting iFLY Dubai Indoor Skydiving is easily accessible from Abu Dhabi. Indoor skydiving lets families freefall and make memories.
Abu Dhabi's indoor activities are healthy and exciting for families. These indoor attractions allow inhabitants and tourists of this bustling city to create memories and strengthen family bonds. Indoor activities provide benefits beyond fun. Study, exercise, and self-improvement are possible. Careers, arts, and culture can be taught to kids. Riding a roller coaster, solving a problem, or creating art require family teamwork, communication, and support.
Abu Dhabi's interior attractions build family memories. After the day, you remember family, fun, and joy. Finally, Abu Dhabi's indoor activities cater to all ages, hobbies, and tastes. Abu Dhabi offers culture, exercise, education, and adventure. The top seven Abu Dhabi venues are great for indoor family fun since they promote family well-being and amusement. Pack your bags and plan your UAE family friendly vacation. Abu Dhabi city tour has great memories.