The best 7 free activities in Abu Dhabi
Abu Dhabi, the UAE capital, is a fascinating city known for its luxury. Free attractions allow visitors to enjoy the city's rich history, culture, and environment without spending a dime. These activities—from lazing on the beach to attending a bustling cultural event—offer a unique chance to see Abu Dhabi's heart while highlighting the city's variety. Here are seven of Abu Dhabi's top free attractions, highlighting some of the city's best hidden secrets for budget travelers.
The best 7 free activities in Abu Dhabi
1. Start by walking the corniche
The Corniche Promenade is a popular free walking path for visitors and residents. A magnificent riverside walk is great for running, biking, or strolling. The wide Arabian Gulf borders the city's sophisticated skyline. Photos with this contrast are outstanding. There are several seats and parks along the walk to relax and enjoy the vista. Nightfall draws a mixed throng to the Corniche for the sunset and gentle air.
2. Historic District:
Anyone interested in Abu Dhabi's past should visit the Heritage Village. Everything from the mud-brick buildings to the horses and the artisans selling their crafts has been meticulously replicated to show tourists Bedouin life. Tourists may explore the souk, see expert crafters, and learn about the city's history through many exhibitions. Tourists may relax and learn about the city's history at Heritage Village for free.
3. Al Ain Oasis:
Al Ain, in Abu Dhabi, is a gorgeous oasis. Take a respite from the city's hustle here. The oasis has palm trees, shaded walks, and falaj, an ancient irrigation system. Visitors may witness how nature and human creativity interact in the oasis. The oasis welcomes everyone who wants to relax. This makes it a tranquil refuge for photographers and nature enthusiasts.
4. Public beaches: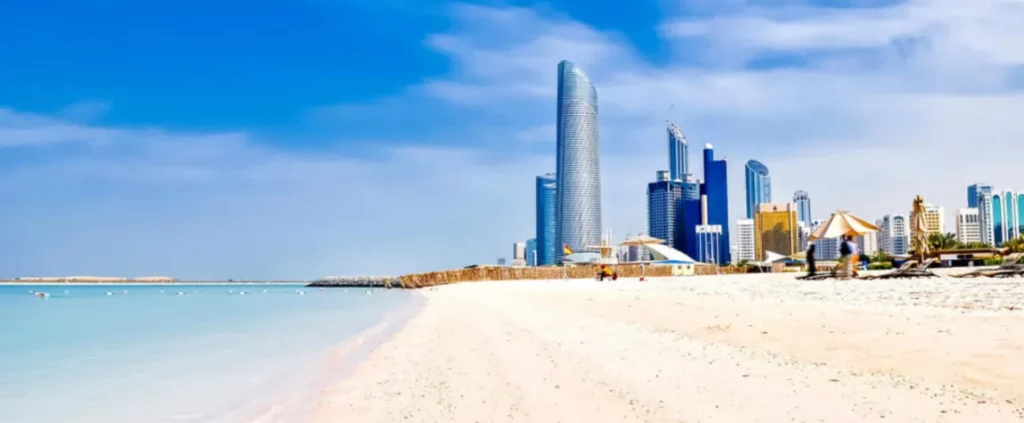 You may sunbathe, swim, and play on Abu Dhabi's public beaches for free. Corniche Beach is known for its clean water and lovely sand. Saadiyat Public Beach's gentle waves and attractive surroundings allow you to relax alone. Relax on one of these beaches and enjoy the city.
5. The Cultural Pillar: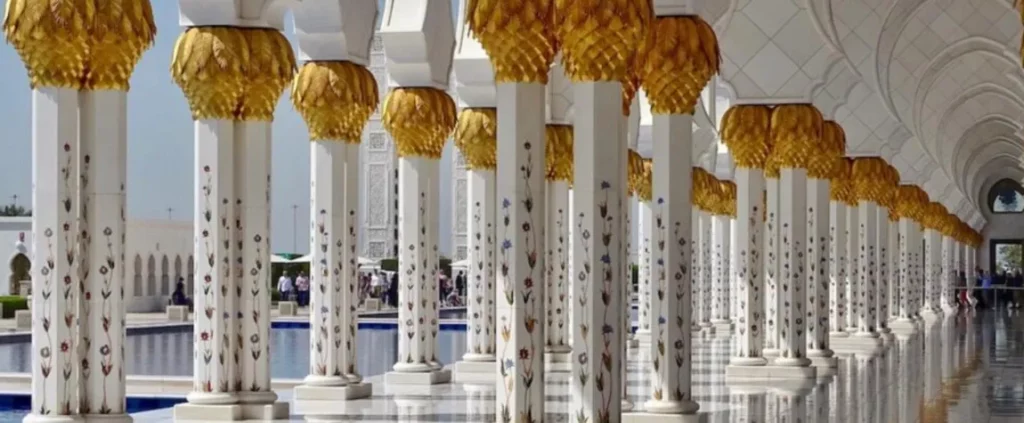 The Cultural Foundation offers free arts and humanities publications. Recently completed upgrades include It organises events, lectures, and exhibits by international artists at the heart of everything. Contemporary art, activities, and intriguing talks excite and engage guests at the foundation. Visitors interested in Abu Dhabi's culture and creativity should visit this cultural crown treasure.
6. Al Bateen Shipyard: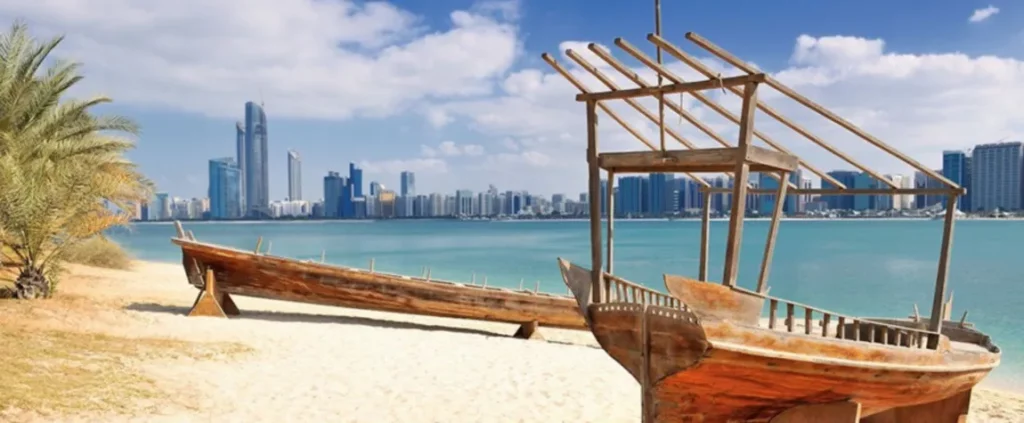 Al Bateen Shipyard is a fantastic day trip for history aficionados interested in the city's naval background. This pier is known for its centuries-old wooden dhow construction and maintenance procedures. Visitors may witness specialists make familiar-shaped boats from wood. Visit the shipyard to learn about Abu Dhabi's maritime history and shipbuilding tradition.
7. Umm Al Emarat Park
Beautiful urban park, Umm Al Emarat Park, also known as Mushrif Central Park. This big park offers free activities like picnicking in the shade and walking around well-maintained grounds. The park contains a botanical garden with local vegetation, playground equipment, and outdoor gym machines. Spend quality time in nature with family, friends, or alone in Umm Al Emarat Park without breaking the budget.
conclusion:
The vivid threads of Abu Dhabi are the seven finest free things to do. A city tour that incorporates these free activities and sights is the best way to see Abu Dhabi's variety, culture, and natural beauty.
Abu Dhabi has numerous aspects, from its modern towers on the Corniche Promenade to its rich history in the Heritage Village. Al Ain, a palm-studded oasis, may offer relief from city noise.
The Cultural Foundation features a variety of works from the city's vibrant artistic sector, drawing the community together. Al Bateen Shipyard's naval heritage and traditional skills show Abu Dhabi's strong relationship with the water.
Umm Al Emarat Park is a green oasis in the city where people may rest and play. Abu Dhabi's natural beauty, cultural diversity, and historical significance are all on display. They complement each other to show the city's beauty.
These events demonstrate that the city welcomes everybody and provides more than pricey tourist traps. These free activities allow Abu Dhabi visitors to explore its culture and history and develop new memories. "Abu Dhabi city tour" that enjoys luxury, accommodates all tastes and budgets.