The Best 10 Things to Do in Dubai with Kids in 2023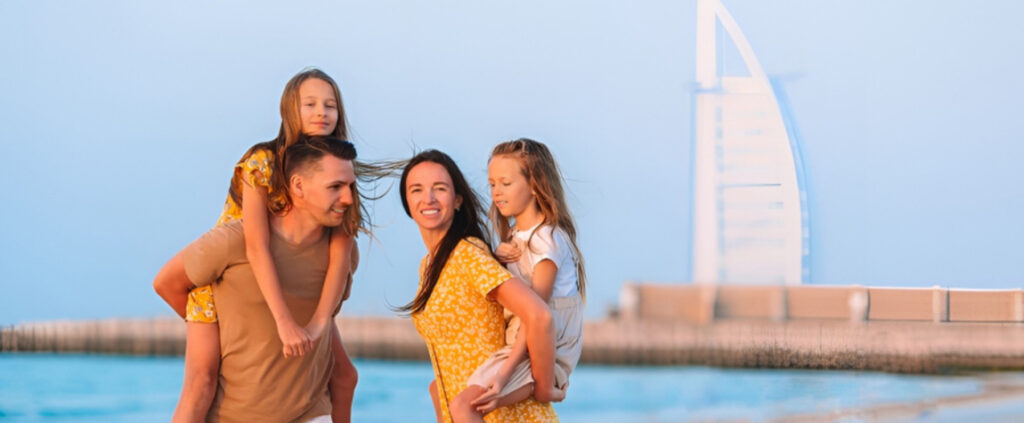 Dubai, the UAE's crown gem, is more than a holiday spot. All the fun things to do and see make it great for families. Dubai will become a more popular family vacation spot next year. Amusement parks, museums, and shows are great for kids of all ages. To plan an enjoyable family holiday in Dubai in 2023, read about the top 10 family-friendly activities.
The Best 10 Things to Do in Dubai with Kids in 2023
1. Dubai's resorts and parks:
Dubai Parks and Resorts are great for families with Motion Gate Dubai, Bollywood Parks Dubai, Legoland Dubai, and Legoland Water Park. The rides, attractions, and shows based on renowned films, characters, and tales will whisk kids away to a magical world.
2. IMG is Amazing Worlds of Fun:
IMG Worlds of Adventure is an indoor theme park with Marvel, Cartoon Network, Lost Valley – Dinosaur Adventure, and IMG Boulevard. This gigantic indoor fantasy lets youngsters see life-size dinosaurs, ride exciting roller coasters, and meet their favourite superheroes.
3. The Dubai Underwater Zoo and Aquarium: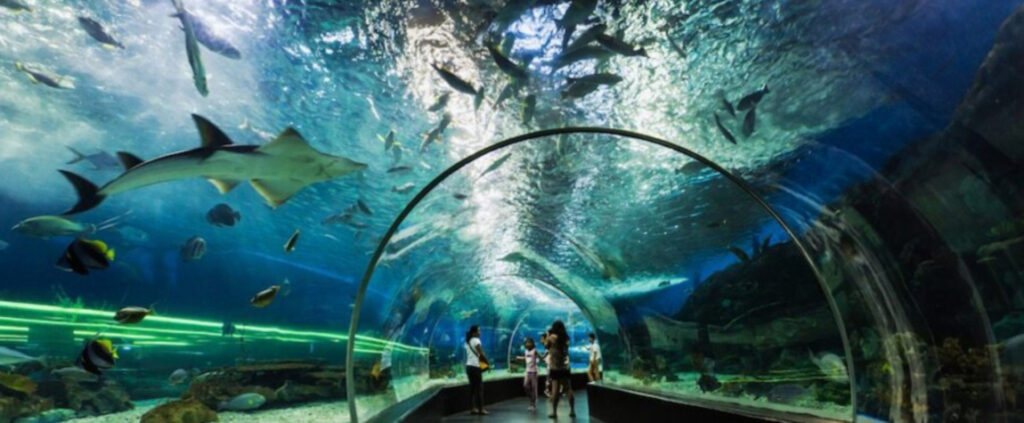 Dubai Aquarium at the Dubai Mall gives a thrilling look at Persian Gulf marine life. Discover varied aquatic life in the underground passage. The aquarium's interactive displays and fish feeding will fascinate kids.
4. KidZania, Dubai:
Kids can play professionals in an interactive virtual city at KidZania Dubai. Police officers, nurses, pilots, and chefs are great fun for kids.
5. Dubai Butterfly Garden:
Dubai Butterfly Garden, a tropical paradise with hundreds of butterflies, is perfect for kids. These intriguing organisms may be studied up close and their life cycles studied.
6. Green Planet: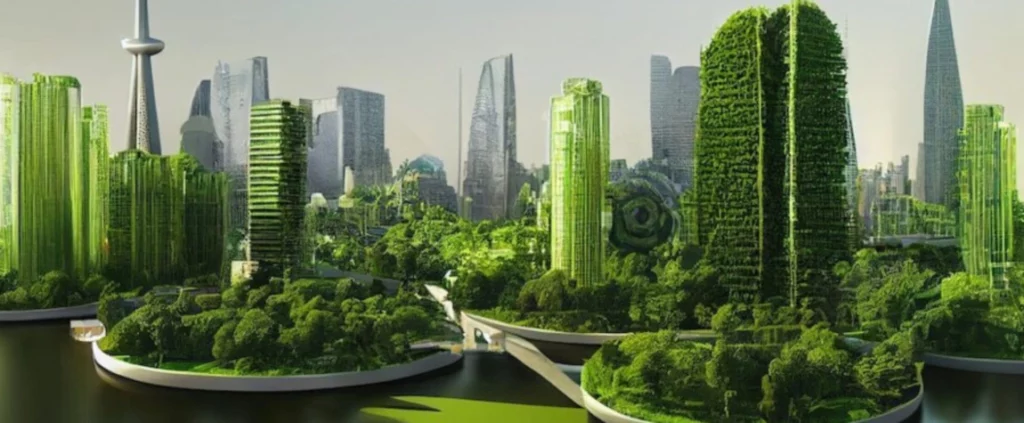 The Green Planet is a tropical jungle near the city centre. Children may appreciate the jungle's fragile ecosystems while encountering some interesting critters.
7. Visit the Dubai Miracle Garden
A tropical garden with beautiful flowers and unusual patterns. More than 50 million flowers in exquisite patterns delight young and elderly. The park's residents and art enhance its charm.
8. The Dubai Fountains Show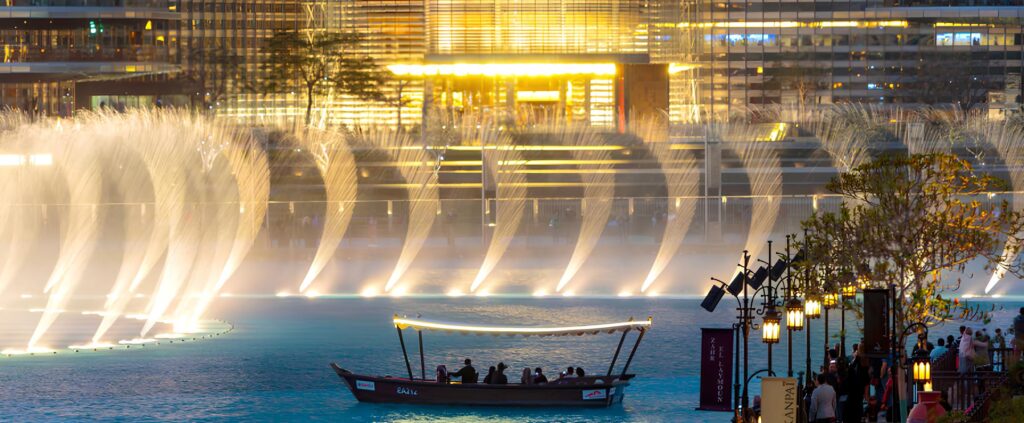 The Dubai Fountain in front of the Dubai Mall has a great kids' show. A stunning refuge in the city, the dancing waterfalls shoot water high into the air to the music.
9. Wild Wadi Aqaba Waterpark: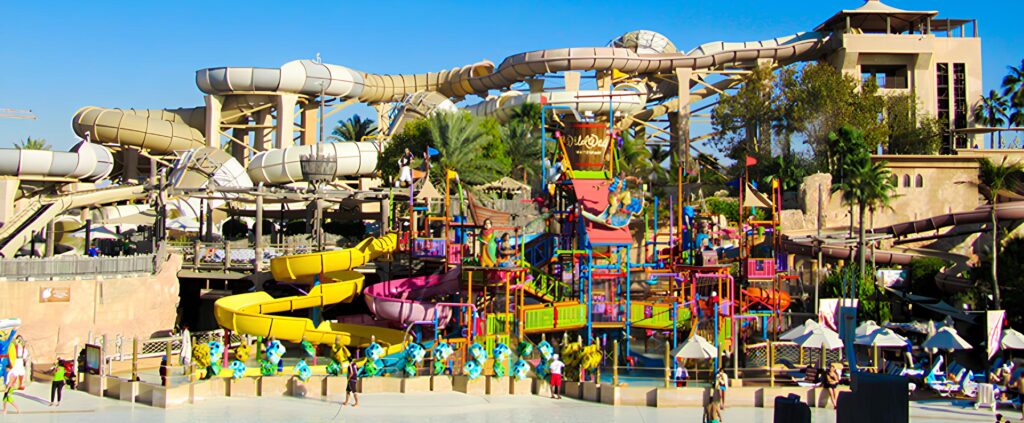 Wild Wadi Waterpark is a fun place for all ages. Kids may chill off and play with water activities against the Burj Al Arab.
10. Exciting Desert Safari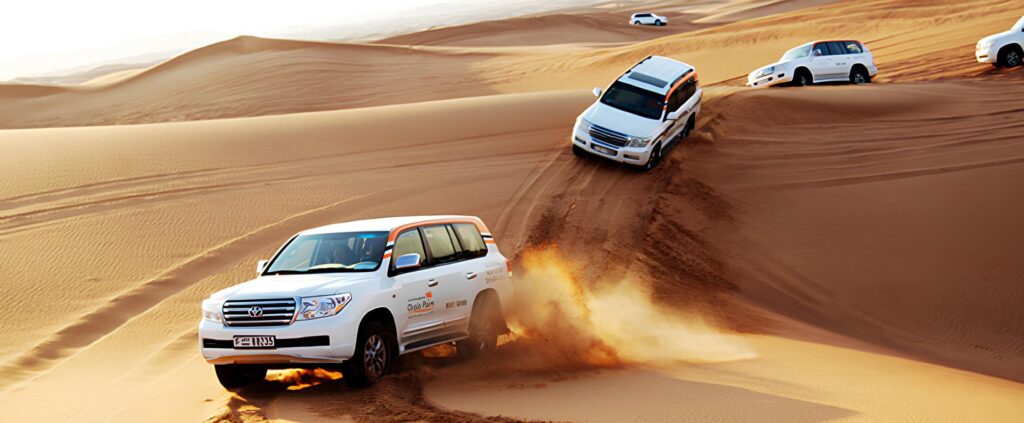 Everyone visiting Dubai should take their kids on a desert safari. Dune bashing, camel riding, and sandboarding will feel like an Arabian adventure to a youngster.
conclusion:
Family entertainment shines prominently among Dubai's many options in 2023. Our selection of Dubai's top 10 kid-friendly activities shows that this sparkling metropolis is a magical playground for families. Dubai has something for everyone, from the magical Dubai Parks and Resorts to KidZania and the stunning Dubai Aquarium.
Dubai has become a family-friendly destination because it wants to give kids unique, interesting experiences. Dubai is a kid's heaven, from theme park shrieks to exotic animal encounters to water park gasps.
In this busy metropolis, families can discover more than tourist attractions. They may also find shared experiences that strengthen their bond. Dubai's attractions remind us that travelling with family enhances the experience. When taking the kids on vacation, remember that a Dubai city tour is about more than simply having fun. Create lifelong memories with your kids.