The 10 Hidden Gems in Dubai You Should Visit
Dubai, the UAE's elegant capital, is known for its luxury hotels, shopping malls, and luxurious lifestyle. Daring tourists will find a treasure trove of hidden jewels beyond its well-known landmarks. These hidden gems reveal the city's culture, history, and natural beauty. This guide will show you ten hidden gems in Dubai that are often overlooked by the larger attractions.
The 10 Hidden Gems in Dubai You Should Visit
1. Al Bastakiya Quarter: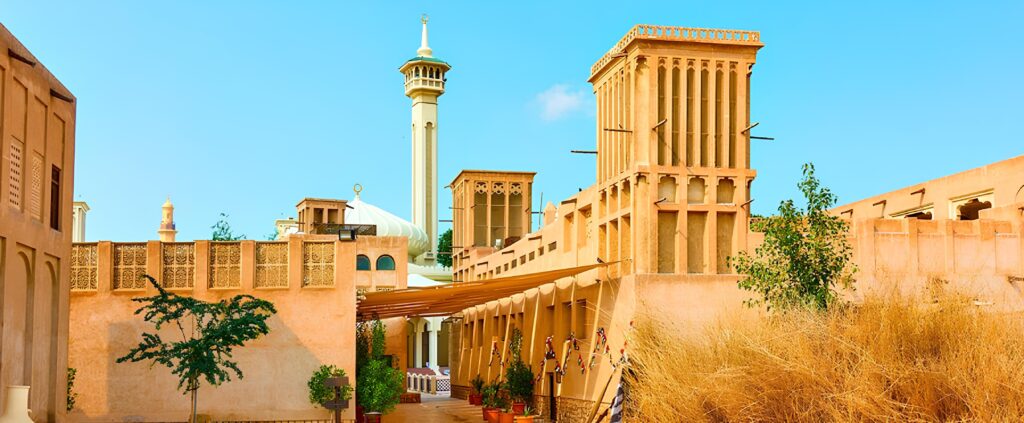 Al Bastakiya Quarter, in Old Dubai, is a lovely quarter that honours Dubai's history. Explore the narrow alleyways with restored sand-colored houses with wind towers, a typical natural air conditioner. Visit art galleries, cultural institutions, and cosy cafés to learn about the city's past. The tranquilly and history of Al Bastakiya Quarter contrast with Dubai's bustling modernism.
2. The Dubai Creek:
Dubai Creek is the city's lifeblood and eloquently reflects its naval past. Take an Abra, a traditional wooden boat, and cruise the peaceful river, observing the contrast of modern and ancient skyscrapers. This hidden gem will take you back in time to Dubai's commercial history on the Creek's canal.
3. The Coffee Museum: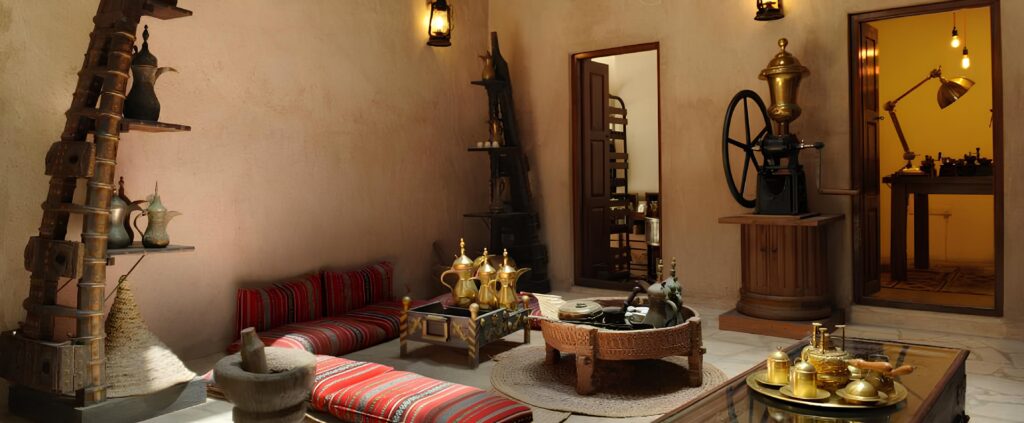 The Coffee Museum is a hidden gem for coffee lovers, presenting a great tour of coffee culture. This lovely Al Fahidi Historical Neighbourhood museum has a large collection of coffee relics and displays on coffee processing history. Enjoy international coffee blends while learning about Emirati coffee culture.
4. Al Qudra Lakes:
Visit the arid oasis of Al Qudra Lakes outside the city. This series of man-made lakes in the Al Marmoom Desert Conservation Reserve attracts migratory species, making it a birdwatcher and nature lover's paradise. Spend a day picnicking in the desert with beautiful landscapes and wildlife.
5. Etihad Museum:
The Etihad Museum chronicles the UAE's history from birth to the present. The UAE was created in 1971 on the location of this stunning museum. Explore interactive exhibitions, historical documents, and multimedia presentations about the US and its founders.
6. Sikka Art Fair:
Sikka Art Fair is a must-see for art lovers seeking uniqueness. This annual modern art fair in the Al Fahidi Historical Neighbourhood comprises local and regional artists in various genres. Sikka Art Fair showcases emerging artists and Dubai's growing art scene with thought-provoking installations and emotional paintings.
7. Dubai Garden Glow:
Dubai Garden Glow is a beautiful art and illumination gallery in Zabeel Park. This spectacular attraction has a glow-in-the-dark garden, light sculptures, and interactive installations at night. Explore interesting displays of landmarks from across the world, lit with bright hues and creativity.
8. Alserkal Avenue:
Art and culture lovers can visit Alserkal Avenue, a hidden gem in Al Quoz's industrial district. This converted warehouse houses galleries, studios, cafés, and creative spaces for local and international artists. Attend seminars and workshops, visit modern art exhibitions, and experience Dubai's vibrant arts scene.
9. Hatta Pools: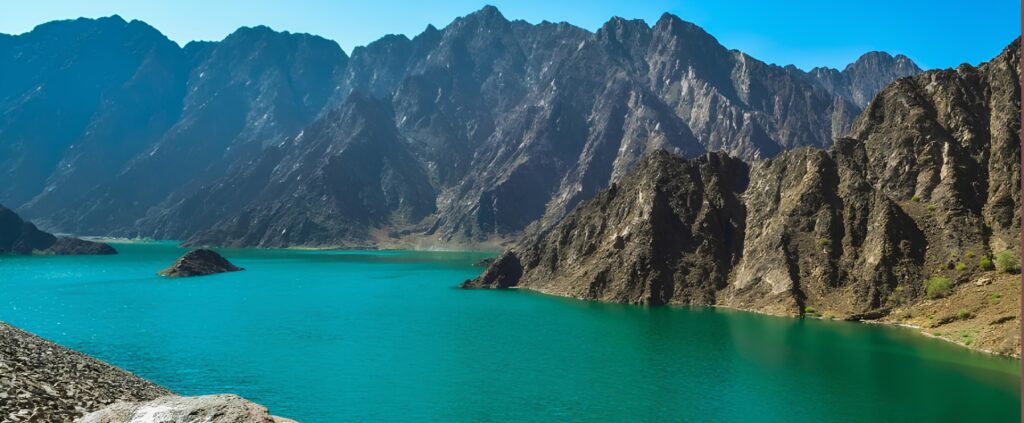 Hatta Pools in the Hajar Mountains offer a pleasant escape from the city. This hidden gem has rock pools and waterfalls with stunning mountain vistas. Cool off in the waters, hike the trails or just rest in this natural haven.
10. The Dubai Miracle Garden:
The Miracle Garden in Dubai is a hidden gem for nature lovers and a stunning horticultural display. This massive garden has over 150 million flowers in beautiful designs. Themes and flower displays change each season, captivating visitors. The Dubai Miracle Garden's heart-shaped arches and life-size reproductions of famous sites honour human inventiveness and nature's beauty.
Conclusion:
Dubai's hidden gems enhance vacationers' experiences beyond the flash and glamour. From the ancient appeal of Al Bastakiya Quarter to the tranquilly of Dubai Creek and the craftsmanship of the Coffee Museum, these lesser-known spots are must-sees on your Dubai city trip. Whether you explore the natural beauty of Al Qudra Lakes or the art scene at Alserkal Avenue, these hidden jewels will leave you with cherished memories and a better understanding of the cultural fabric that makes Dubai really exceptional. So, take a detour and discover the beauty of these ten hidden treasures that make Dubai a unique destination for every discerning traveller.