The top 5 summer camps in Dubai to keep Kids entertained
Children look forward to summer break because they can explore, study, and have fun. With its opulent amenities and rich culture, Dubai is a centre for varied interests. Dubai offers summer programmes that blend fun, education, and skill-building to maximise youngsters' summer vacations. Our top 5 Dubai summer camps will provide kids with an amazing experience and nurture their creativity.
The top 5 summer camps in Dubai to keep Kids entertained
 1.KidsDXB Summer Camp:
KidsDXB Summer Camp leads with its creativity and variety. Its vibrant programme of arts and crafts, music, dancing, science projects, athletics, and adventure trips makes this camp popular. The programme promotes holistic development by helping students discover their strengths and interests. KidsDXB Summer Camp gives kids a well-rounded and fun experience by teaching them to paint, dance, and play team sports.
2.Science Summer Camp Eureka!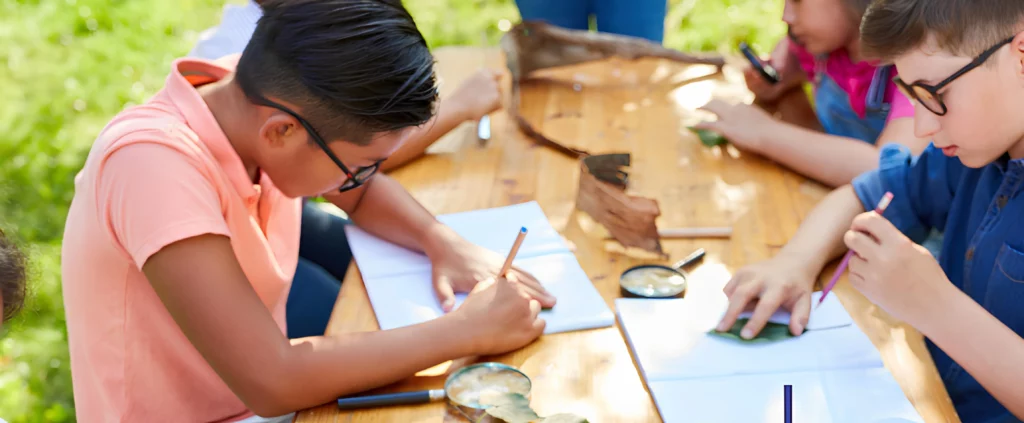 Eureka! The Science Summer Camp is a great opportunity for budding scientists and interested minds. This camp teaches science via hands-on activities. Children create volcanoes and small machinery for instructive and fun activities. The camp promotes science, problem-solving, and critical thinking, making it a popular choice among experiential learning parents.
 3.Adventurers Desert Camp:
Dubai's unique geography makes adventure-based summer programmes great, and Adventure Seekers Desert Camp takes advantage. This programme among the sand dunes teaches youngsters about outdoor difficulties and wilderness adventure. Camel riding, sandboarding, and stargazing are exhilarating. Survival, cooperation, and natural appreciation are taught to kids. This programme is perfect for parents who want to create a spirit of adventure in their children due to its mix of excitement and instruction.
4. Dubai International Art Camp:
Dubai International Art Camp encourages creative expression in youngsters who love the arts. This camp comprises painting, sculpting, computer art, and photography. Professional painters help kids practise and try new materials. Young painters enthusiastically display their work at the camp's finale. Participants gain confidence and self-expression while developing creative skills at this camp.
5. Sports Mania Camp:
Sports Mania Camp is fun and active for sports fans. Dubai's modern sports facilities host football, basketball, swimming, tennis, and more. The programme emphasises collaboration, discipline, and sportsmanship while improving fitness. Expert coaches provide each kid with personalised instruction, regardless of their ability level. Summer vacation parents might choose the Sports Mania Camp to keep their kids active and healthy.
Conclusion:
When it comes to summer break entertainment, Dubai is a top destination with a wide range of summer camps. KidsDXB Summer Camp, Eureka! The top 5 Dubai summer camps! Science Summer Camp, Adventure Seekers Desert Camp, Dubai International Art Camp, and Sports Mania Camp offer a wide selection of activities for different interests. These camps engage and delight youngsters while offering unique learning and skill-building opportunities.
These carefully selected summer programmes demonstrate Dubai's dedication to strengthening young minds. A Dubai travel package that includes these excellent summer programmes may ensure that youngsters enjoy a fun and rewarding trip. These programmes combine education, creativity, adventure, and sportsmanship to help kids develop effectively.
A Dubai travel package including these summer programmes may make family vacations unforgettable. Dubai's opulent attractions and colourful culture will be combined with meaningful and fun activities that help kids flourish. World-class facilities, competent teachers, and a wide range of activities make these summer camps ideal for families seeking a balanced and stimulating vacation for their children.
The top 5 Dubai summer camps, when included in a Dubai tour package, provide a complete entertainment experience. These camps provide study, self-discovery, and skill development beyond the city's splendour. Whether it's nurturing artistic talents, sparking scientific curiosity, desert adventures, sportsmanship, or just having fun, these camps ensure that kids leave their vacation with cherished memories, new knowledge, and a broader worldview. As families plan their summer vacations, a Dubai travel package that includes these top-notch summer camps might be the right formula for an enjoyable and gratifying break for parents and children.