7 outdoor Russian games to keep your kids entertained
Arranging a family holiday is an exciting task, and your excitement is going to rise to new levels if you're thinking of visiting Russia from Dubai. While visiting Russia's stunning landscapes, rich history, and unique culture is an amazing experience, you might be wondering how to entertain your kids while travelling. In this, we'll introduce you to entertaining outdoor Russian games that can not only flare up your vacation but also give your kids lifelong memories. Now that you're prepared to take your family trip to new dimensions with Russia holiday packages from Dubai, let's get started with some enjoyable outdoor activities.
Here are the 7 outdoor Russian games to keep your kids entertained
1. Matryoshka Doll Relay Race
Place the Matryoshka doll relay on any park or open space. The path can be marked by cones or flags. Make sure to hide some Matryokha dolls somewhere in the course so the task does not seem to be overly complicated. The children could take turns or they can work in groups trying to become the person who can pick up the dolls first. To make the task more creative, you can also paint small stones having Matryoshka dolls instead of the dolls themselves.
2. Banya Birch Leaf Whack
The banya is Russian for a steam bathhouse where bathers are flogged by birch leaves. Offer soft birch-like twigs for a child version where your kids will be able to engage in gently patting each other or taking turns to do so. The game is different yet provides the opportunity to explore some part of Russia and get involved in pretending game.
3. Nesting Doll Scavenger Hunt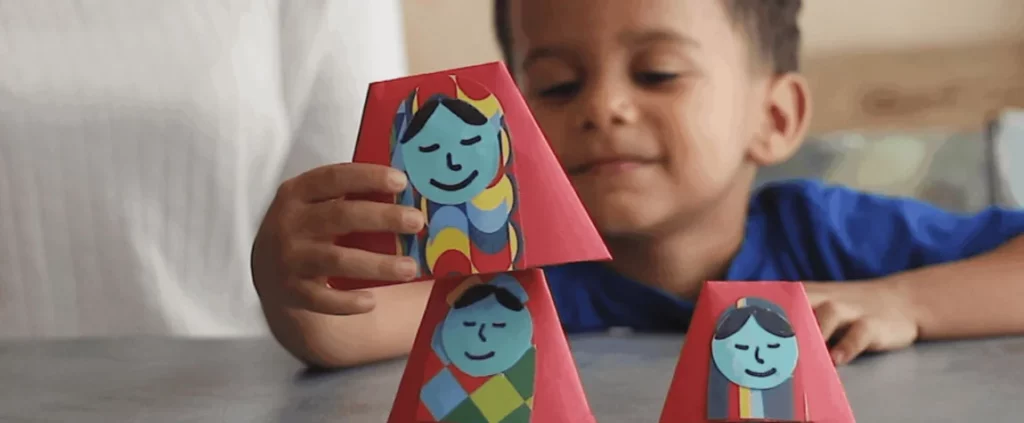 Make sure the kids enjoy a thrilling scavenger hunt that incorporates clues, riddles and ultimately reveals where a hidden Matryoshka doll is. Furthermore, you may implement a point tally where every kid gets a point for the enigma and doll finds. At the finish line, the child who achieves most points gets a particular reward.
4. Russian Egg Rolling
To play Russian game of egg rolling choose a mild one. Ensure that you take along the hard boiled eggs with colouring books and crayons for the kids to paint the eggs before playing the game. A person aims to roll the egg down a decline, and a cracked egg loses and the furthers uncracked one wins. The game is exciting and pocket-friendly with few requirements.
5. Relay ice skating
If you intend to travel to Russia in the winter, be sure to inquire about the availability of ice skating facilities. Popular in the winter, ice skating allows you to organise a fun relay race on the rink. For afterward, you might want to pack some snacks and hot cocoa.
6. Folk Dancing Party in Russia
You can learn some traditional Russian folk songs and dances before your trip in order to host a Russian Folk Dance Party. Play some music, then show your youngsters some basic dance steps, such as the Troika or Kazachok. To determine who can execute the finest traditional Russian dance, you can even have a dance competition.
7. Doll Paintings in Russia
Consider purchasing a collection of unpainted Matryoshka dolls before of time for the Russian Doll Painting project. To keep things organised, bring paints, brushes, and newspaper. Along with being entertaining, this creative project gives your kids a treasured memento of their trip across Russia.
Conclusion
When organising your family vacation packages to Russia from Dubai, keep in mind that the purpose of these trips is not only to discover new places but also to make lasting recollections. These seven outdoor Russian games combine fun with a cultural experience in a unique way. Every activity, from the creative pleasure of painting Russian dolls to participating in the Matryoshka doll relay race, brings your family one step closer to Russia. These interactions will not only keep your children occupied but also help them develop a greater understanding of Russian culture. So, schedule some time for these games, whether you're exploring the historic streets of Moscow or taking in the beautiful architecture of St. Petersburg. They will create an eternal feeling of community and inquiry, making your trip to Russia enjoyable and meaningful.