The top 10 budget-friendly attractions in Dubai
Dubai is frequently thought of as a destination for the wealthy due to its excessive luxury items and amazing buildings. But besides the outside world, Dubai is home to a wealth of affordable tourist attractions that just need to be discovered. Here are the TOP 10 affordable places in amazing city Dubai. Enjoy it with budget friendly. It attracted by stunning beaches, vibrant periods, beautiful gardens and thrilling shows is not less interesting than the luxury of the city. It is recommended to check the opening hours, entrance fees as well as promotions or discounts which would help increase your bargaining power while touring such attractions before heading there. Get within touch of Dubai's unique combination of history, culture and nature at affordable costs.
Here are the The top ten budget-friendly attractions in Dubai
1. Jumeirah Beach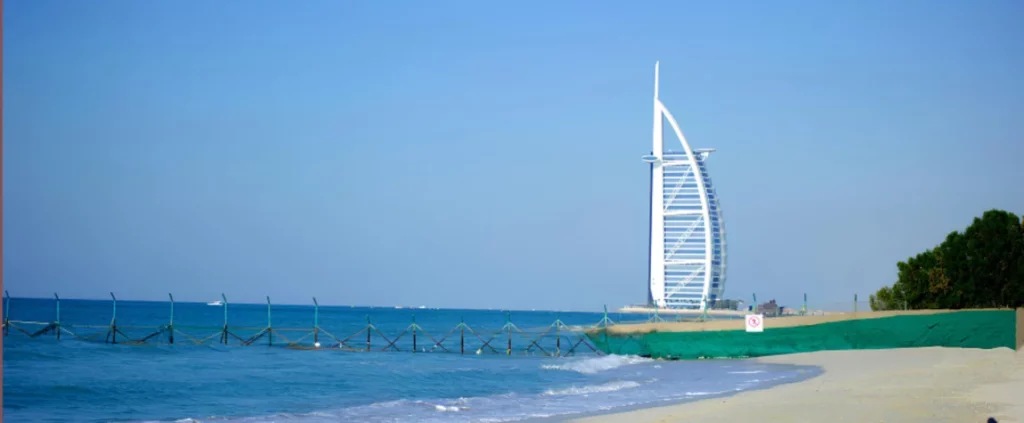 Begin your Dubai adventure by exploring the beautiful Jumeirah Beach. It is a stunning open access beach situated along Jumeirah Beach Road. The beach offers remarkable sights of the renowned Burj Al Arab and is hence suitable for taking a peaceful walk or enjoying a leisurely day at the seaside. Loosen up on white sandy shores under warm sun. Swim in refreshing water, feel the cool sea breezes. Visiting this place you can be assured that there are public amenities provided, such as locker room and shaded areas – everything that required for a comfortable stay.
2. Dubai Creek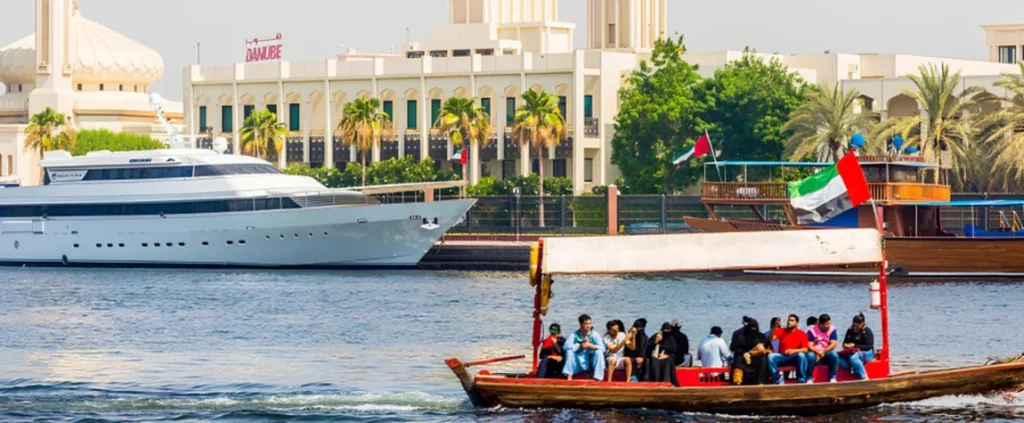 Visit The Dubai Creek To Discover Old Dubai. The Dubai city tour is divided in two namely Deira and Bur Dubai by a natural seawater creek. Here you must take an Abra ride being a traditional water taxi. The trip takes you along the beautiful creeks with amazing views of old and new sections of the city at a cost of just a few dirhams. This crossing gives some insight into the interesting sea-linked past in Dubai.
3. Al Fahidi Historic District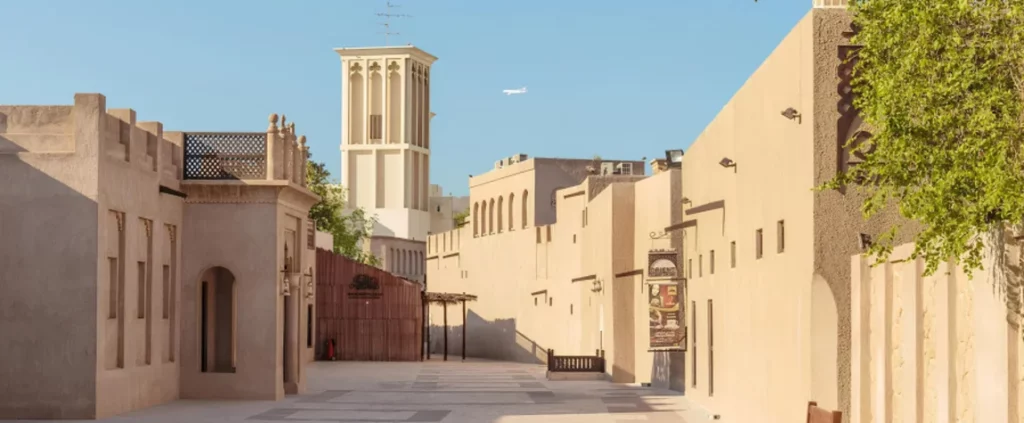 Another important historical district located in the heart of Bur Dubai is Al Fahidi Historic District or Al Bastakiya. It's like a time machine to an older Dubai with its narrow lanes, traditional wind-tower architecture and historic buildings. You are likely to visit districts wherein lie various exhibits of the city's heritage. Located in the ancient Al Fahidi Fort is the Dubai Museum which contains antiques and exhibits that depict Dubai's cultural and historical heritage.
4. Dubai Desert Conservation Reserve
The Dubai Desert Conservation Reserve offers a different desert experience that doesn't involve breaking bank for safaris. Some parts of it entail guided tours while others open to the public. You have opportunity to engage in activities such as hiking, picnic, or watch wildlife. It is peaceful, captivatingly wild that makes it a perfect venue for lovers of the outdoors in photography.
5. Dubai Fountain Show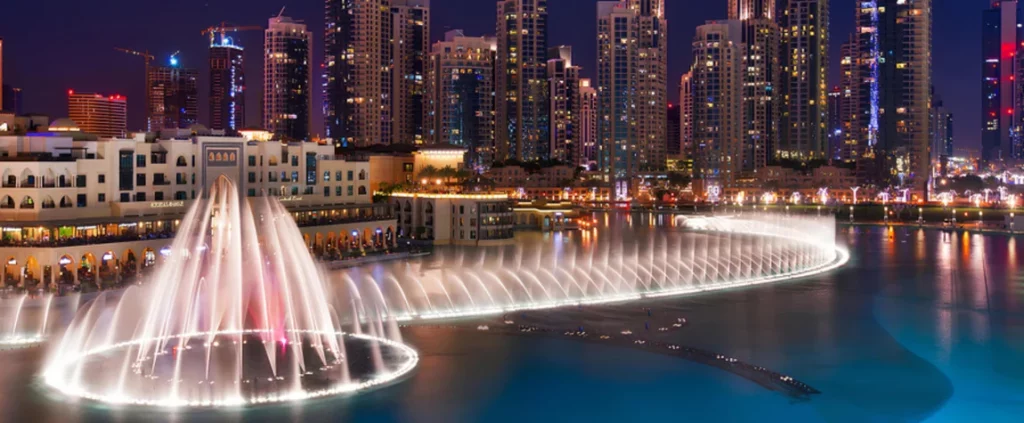 Just outside the Dubai Mall is where you can find the grand showcase of water and lights presented in the Dubai Fountain Show, which boasts a splendid view Its evening show, which entails a water and light display that's free, captivates many people. However , the magical display of the water at fountain , accompanied with music, attracts the attention of both locals and visitors and draws them for fun shows.
6. Dubai Miracle Garden
Dubai Miracle Garden Flowering Paradise, Al Barsha South. However, for a nominal charge of AED 55, it is worth paying a visit. There are colorful flowers arranged in designs in the garden that give it a lively appearance. It is an ideal place for photographers and nature lovers, admirer's of flower artistry shaped into diverse shapes and patterns.
7. Deira Spice and Gold Souks
The vibrant, real markets of Deira's Spice and Gold Souks. When walking along these busy markets, you will experience the sights, sounds, and smells of olden Dubai. You may shop for some exotic spices, textiles or fine gold jewelry if you choose; but it is the unique atmosphere of busy trade and commerce that makes you feel at home here, where you will walk through an area, which has been a heritage site of trade for
8. Dubai Parks and Resorts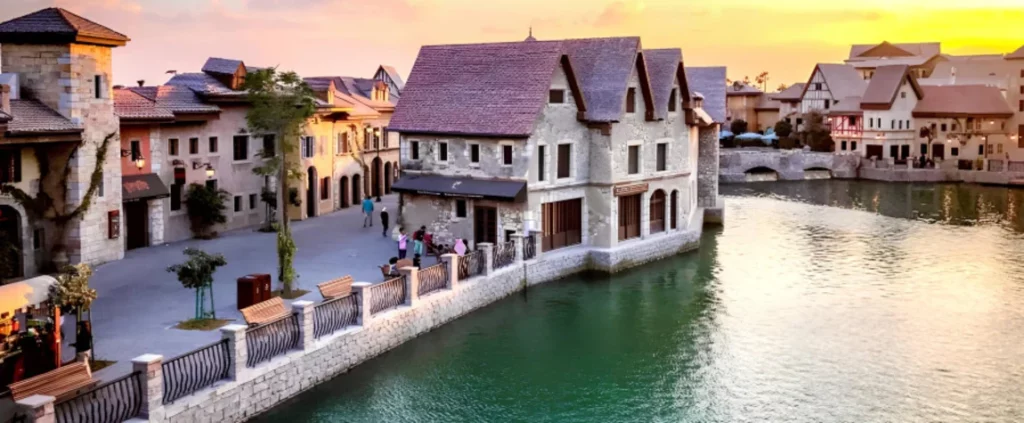 For those who love theme parks and travelling with kids, it's good to remember about the Dubai Parks and Resorts situated in the Jebel Ali. Remember that you must take advantage of any online deals in order to save costs during visits. The establishment features a range of themed parks including LEGOLAND, Motion gate and Bollywood park, whereby guests are entertained by age related programs. You can also enjoy discounts through online promotions and package deals, thereby cutting on the admission expenses.
9. Dubai Museum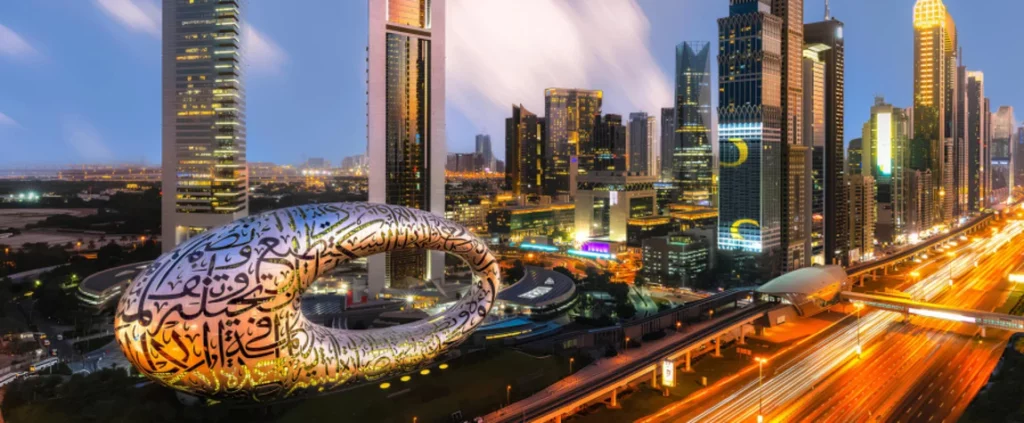 History enthusiasts will enjoy the rich experience of visiting the Dubai Museum which is located in Al Fahidi Fort.  Through exhibitions and multimedia displays, shows how the emirate has developed from an uninhabited desert to a thriving city nowadays. After all, it's a great chance to explore its heritage and culture.
10. Ras Al Khor Wildlife Sanctuary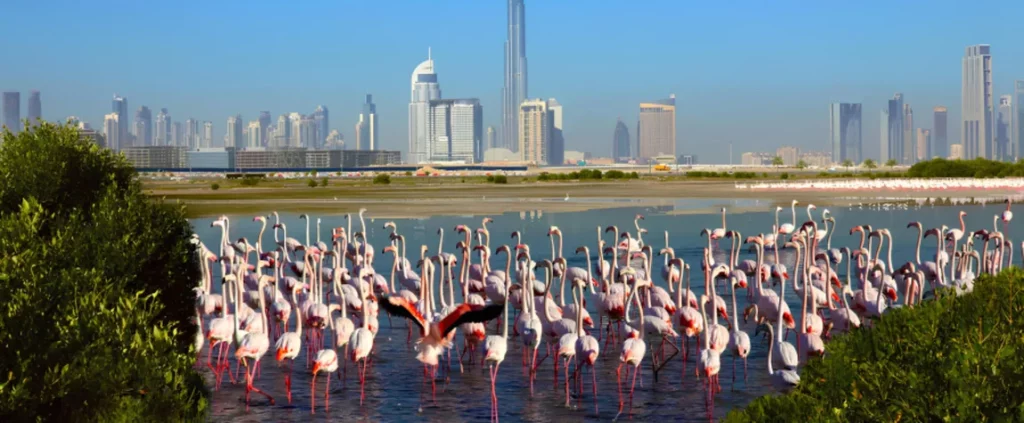 It is ideal for persons who love natural treasures and it's tucked away in Ras Al Khor Wildlife Sanctuary. Situated within the Ras Al Khor nature reserve, it provides ideal conditions for birdwatchers. The sanctuary attracts several birds and a wildlife population in addition to many flamingoes which visit in winter.
The city that has often been associated with wealth and luxury is also offers with numerous affordable attractions for visitors to explore in Dubai. You could taste the culture from the beautiful beaches of Jumeirah to the vibrant attract of the Dubai Creek and the Al Fahidi Historic District without putting a hole in the pocket. Nature lovers can have an economical trips at Dubai Desert Conservation Reserve and Ras Al Khor Wildlife Sanctuary. also captivating experiences are available in Dubai Fountain Show, dynamic miracle garden, vivid spice and gold souks at Deira. Dubai Parks and Resorts offer great value for family entertainment. while the Dubai Museum provides historical discovery in affordable packages.