8 budget-friendly things to do in Prague
Are you prepared to travel across Europe in style without breaking your budget? The capital of the Czech Republic, Prague, manages to blend breath-taking architecture, an active arts community, and a wealth of history all while being quite reasonable. Prague has much to offer tourists looking for art, history, or simply a good time. By utilising Prague holiday packages from Dubai, you can further reduce the cost of the perfect vacation. We'll share eight amazing, low-cost activities in this blog post to make sure your trip to Prague is both educational and economical. Let's discover Prague's enchantment without worrying about going over budget.
Some of the 8 budget-friendly things to do in Prague are as follows
1. Prague Castle
There are many beautiful architectural monuments in the prague castle complex. The outside and the castle's yard are free to explore which is St. Vitus Cathedral, the lovely Golden Lane, its vivid houses, and charming courtyards. If you want to learn more about history, then it is advisable that you pay for entry to explore parts of certain buildings.
2. Charles Bridge
The Charles Bridge is a famous landmark for Prague. The Vltava River passing by, this bridge lined with thirty statues is a pedestrian one. Visit during off-peak time in the morning or the evenings to get away from the crowds and enjoy the magical atmosphere of the bridge. Don't forget your camera.
3. Old Town Squar
Old Town Square is the core of Prague's historical area and it's indeed an awesome spot to explore. You will also find cozy cafes, restaurants as well as shops for tourist's souvenirs. Do not forget to see some of the street performances and artists performing their talents on the streets.
4. Lennon Wall
The John Lennon Wall is more than a memorial for Mr. Lennon and serves as well as an emblem of peace and love. Visitors leave behind their graffiti of words of hope that keeps on changing the wall. This is an exclusive dynamic piece of art, which constantly adapts itself and could be also a place for the self-expression.
5. Dancing House
It can be said that the dancing house constructed by the eminent architects, Frank Gehry and Vlado Milunić, stands out among the rich heritage context of Prague. You have a choice to go in there (the Ginger & Fred Restaurant). This is for free because you still get to appreciate its uniqueness by looking at it as an outsider.
6. Petrin Hill
Visit Petrin Hill for a nature getaway in the middle of the city. Hiking trails, gardens, and breath-taking panoramic views of Prague can be found in this verdant location. For the greatest views, don't forget to climb the Petrin Tower, also known as Prague's Eiffel Tower.
7. Czech Street Food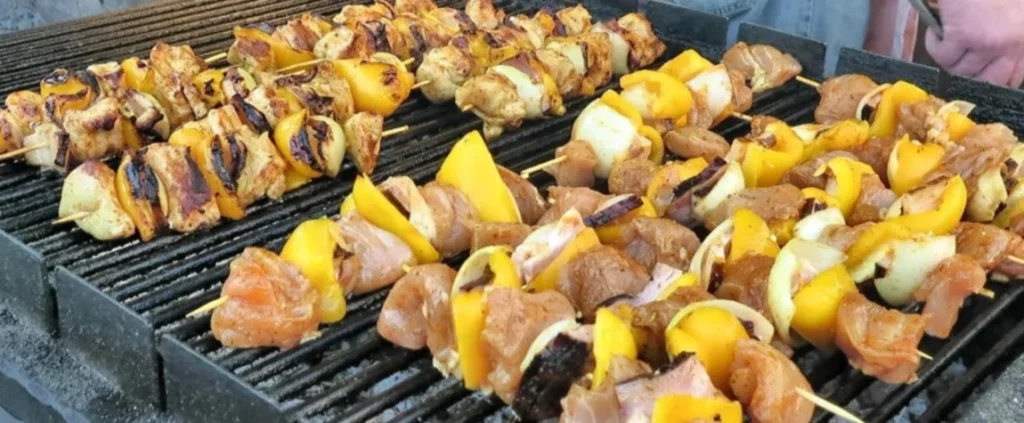 Prague is renowned for its hearty and delectable street food. Taste the trdelník, a pastry fried with sugar and almonds on top and grilled over an open flame.You can also savor traditional Czech goulash served in a hollowed-out loaf of bread, a comforting and budget-friendly option.
8. Lesser Town (Mala Strana)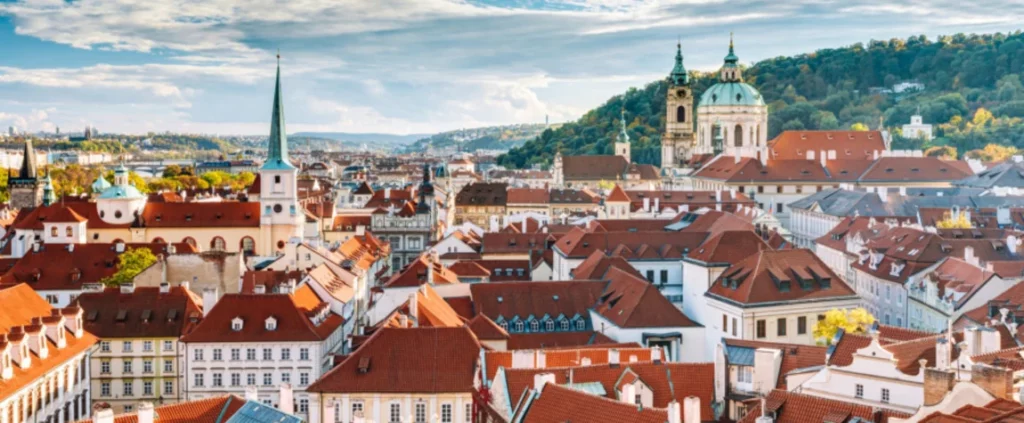 Take a stroll around this quaint neighbourhood, which is distinguished by its lovely streets and old buildings. Make sure to see the magnificent St. Nicholas Church, an architectural wonder renowned for its exquisite interior decorating, as well as the Wallenstein Garden, a wonderfully kept baroque garden.
Conclusion
With its fascinating history, breath-taking architecture, and lively culture, Prague has a lot to offer at reasonable prices, making your ideal European holiday a reality. Combine this with vacation packages to Prague from Dubai for even more value and ease. Prague offers a wide range of affordable experiences, including the majestic Prague Castle, the well-known Charles Bridge, the lively Old Town Square, and the always evolving Lennon Wall. Prague offers one-of-a-kind and budget-friendly experiences, whether it's exploring the charming alleyways of Lesser Town, enjoying Czech street cuisine, taking in the stunning modern architectural jewel of the Dancing House, or seeking peace on Petrin Hill. Plan your trip to Prague with confidence, then, understanding that you can enjoy this European treasure with no harm to your financial security.