10 incredible desert adventures in Dubai you must
Dubai, known for its elegance and creativity, is a gateway to a stunning desert environment with endless adventure. The Arabian Desert's immense sand dunes and vastness provide many thrilling activities for adrenaline junkies, nature lovers, and cultural explorers. Dubai's desert excursions range from adrenaline-pumping dune bashing to relaxing camel rides. This tour will take you on 10 spectacular desert experiences in Dubai, revealing hidden jewels for desert lovers.
10 incredible desert adventures in Dubai you must
1. Dune-bashing: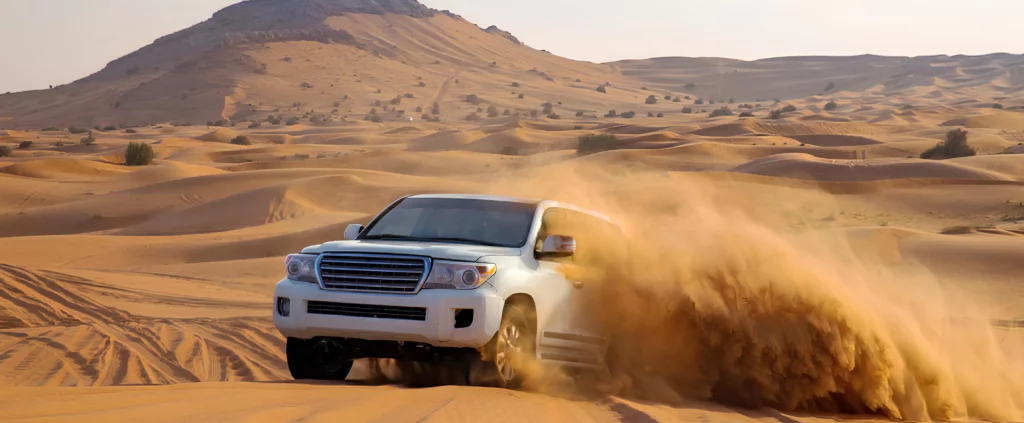 Dubai's most famous desert activity is dune bashing. In 4×4 vehicles, expert drivers traverse the enormous sand dunes for an exciting trip. As you climb dunes and descend, adrenaline and stunning sights merge.
2. Sandboarding:
Sandboarding is a thrilling method to slide down the dunes for adventurers. Carving through the sand, like snowboarding, gives you an adrenaline boost as you balance and manoeuvre on the shifting terrain.
3. Camel Treks:
Camels let you experience desert life at a slower pace. As you ride these wonderful animals, you'll feel the desert's peacefulness and learn about camels' history in Arabia. The desert environment turns warm after nightfall, making camel excursions more romantic.
4. Hot Air Balloon Rides: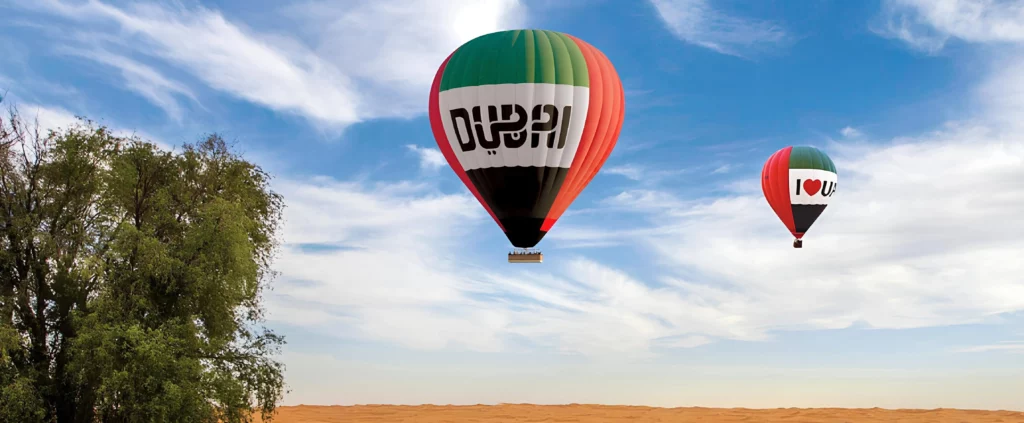 See the desert's splendour from above with a hot air balloon flight. You'll glide softly above the desert environment as the sun rises over the dunes, capturing spectacular vistas of the unending sandscape and distant city skyline. This experience is unmatched in tranquilly and wonder.
5. Desert Camping:
Sleep in a Bedouin tent under the stars for a true desert experience. Before eating an Arabian feast, try henna painting and traditional music. The desert sky becomes a celestial spectacle at night, making stargazing spectacular.
6. Falconry Experiences:
Explore Arabian falconry, an old sport. Interactive falconry activities let you learn about these amazing birds, watch them hunt, and even handle them. A unique chance to engage with regional heritage.
7. Desert Photography:
The desert's enormous and ever-changing scenery inspires photographers. Capture the dunes' light and shadow, sunset's gold colours, and starry evenings. A seasoned photographer or smartphone enthusiast, the desert has many interesting themes.
8. Desert Meditation and Yoga: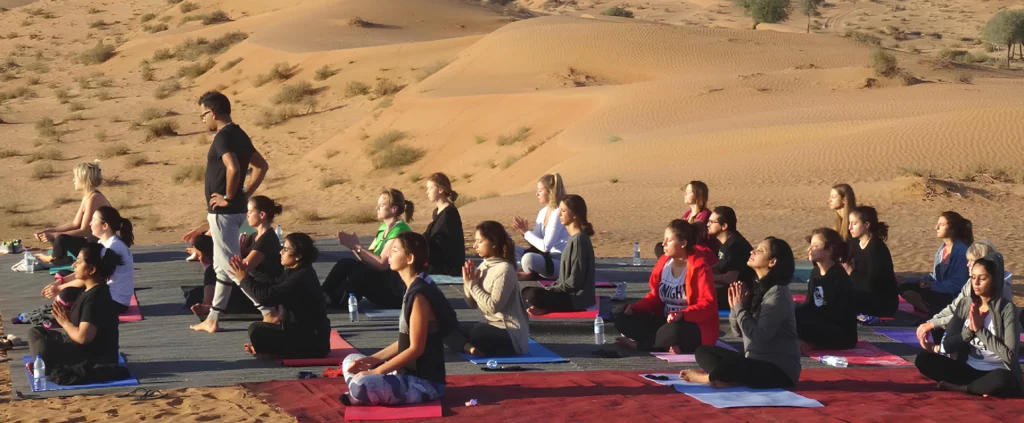 In the tranquil desert, do yoga and meditation to connect with nature. The desert's calm allows you to focus on the present and find tranquilly in the expanse.
9. Horseback Riding:
Ride horses in the desert, a traditional form of transportation. Guided horseback riding trips let you explore the beaches with your horse. Its unique combination of excitement and tranquilly offers a new viewpoint on the desert's splendour.
10. Desert Wildlife Views: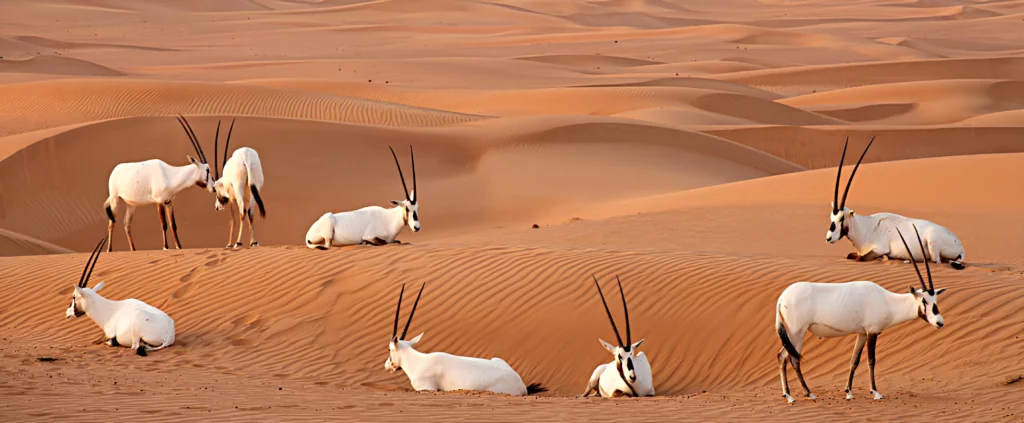 Despite its bleak look, the desert is alive. Desert foxes, Arabian oryx, and numerous birds are included on guided wildlife trips. These interactions reveal the delicate balance of life in this harsh environment.
conclusion:
The Arabian Desert is a realm of magic and adventure once the sun sets over Dubai's cityscape. Desert experiences provide a thrilling respite from Dubai's modernism and raw charm. These thrilling encounters provide variation to a Dubai city tour, letting visitors see the city's natural beauty and cultural legacy.
Each desert activity in Dubai is thrilling and soul-enriching, from dune bashing to camel treks and hot air balloon excursions. Sandboarding, horseback riding, and stargazing under the desert sky demonstrate Dubai's devotion to a diverse range of activities.
These desert experiences reflect Dubai's modern-traditional blend. They demonstrate the city's commitment to luxury and cultural and natural pleasures.
These 10 stunning desert activities in "Dubai city tour" take you beyond the city's shiny façade to its wild beauty. The desert is an adventure playground, cultural immersion canvas, and calm retreat. This broad range of activities complements a Dubai city visit by taking you off the main route into the timeless embrace of the desert, where curiosity and discovery reign.